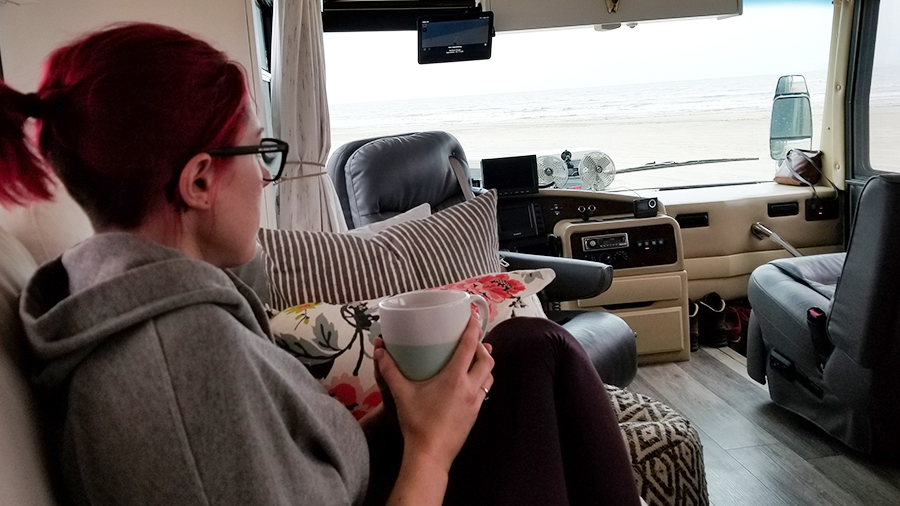 Beached out? Us? No way. We left Magnolia Beach a couple of days ago and headed further East, slowly making our way to New Orleans.
The original plan was to spend about two weeks in each ocean location (Magnolia and Bolivar) but the drive shaft incident slowed us down quite a bit.
We arrived at Bolivar Flats (29.3838, -94.7224) in the early afternoon. As soon as we found a good spot (Leanne was nervous about the tides so we didn't get too close to the water), we noticed a sign that said a permit was required to use the beach. So, Leanne jumped in the Jeep to find us a permit!
She arrived home about 2 hours later – having gone to three separate stores to find a permit for our 4-day stay. Each store had said they were out of them, except the last store that said permits weren't required during weekdays between the months of November and March. Win for us! But, a loss of 2 hours.
The ocean was peaceful, quiet, and there weren't too many people around. It was HUMID and because of that, there were lots of mosquitoes. It actually got so bad that we had to leave early as Leanne is allergic to mosquitoes (thankfully, they don't like me that much), which is how we ended up spending a night at the Louisiana Welcome Center.
Would we come back? We'd give this place another shot, perhaps when the temperature is a bit hotter so that there aren't as many mosquitos!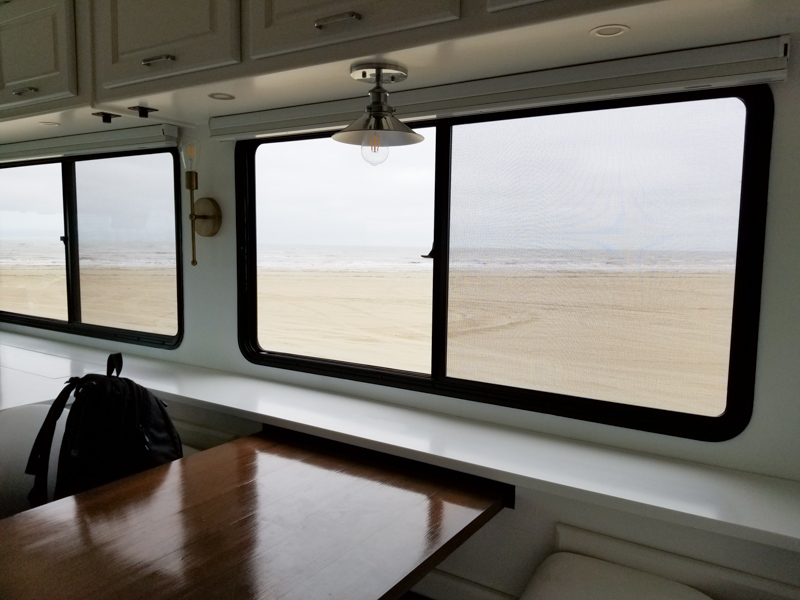 The view from our kitchen table was pretty unbelievable when the fog wasn't hogging the view!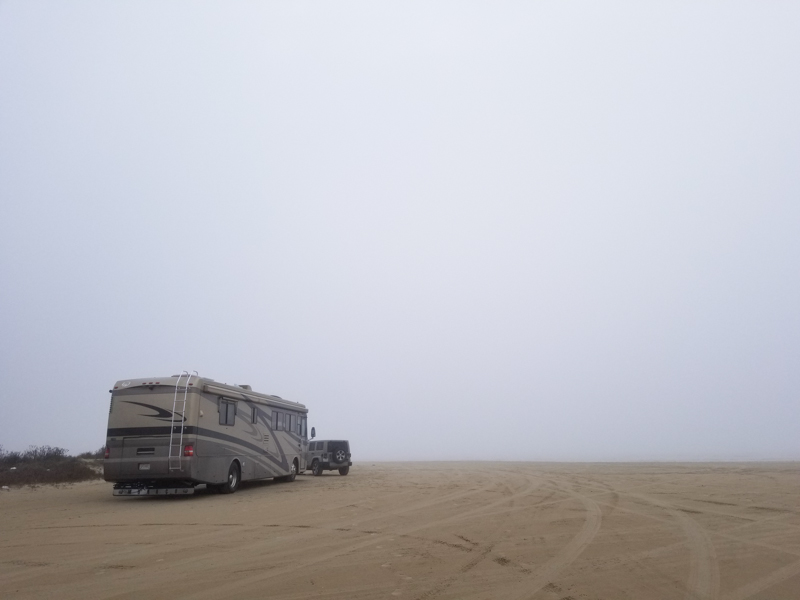 Totally private and very, very quiet. We slept really well here!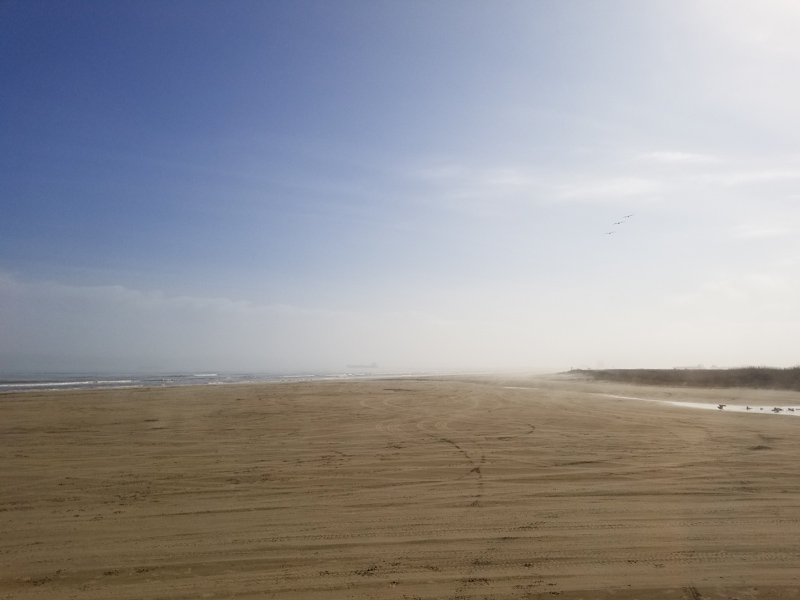 You can walk on the beach for over an hour without seeing anyone or anything else…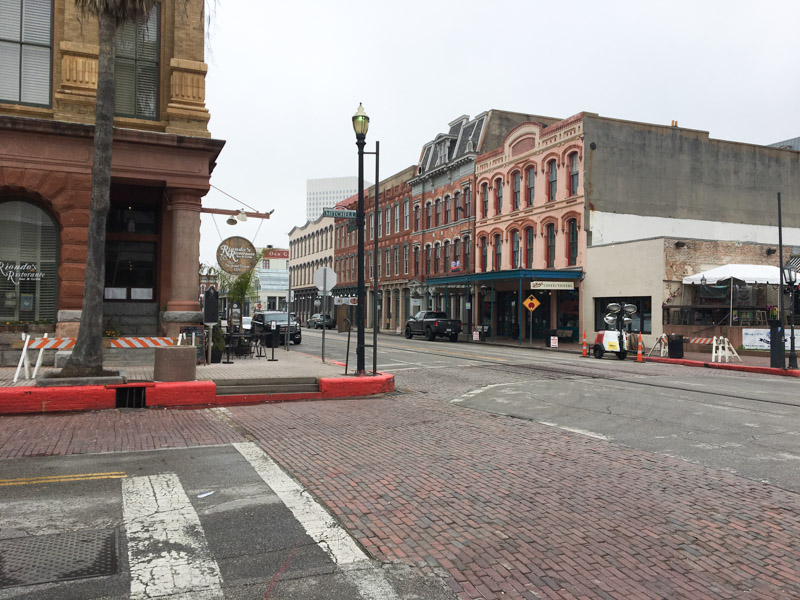 I had a lot of work to get done, so Leanne took Pebbles on the ferry to Galveston to explore the city. Pebbles ended up sleeping in the car as she's felt a little under the weather lately, but Leanne loved the city and bought a new houseplant to add to our growing collection.