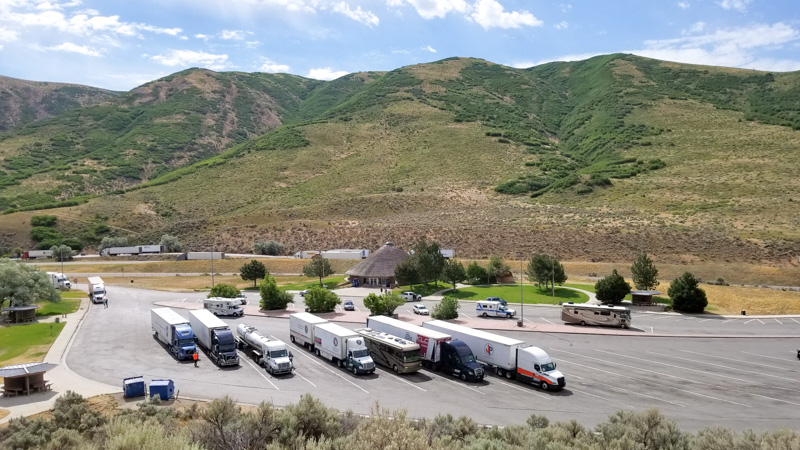 Over the last few weeks, we toured the United States and Canada to meet some of the Healthful Pursuit readers, as part of the 2018 The Keto Diet book tour. We were let down by the REV Group Service Center in Decatur, Indiana, but thankfully the REV Group Service Center in Oregon could fit us in on July 9th. When we got back to Columbus, Ohio after the book tour, we discovered that the Blue Ox system, which is the system we use to pull the jeep behind Explorker2, had destroyed the brake system in the Jeep. So we decided to divide forces; Leanne stays in Columbus with the Jeep to get it fixed, and Kevin takes Explorker2 to the Cummins Service Center in Colby, Kansas, before heading to Coburg, Oregon.
If we could have gotten help from the REV Service Center in Decatur, we would have taken our time driving across the country, but that wasn't meant to be, so we set out on a mad dash of 2,454 miles in just a few days.
We encountered a storm in Colby, which nearly tipped over Explorker2 in the Cummins parking lot. Aside from losing the cover of one air conditioning unit, there was no damage.
The drive across the country was incredible, passing through Indiana, Illinois, Missouri, Kansas, Nebraska, Colorado, Wyoming, and Idaho, before arriving in Oregon.
If you have been following our journey, you know that we stopped in Springfield, Missouri to meet Global Expedition Vehicles. We still talk about how impressed we are with the build quality of their expedition RVs, and how welcoming Rene` and Mike were. Unfortunately, we were not able to figure out financing, so this dream will need to wait. If you are Canadian without assets in the United States, getting financing seems nearly impossible. As with everything, we will go with the flow and see where we end up.
Through a series of unlikely events, we ended up meeting Allison and Kevin, an incredible couple, who decided to make a boat their home. More specifically, they decided to make a Nordhavn 55 their home – which is a very capable ocean-going boat. You can follow their adventures on their blog. The idea of being able to escape into nature and explore the world on a boat is very appealing to us.
We are going to spend the next few weeks in Oregon before heading back to Arizona.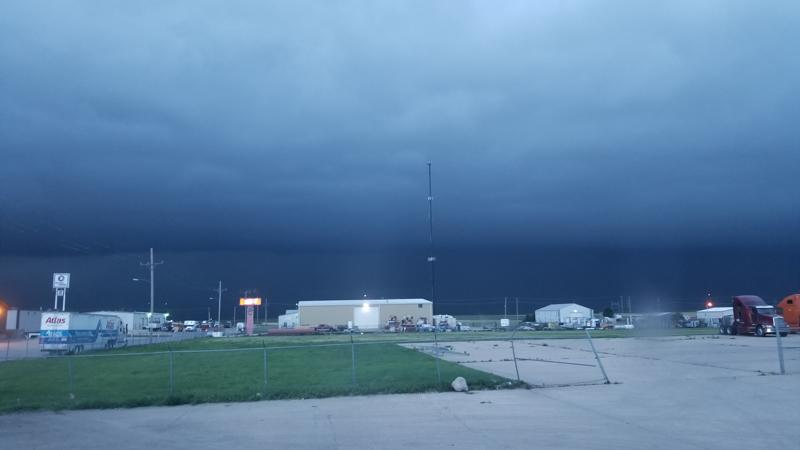 Parked in Colby, KS on a Sunday at the Cummins service center. This storm came out of nowhere and hit hard.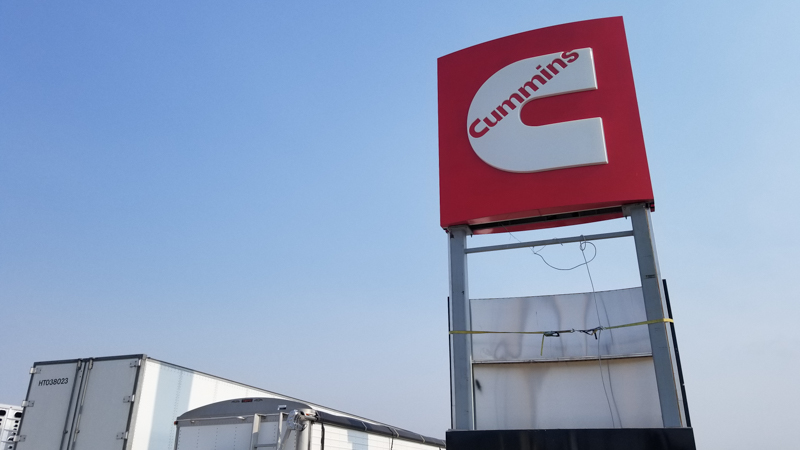 The Cummins sign didn't fare so well in the storm, but it's still there, unlike the cover for our air conditioning unit.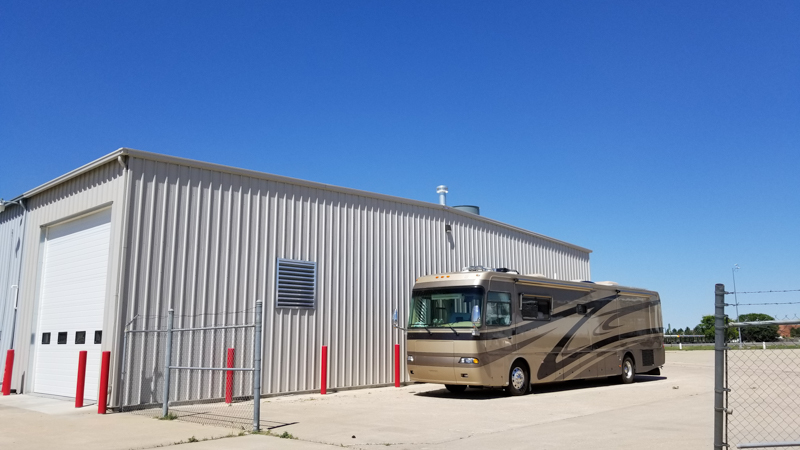 Explorker2 parked beside the Cummins building after the storm. We used garbage bags and duct tape to cover the air conditioner until we can get a new cover.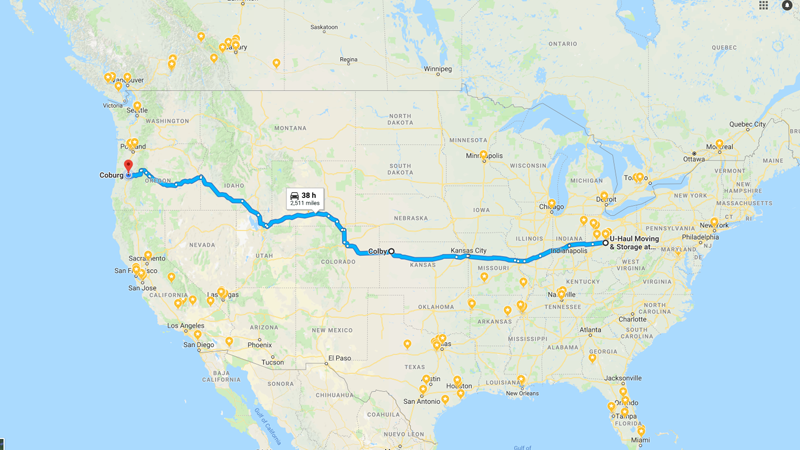 We didn't drive together, so this isn't the exact route, but close enough.