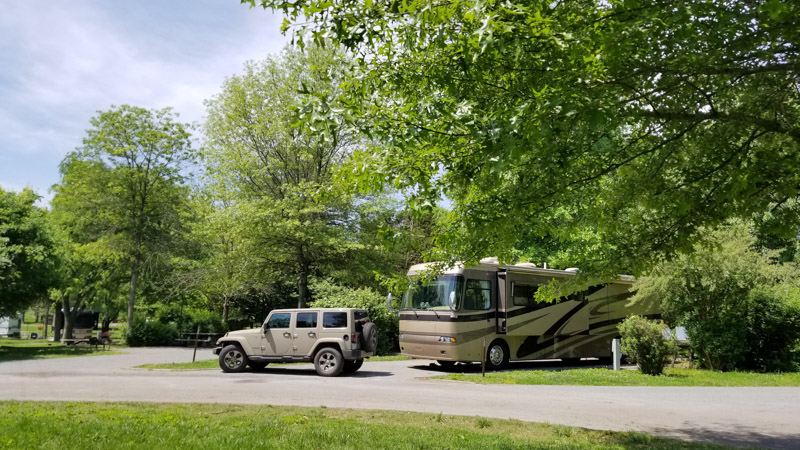 We made it back to Tennessee! The original plan was to stay at a BLM near Nashville called Cordell Hull Dispersed but the entire property was so unlevel we weren't able to make it work. And boy, did we try… for like 2 hours.
We were pretty upset that it didn't workout because Christina, Leanne's sister was set to visit the following day and we really wanted to show her what BLM life was life.
But it just wasn't in the cards.
So, after some careful Googling, we found Cedar Creek Campground which is nestled in a quiet community about 15 minutes from Nashville airport.
It was a great little campground, although the Host, we believe her name is Debbie? Was kinda rude/impatient with us when we checked in. We didn't have another interaction with her again, but we found her to be a bit unpleasant.
Our highlight? The fire boxes which allow you to cook on the fire, have a great fire, but the way they're positioned you don't get overly hot. It was 30C (86F) through the week, so having a fire without burning up is important.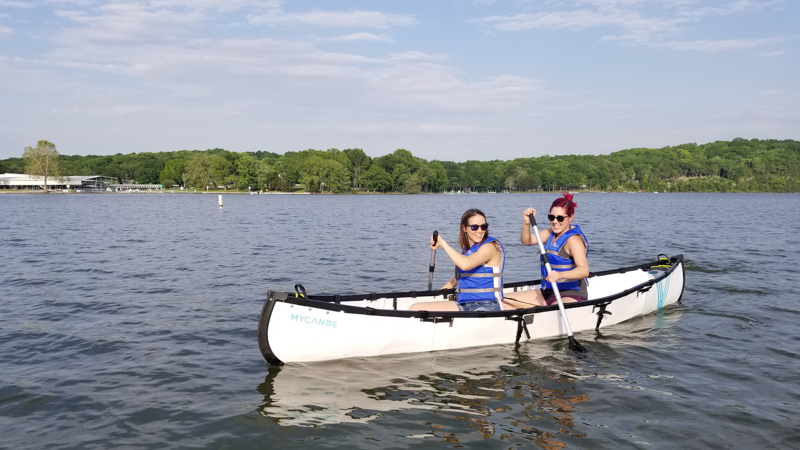 Another highlight was the beautiful river behind the campground. Christina and Leanne went out just before the sun set and it was breathtaking!