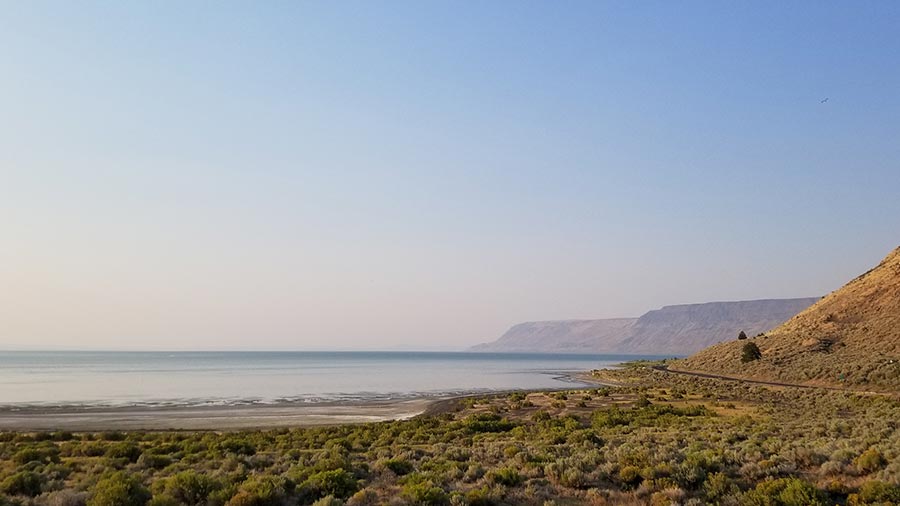 After spending a few days at Annie Creek Sno-Park, we decided to continue on and ended up at Lake Abert in Oregon. The smoke from the forest fires lingered for a day, but then it cleared out. We only spent a couple of days here, partly because of the smell and also because we wanted to continue seeing things.
We set up at the first big pull-out (42.529808, -120.233808), on top of a pile of gravel. The view was amazing and just what we needed.
If we only had an expedition vehicle, like GXV builds, then we could have gotten to a much sweeter place; see picture below.
The noise from the highway was minimal, just the occasional truck using engine brakes. We initially came here, because we wanted to use our canoe some more, but decided against putting out canoe in the lake… there is a lot of bird poop and not much to explore.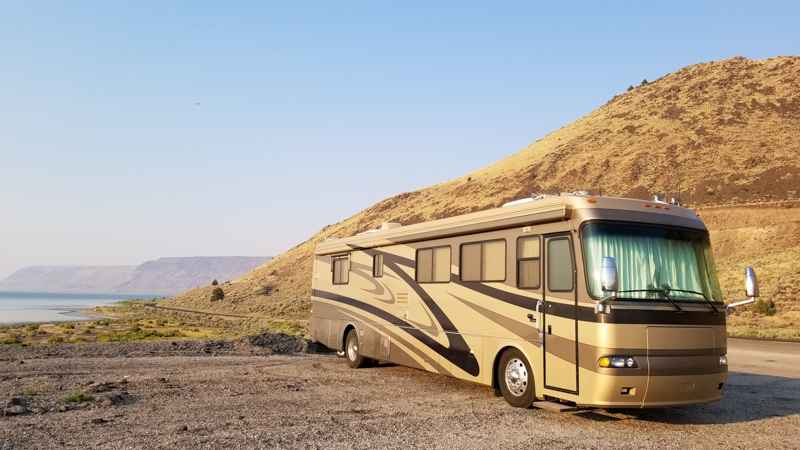 It was pretty easy to get our 40-foot motorhome situated nicely on this gravel pile.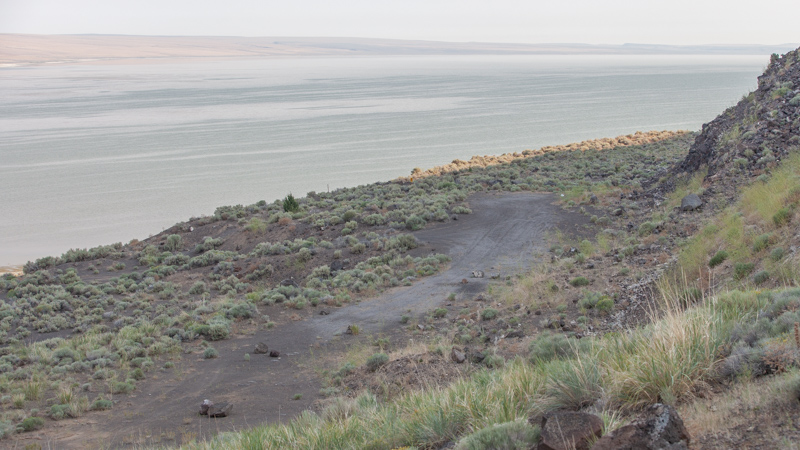 If only we had a Global Expedition Vehicle then this would have been our spot, but we don't.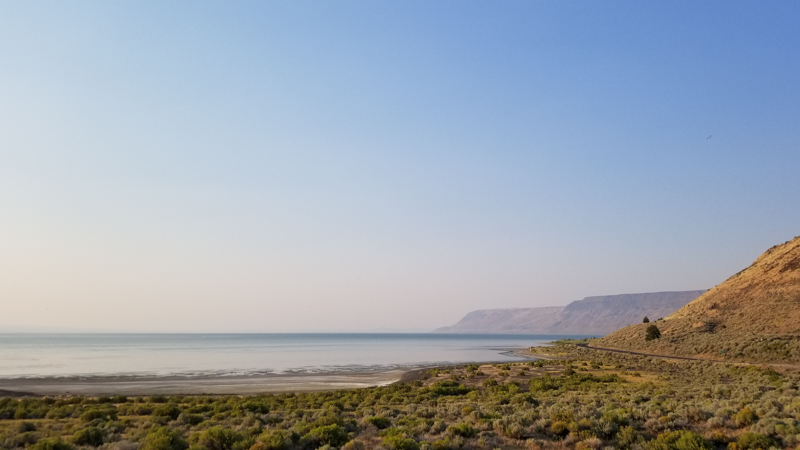 An amazing view to the right.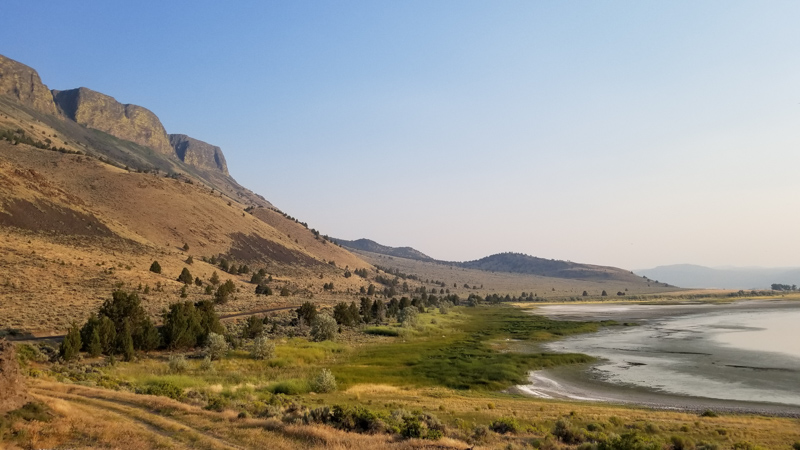 Amazing view to the left.