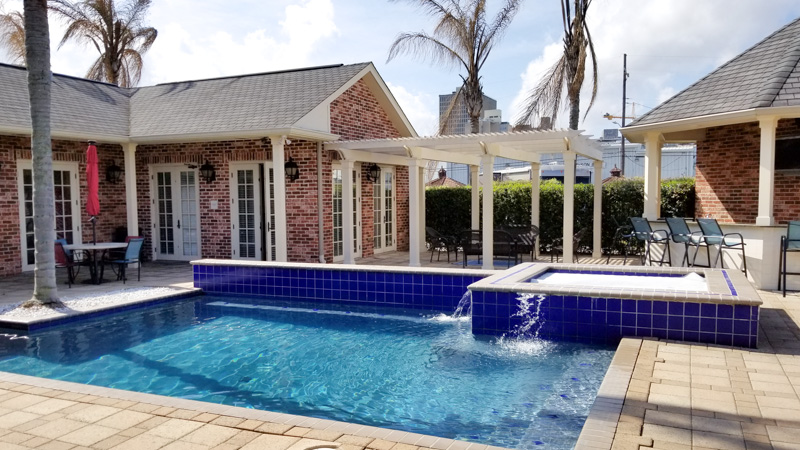 We spent 6 days at the French Quarter RV Resort in New Orleans, after a few days in a VRBO rental. This RV park is within walking distance, about 10 minutes to the core of the quarter. We made the walk a couple of times. One by ourselves, and the other with Coconut. She LOVED the busy streets and all the smells!
The RV park has a pool and a hot tub, which looked inviting but we didn't use it (there were a lot of kids…). There are laundry facilities as well, everything was very clean, but the prices for the machines were quite high compared to other places we've stayed ($2.50 for wash and $2 for the dryer).
The park does have WiFi, but it only reaches a few spots. We were in spot 25 and were able to access the WiFi, and it was WiFi that worked which is a major win in our books. It's been a very, very long time since we had really good internet. We even got to brush up on our Netflix game!
We booked a cemetery walking tour, swamp tour, and visited the Whitney Plantation while we were in New Orleans. You can read more about those here: A bit of sightseeing in Louisiana.
Interstate 10 is right beside the French Quarter RV Resort, but the road noise was minimal. We did hear construction noises from the lot beside the park, but it also wasn't too loud. The cost of our 6-day stay was $648.90 USD.
If you are planning on going there, make sure to check out Google Maps, satellite view, so you understand how to access the park without getting stuck somewhere. There is easy access from one side of the road, but not from the other. So play ahead.
We ordered UberEats, and the driver had issues finding the entrance using his GPS.
Would we go there again? Yes, probably for a 1 to 2 day stop, but nothing longer. The park is small and bland, we enjoy trees, and when we do stay in an RV park, we like feeling a sense of community like we did in Pahrump, NV. If you enjoy going for drinks and love nightlife, this might be the right place for you.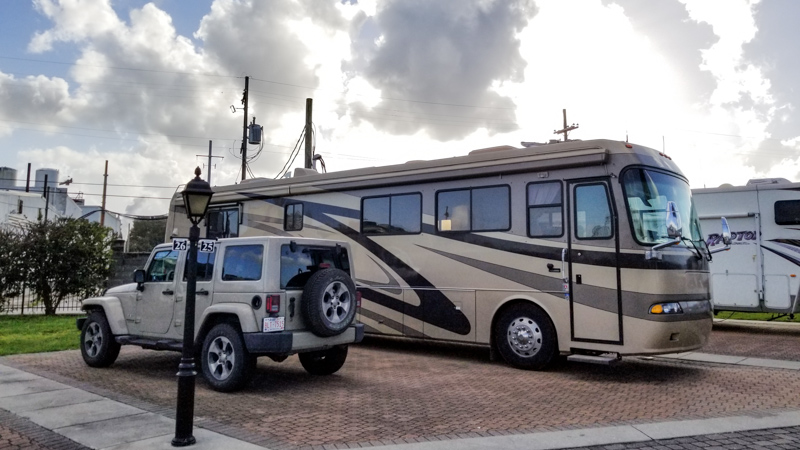 Explorker2 and our Jeep in spot #25 in New Orleans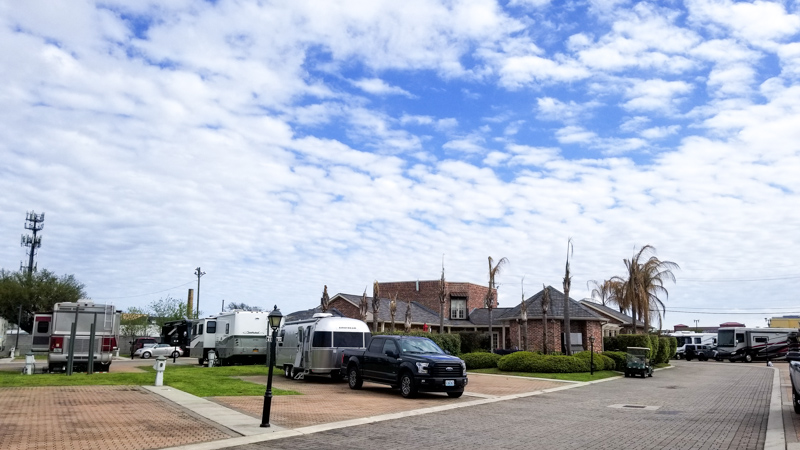 The park is small, this is a view of the main office and pool area from our spot.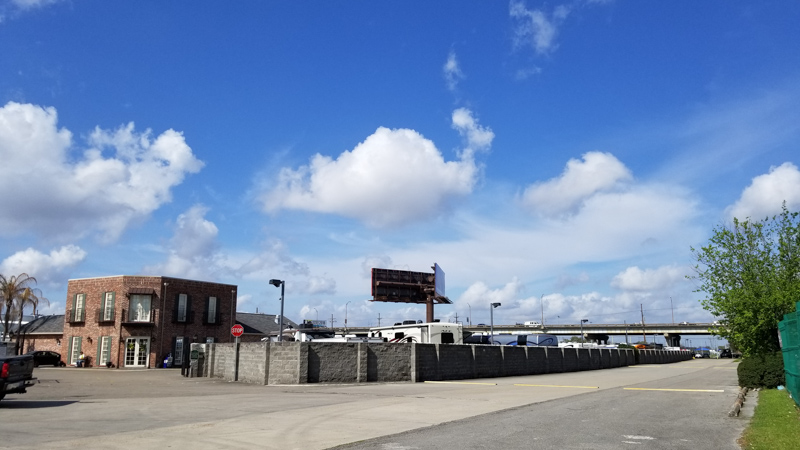 The entrance to the park is gated and requires a security code or using the intercom.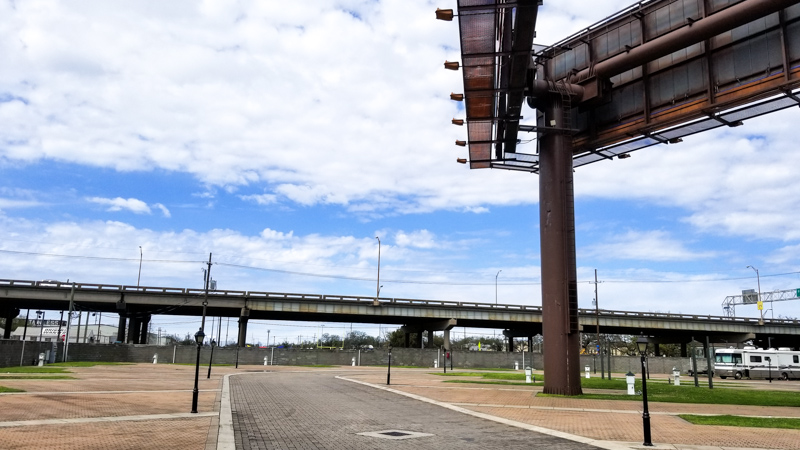 Interstate 10 is right beside-and-above the RV park.