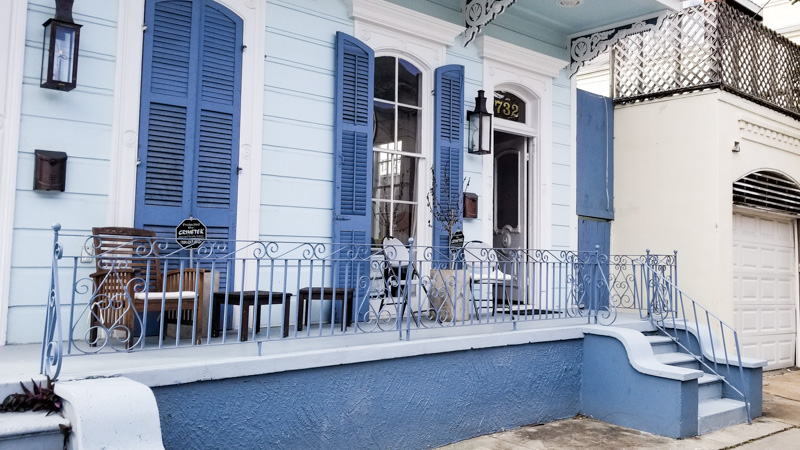 During our stay in Louisiana, we decided to enjoy some sightseeing, instead of our usual quiet-spot-in-nature way of explorking.
First, we rented a little house in Bywater for a few days, which was a great way to soak in the soul of New Orleans. It was nice to have reliable high-speed internet and catch up on some Netflix. If you are looking for a cute place to grab a bite to eat in that area, there is Bacchanal Fine Wine & Spirits and The Joint BBQ.
Lexy, Coconut, and Pebbles spent a few days at Camp Bow Wow in New Orleans, giving us the freedom to explore a bit more without having to worry or feeling guilty.
After our stint in the house, we setup Explorker2 in the French Quarter RV Resort and used it as our home base for more exploration.
Cemetery Walking Tour
It may sound strange to someone who hasn't seen the cemeteries in New Orleans, but they are beautiful places of architecture and are filled with history. The walking tour took about 2 hours, and we enjoyed all the stories. It also provides background as to the history of New Orleans. We paid $20 USD for the tour, but Free Tours by Foot will take any amount you feel is appropriate.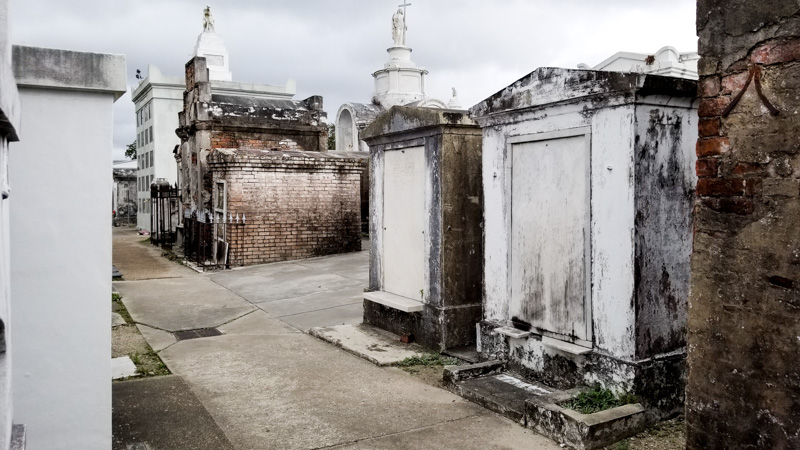 There are many tombs at the St. Louis Cemetery No. 1, each loaded with history and amazing stories.
Whitney Plantation
We didn't know what to expect, but we enjoyed our tour of the Whitney Plantation – learning about the history of slavery in Louisiana. We now understand the meaning of the saying "sold down the river". If you are in Louisiana, a trip to the Whitney Plantation is most certainly worth it. The admission price was $44 USD for the two of us.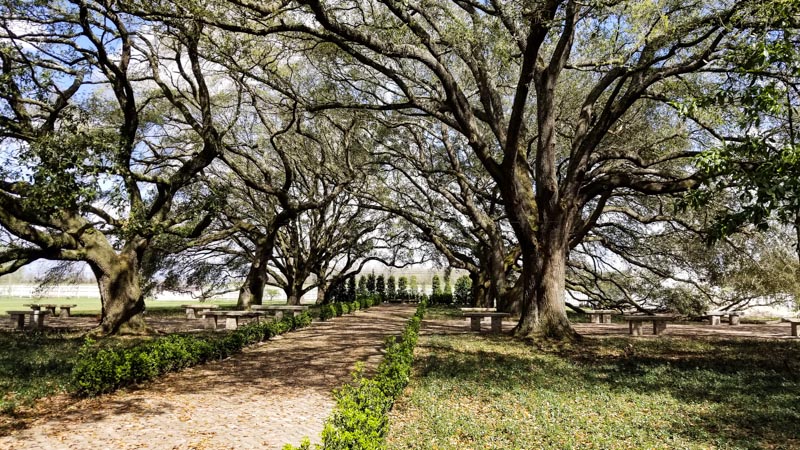 This is the entrance to the main house at the Whitney Plantation
This is a bed in one of the huts that housed the slaves.
Swamp Tour
We wanted to see alligators and experience the Louisiana swamps. Unfortunately, we were shocked when our guide started feeding the alligators hotdogs and corn to the wild boars. There was no need to feed the animals, we could see them, and we didn't need them so close. Our recommendation, if you want to look at alligators, go to Florida where they are very conscious of the habitat and our impact on the animals. We paid $56 for the two of us — but really, go to Florida and see alligators there!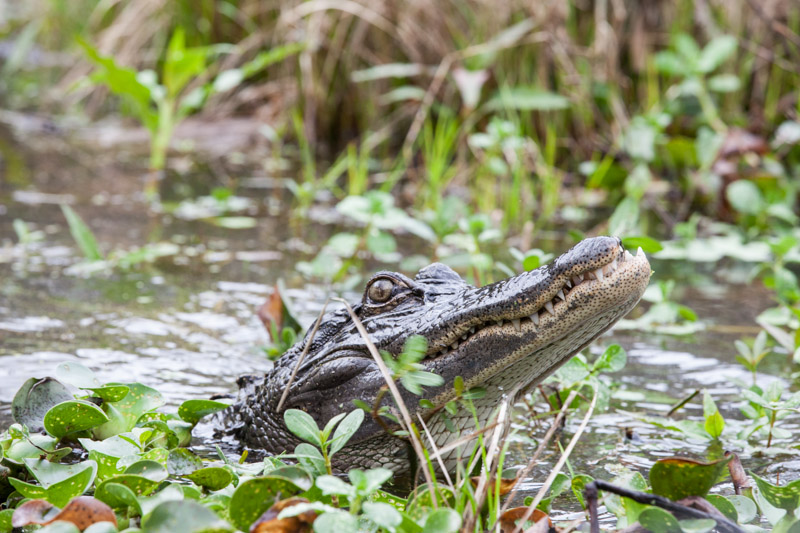 This was the first alligator we spotted, likely a female, she was eating a turtle when we noticed her.
There are so many things to see in Lousiana, and we will surely come back to see things like the World War 2 museum.