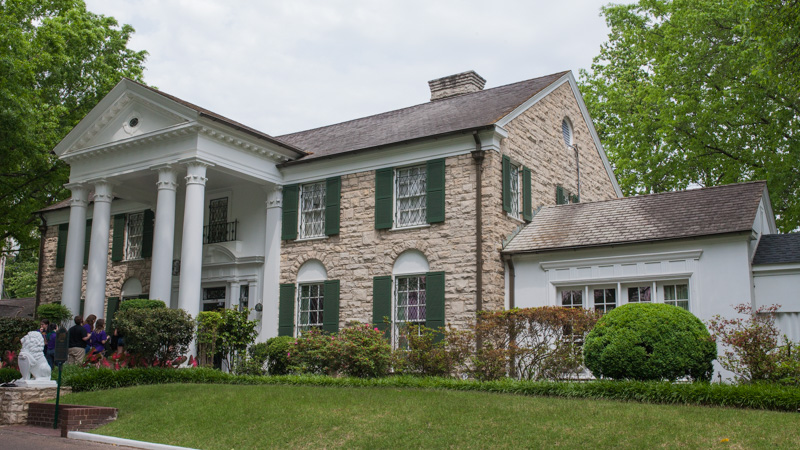 We're not huge Elvis fans. No wait, I take that back. We weren't huge Elvis fans before visiting his house… but pretty sure we're converted. We can't stop listening to his music and for good reason – it's awesome.
Because we had to be in Nashville for May 9, we slowly made our way from Fort Smith over to Memphis, then to Nashville. We didn't plan this very well and would have been far better just staying in Fort Smith and doing an overnight in Memphis. Needless to say, we had a lot of extra days to kill in Memphis. And what better activity than go to Elvis's house?
Don't let the pictures fool you. We were SURROUNDED by people all day. Too many people. People soup, even.
It was fun to see how he decorated his home, but like so many of these sorts of tours, it felt very fake. Meaning, only the good stuff was mentioned, none of the scandal, none of the real life things… the tour left a lot to be desired.
Leave it to Leanne to dig for the details though. For days following our tour, she read out articles, stories, and excerpts from books that gave a clear picture of what life may have been like for The King. Quite astounding the life he led, and how lonely it must have been. In any case, we have a newfound respect for his music.
Would we go back? No need. Would we recommend others do? If you have $100 USD to drop per person, go for it. We found it to be pretty pricey, but it was a lengthy tour, so you do get your monies worth if you really wanna read everything and soak it all in.
Something we noticed almost instantly was that none of the design matched. Each and every single room had its own feel. Which originally felt disjointed, but once we were done the tour felt like it all somehow worked together.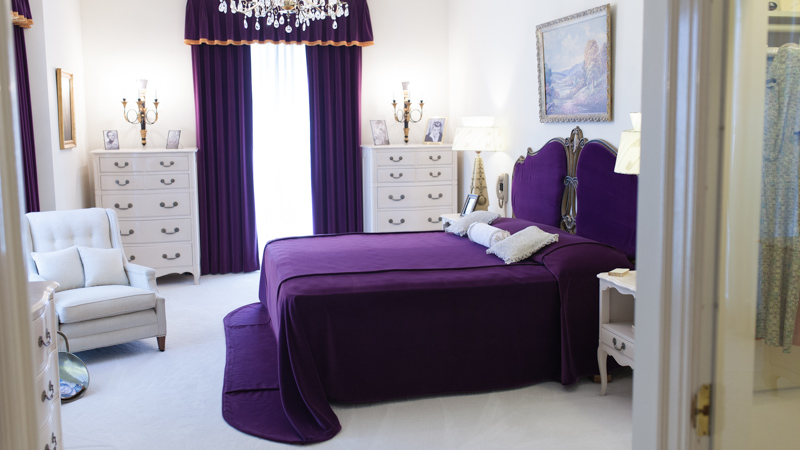 Because we're not diehard Elvis fans, it didn't make sense to us why we weren't allowed to go upstairs on the tour. They said it was out of respect, but we suspect there is likely another reason? Instead of seeing Elvis's room, we got to see the bedroom he designed for his parents.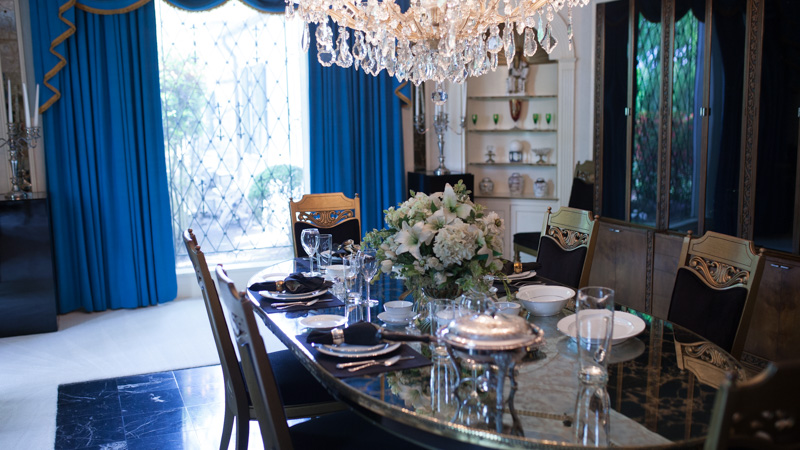 The dining area. Not pictured here is another TV (there are a lot of TVs throughout the home).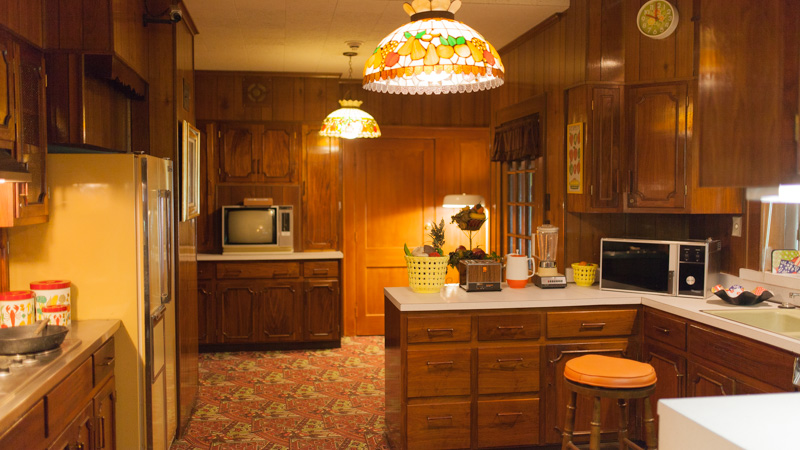 We counted 3 TVs in the kitchen, but there could have been more hiding! The kitchen was spacious, but not a lot of room for cooking which surprised us given how many humans were at Graceland at any given time.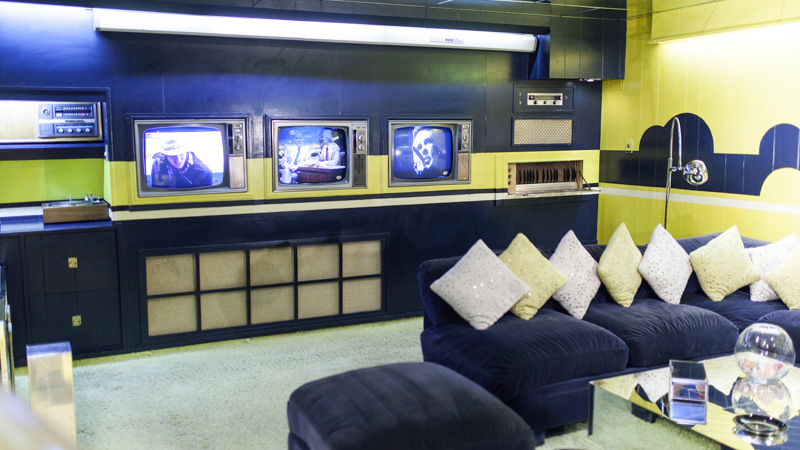 This was probably our favorite room in the house.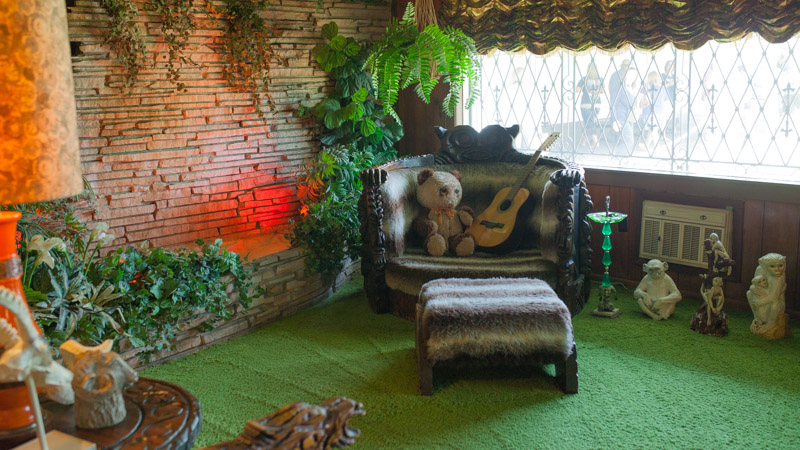 They call this The Jungle Room and for good reason. The same carpet that's on the floor is on the ceiling, too!