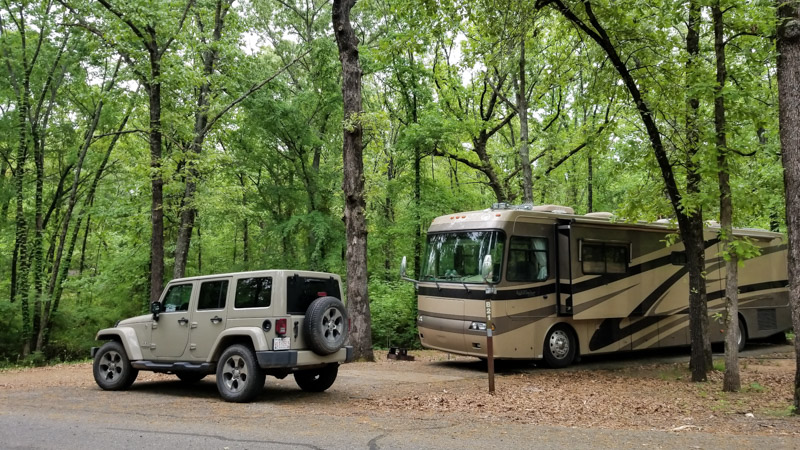 After being kicked out of yet another BLM, we decided to just arrive to Fort Smith a little earlier than planned. We'd heard great things about Spring Hill Park Campground, so decided to check it out.
We arrived shortly after 11am, saw signs that the park was full, and sat in the RV trying to figure out where to go next. There's slim pickings in Fort Smith. After spending 2 hours trying to figure out where to go, we decided on Walmart for an overnight stay and booked site #21 for the day after.
Spring Hill Park Campround has a checkout of 3pm, so the following day, we left Walmart and headed to a park down the street. We walked the dogs, hung out in the sun, and waited until our site was ready!
Site #21 is the best in the park, no joke. If we were to ever return, we would go back to this exact site. Through our 4-day stay, we never once felt like we were close to any other humans. The site is large, with trees everywhere. With full hookups, and only $20/night, it made this spot really hard to leave come Wednesday morning.
Our stay at the Fort Smith Walmart before our site was ready. As with all Walmart stays, it was uneventful, and we went shopping (for ice cream!). This was also the day we realized we could run our generator and have 1 AC unit cooling down the unit. Winning realization.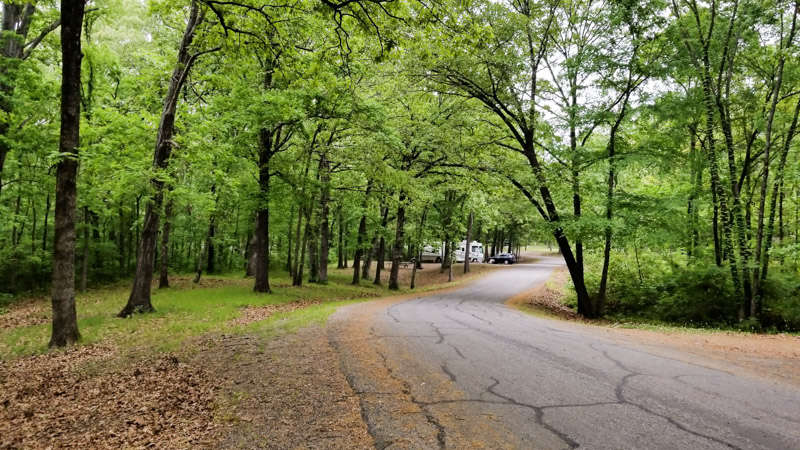 It's been a long time since we've stayed in a beautiful campground like this. Just look at those roads!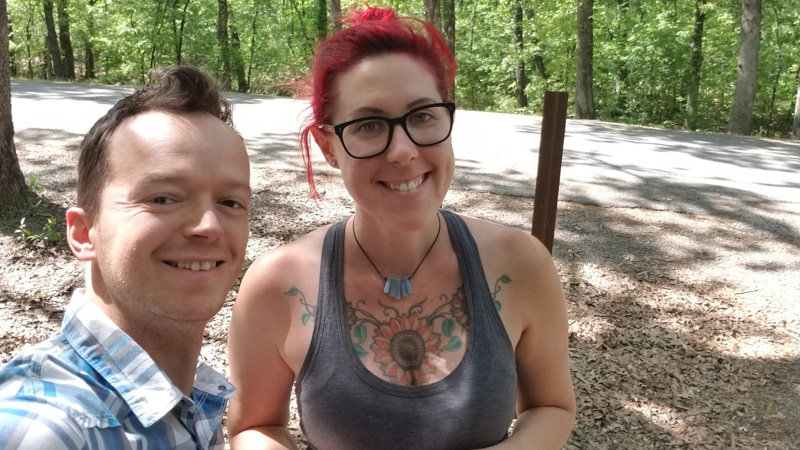 Tired faces after a long day with hyper dogs.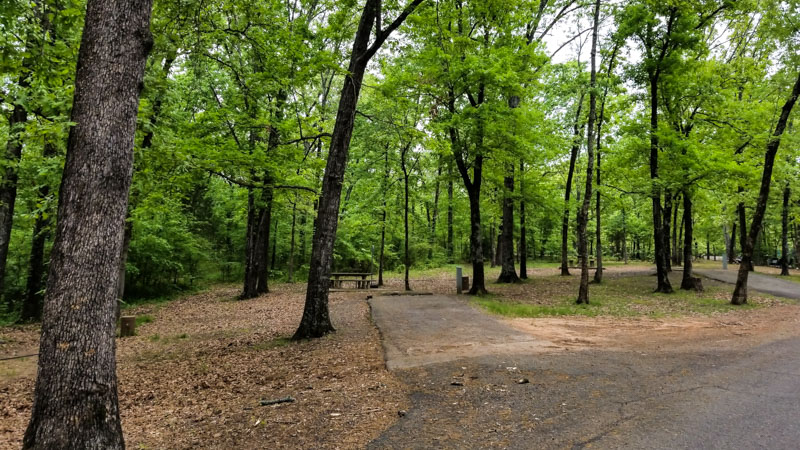 Our site empty. Each of the sites has quite a lot of space between them, which was really nice.