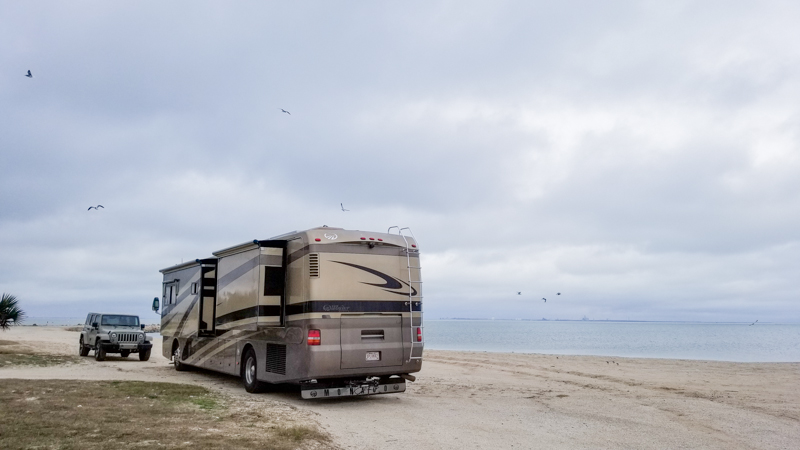 We arrived at Magnolia Beach BLM really late in the evening after leaving Billy Bobs Truck Repair and Tires with our new drive-shaft. If you are thinking about checking out Magnolia Beach, be aware of the little bridge locals call "the crab bridge"; located at 28.560073, -96.537974, has a weight restriction of 10,000 lbs. We know that you can get to the other side by driving around, but you may want to choose a side before heading there. Though that didn't stop MANY rigs that shouldn't have driven on the bridge… (there's a hefty fine for driving on bridges that you're too heavy for, so you've been warned!)
The 3 days we spent at Magnolia Beach was our first real boondocking, no-hookups, experience after getting our new batteries installed at the REV Service Centre in Alverado, Texas – and we're mighty impressed. It is safe to say that we no longer have to worry about running out of power overnight.
Magnolia Beach was quiet, relaxing, and just what we needed. The sand is very hard-packed, so no worries there. The garbage bins were overflowing, and there was quite a bit of garbage on the ground around the containers because the garbage cans don't have lids and the birds rip the contents of the cans apart every single night.
We really enjoyed watching the birds dive into the ocean to nab their next snack.
Would we come back? Yes, we certainly would, but probably not in the summer because this place seems like it could become party-central during the summer months.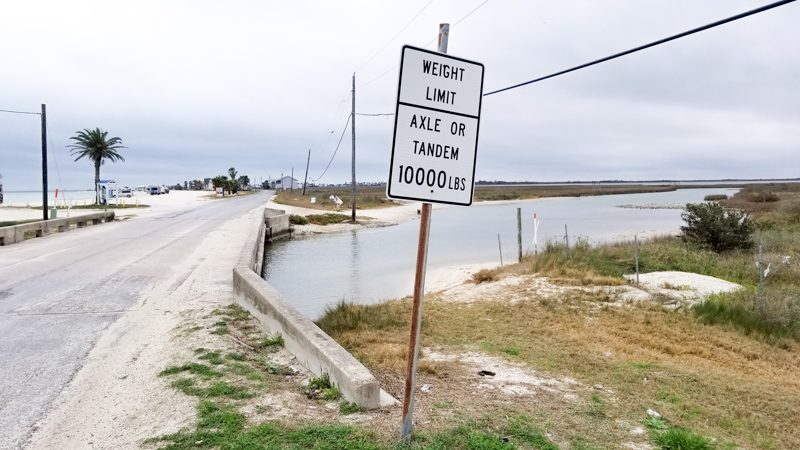 The bridge that wouldn't let us pass, but we got lucky and ended up on the nicer and quieter side of the bridge where no one else was parked! Almost like a private beach…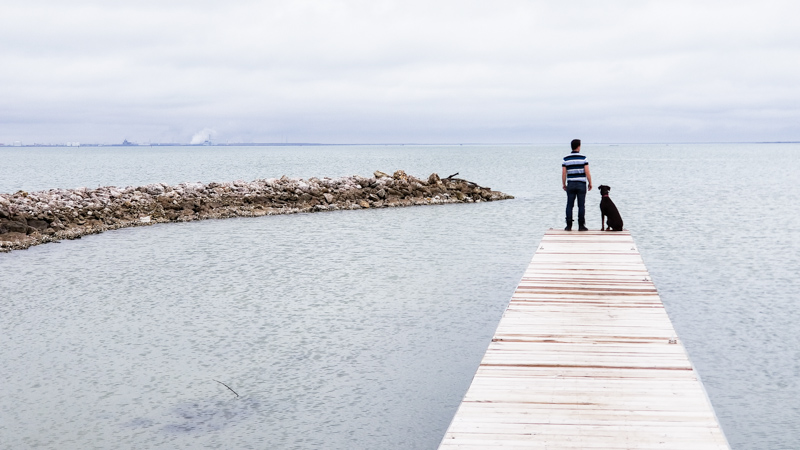 Kevin and Coconut soaking in the fresh ocean air…