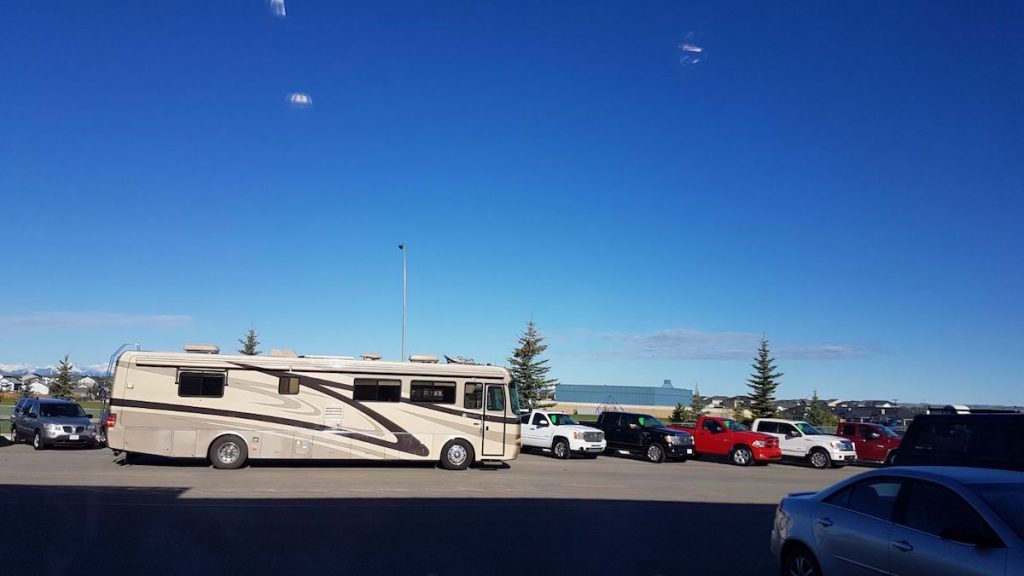 Meet Explorker2, our full-time home, and vehicle for adventure.
After the dealership that sold us our nightmare Thor Gemini bought it back, we went on the lookout for something a little more… permanent. That's when we met her. From across the dealership lot at High River Autoplex, I (Leanne) knew she was the one.
We bought Explorker2 on Friday, May 19, 2017 and, started on the renovation plans immediately. On July 25, 2017 the renovations were done, and we officially moved in to the RV and out of our 2300 square foot home. We sold our home quickly (it was on the market for just a couple of days!) and now live exclusively on the road with our three dogs, two business, and the two of us!
Want more RV reno posts? Check these out: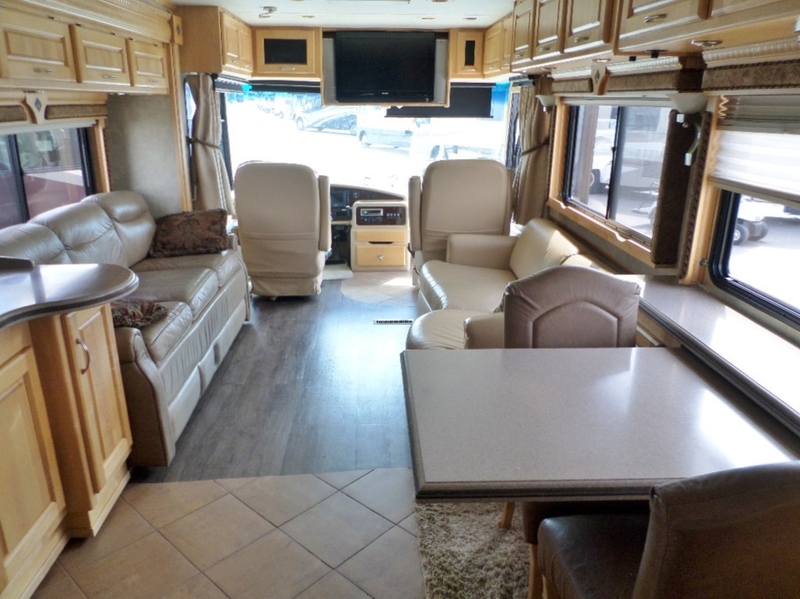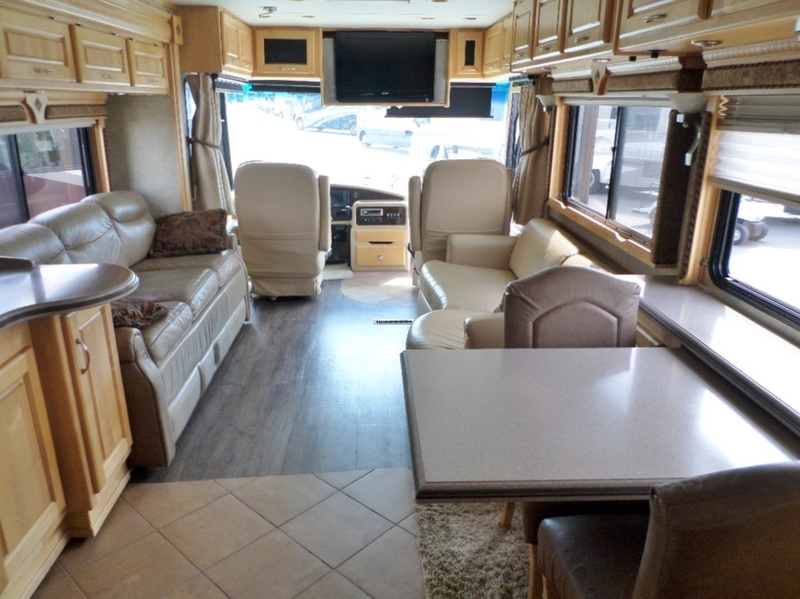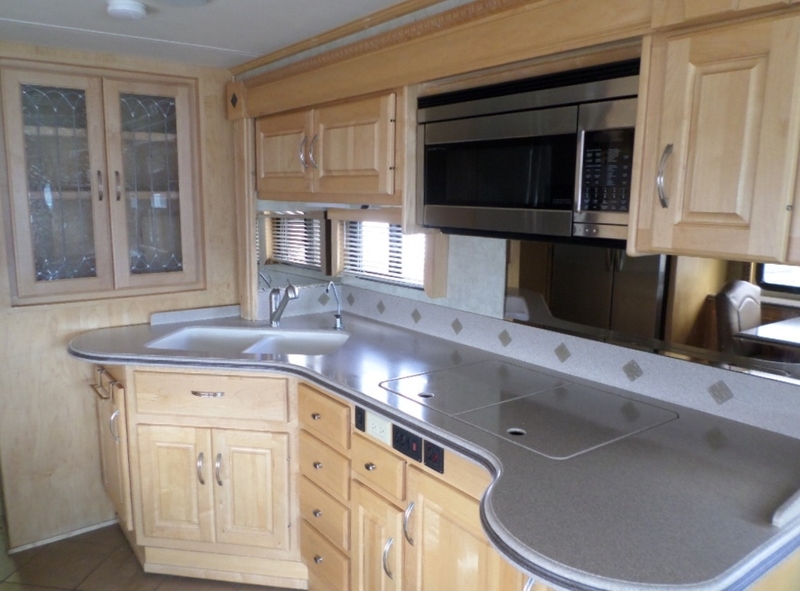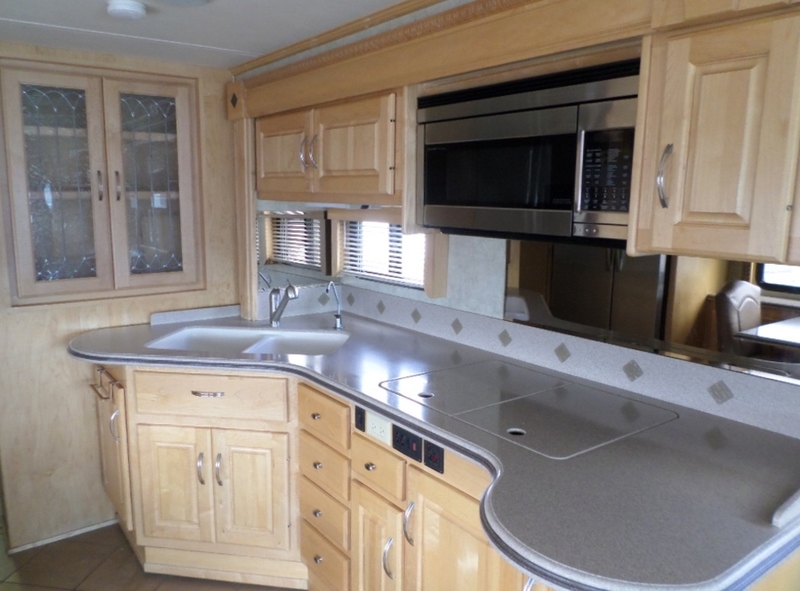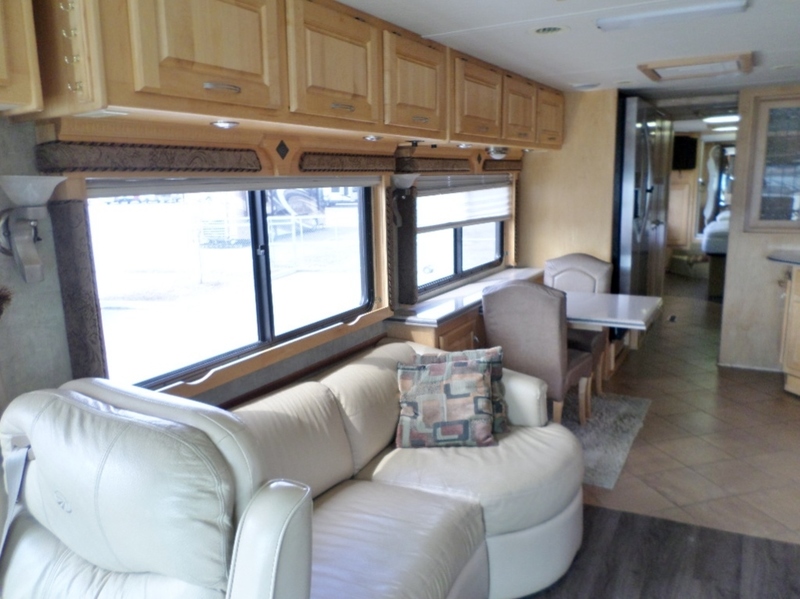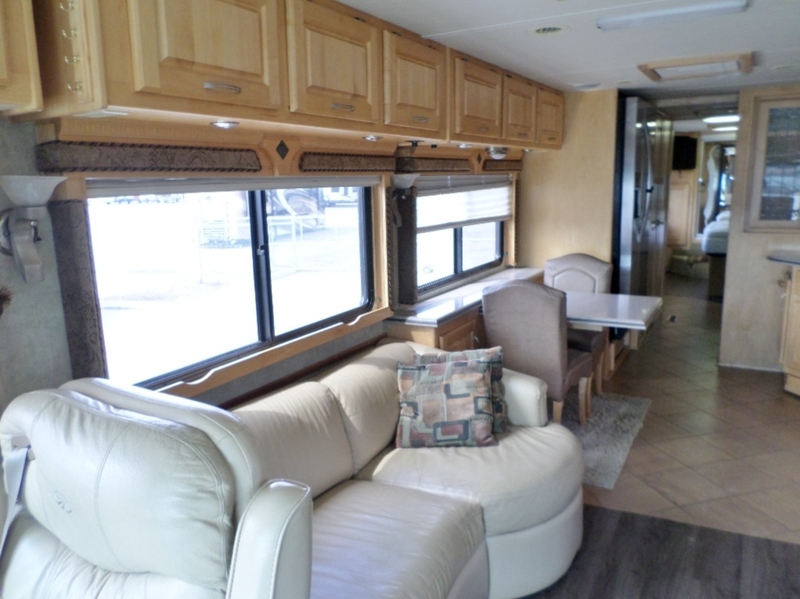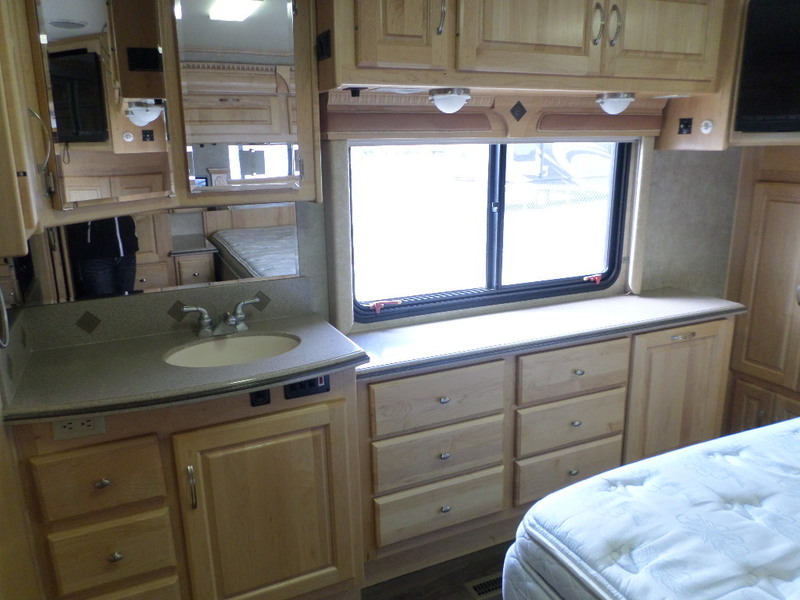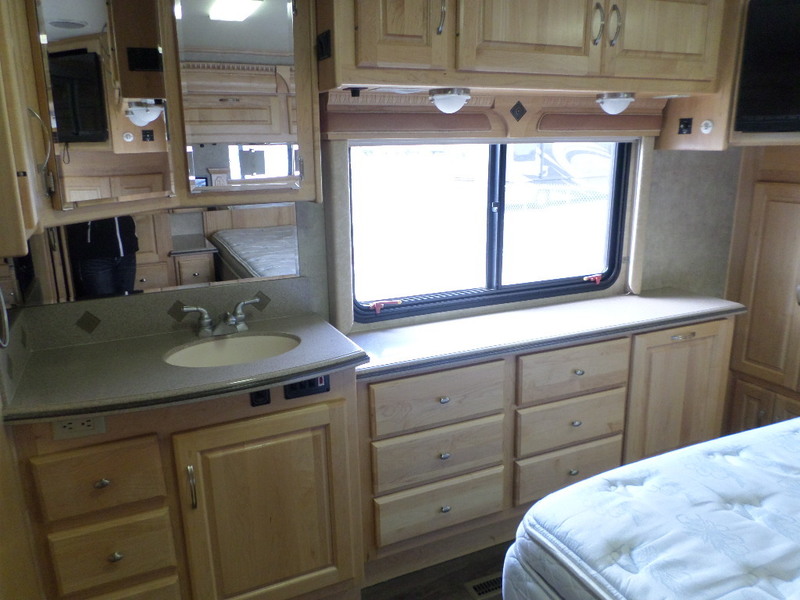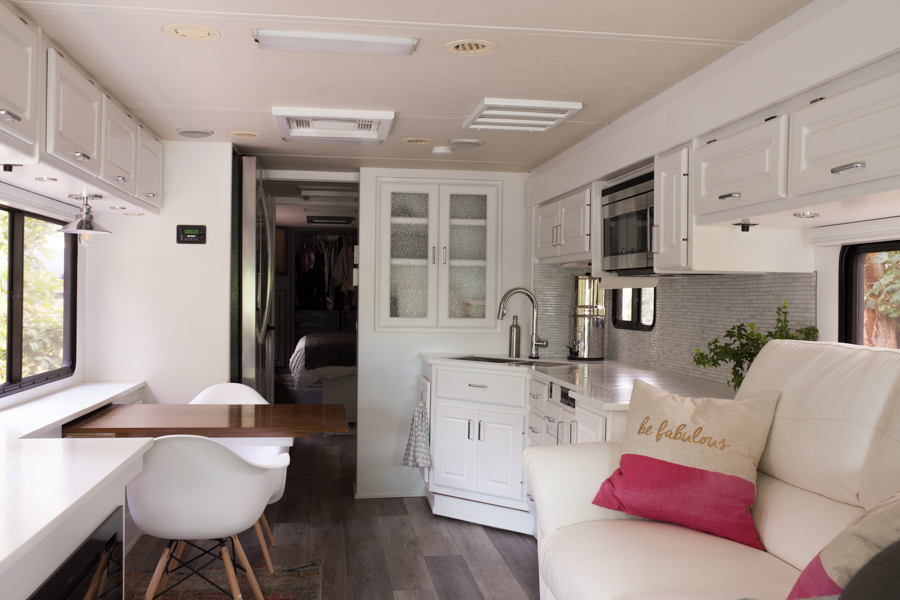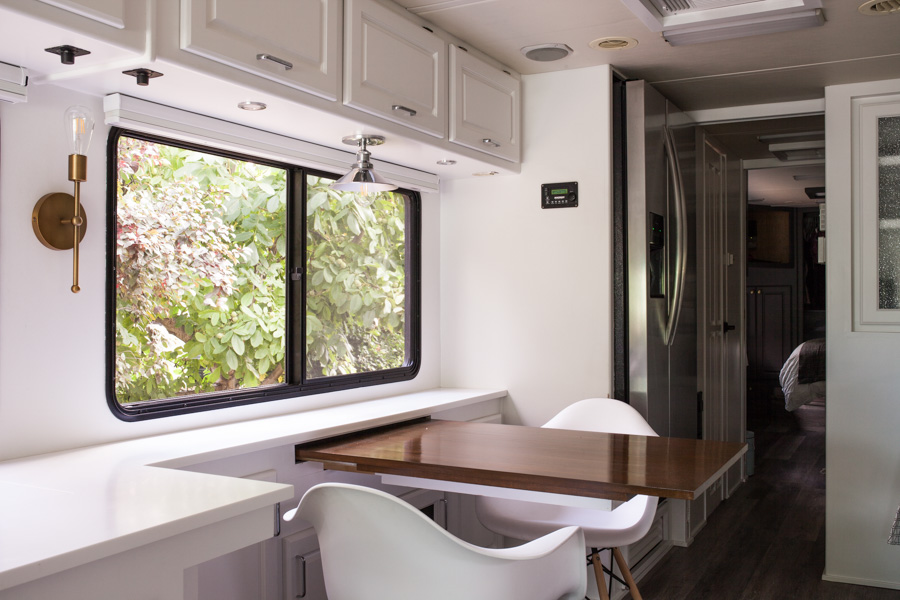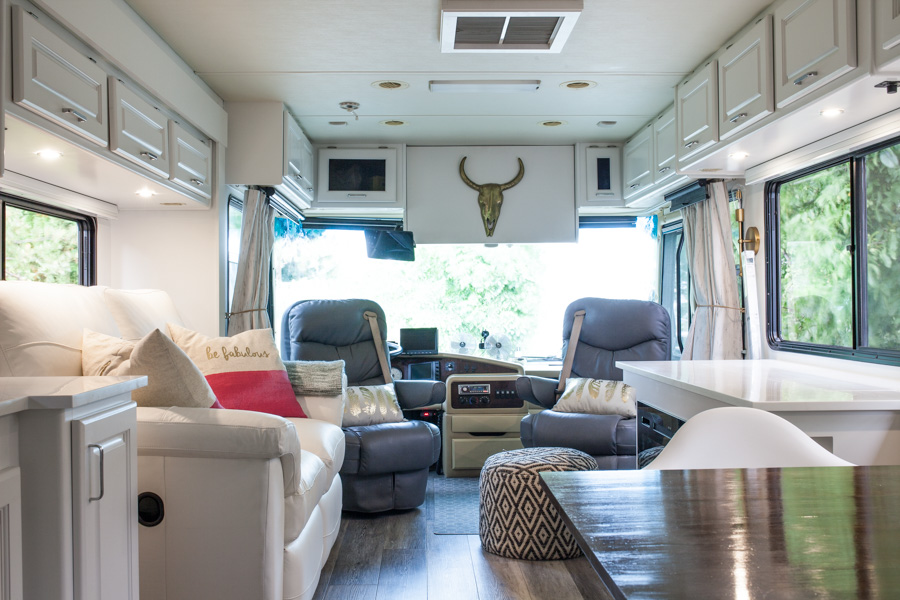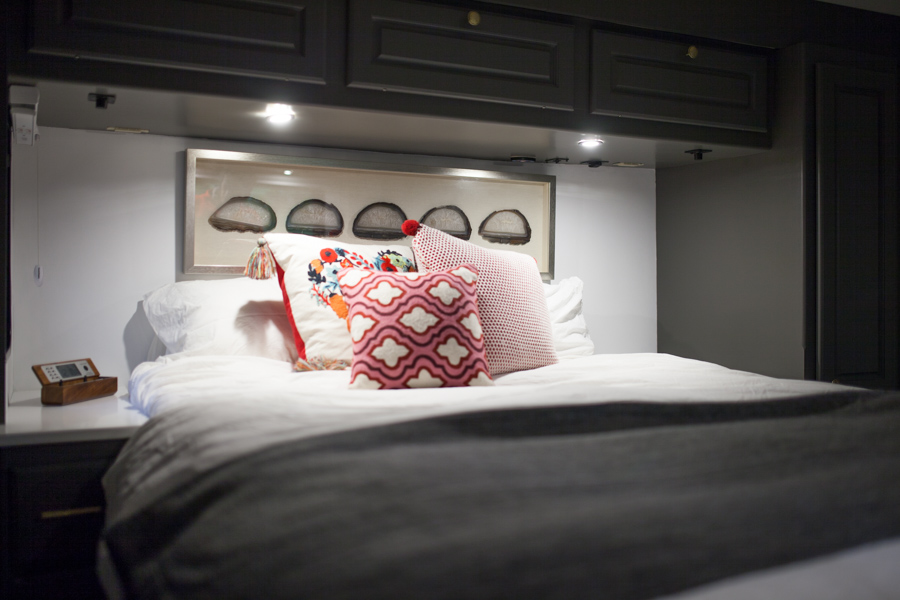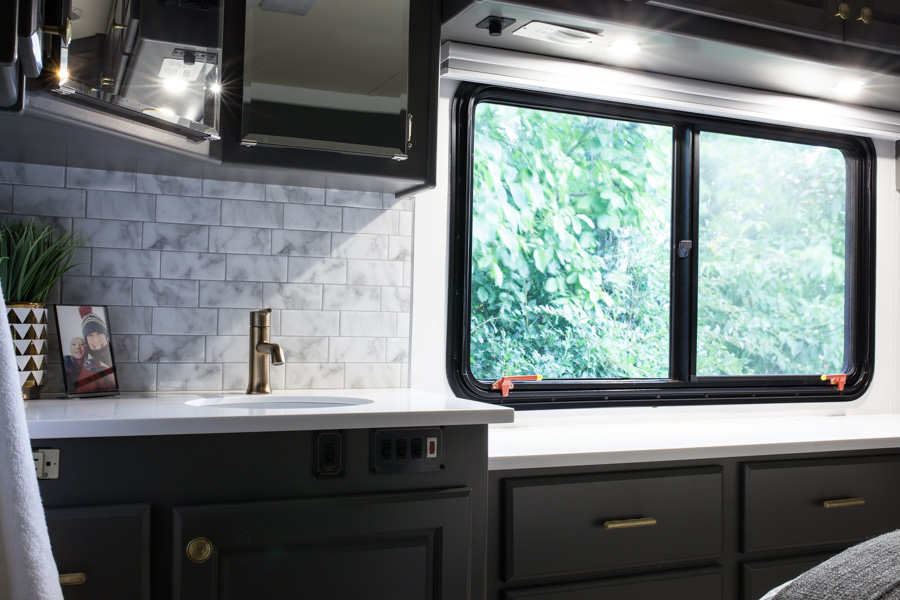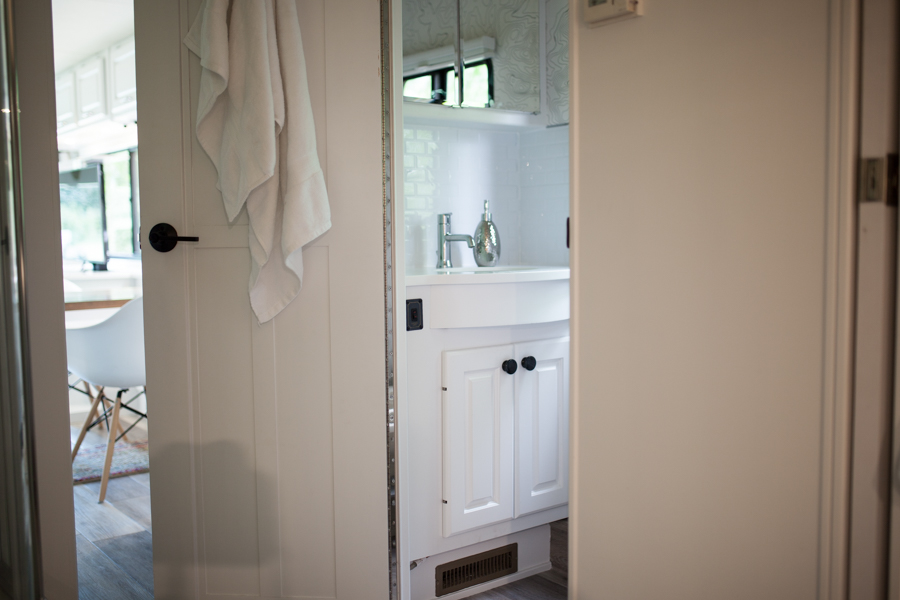 Explorker2 is a 2004 Monaco Windsor 40 PKD, built on a Roadmaster chassis.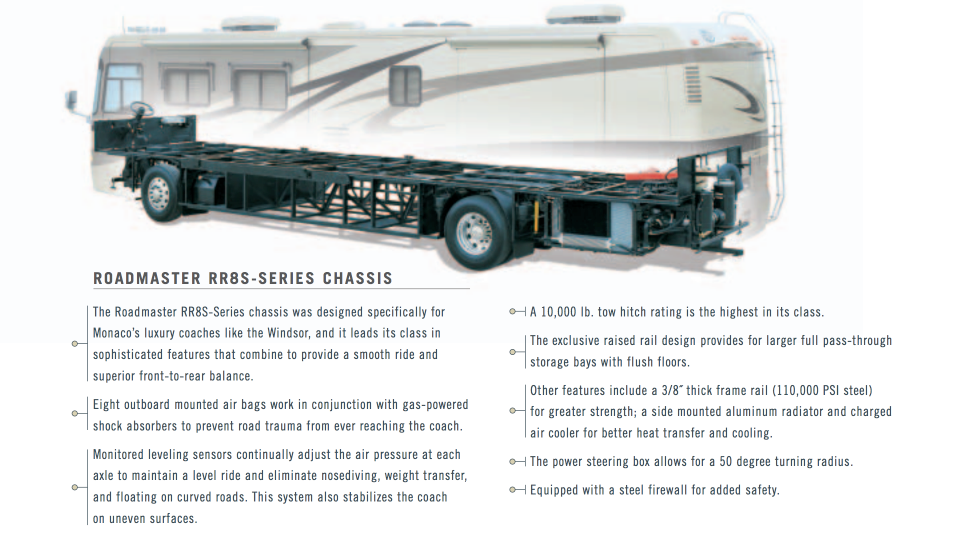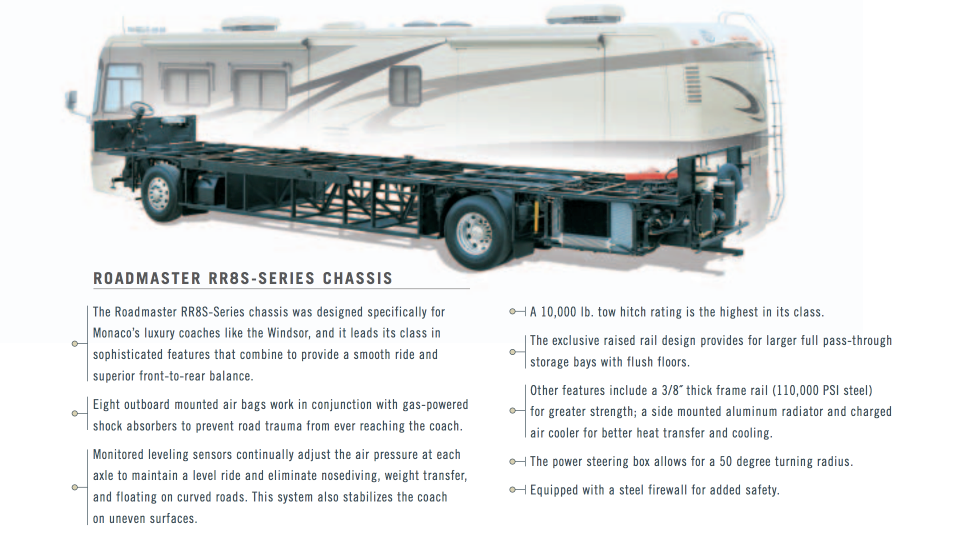 Some features that caught our attention and reeled us in:
Slideouts that don't need to be in operation to access the entire coach: we can do everything we need to do without moving the slideouts in and out. A must when dealing with cold climates, quick stopovers, and decreased risk of malfunctions.
Double sinks: with the end goal of full-time RV living, each of us having an area to get ready in is a must-have. Priorities.
The chassis: air suspension and a Cummings diesel good to a million miles, we have many adventures ahead of us.
Heated bays: while everyone will tell you no unit is 100% winter-ready, the heated bays won't harm us when we take out Explorker2 in the winter.
Cost: It was a fraction of the cost of our Thor Gemini and WAY higher quality. Even at 80,000 miles clocked.
Brand and year: we've heard fabulous things about Monaco units from our fellow travelers, specifically the ones made on or before 2005. So we lucked out by finding a well taken care of unit from 2004.
Ample interior storage: we'll never run out of cabinet space… ever.
Awesomely taken care of: the couple who owned Explorker2 before us took very good care of her. She's in excellent condition and excited to be part of a new family!
Large kitchen: with a self-igniting stove, place to keep cookbooks, pullout pantry, and an upgraded residential fridge.
Major potential: as soon as we walked in, we could see just how wonderful this unit could be!