This post chronicles our experience with our Thor Gemini 23 that we purchased from Fraserway RV on August 20, 2106.
The Thor Gemini is also sold as Thor Compass. Check out this post for some background: Our first motorhome, a Thor Gemini 23tr.
On May 11, 2017 we said goodbye to our Thor Gemini 23.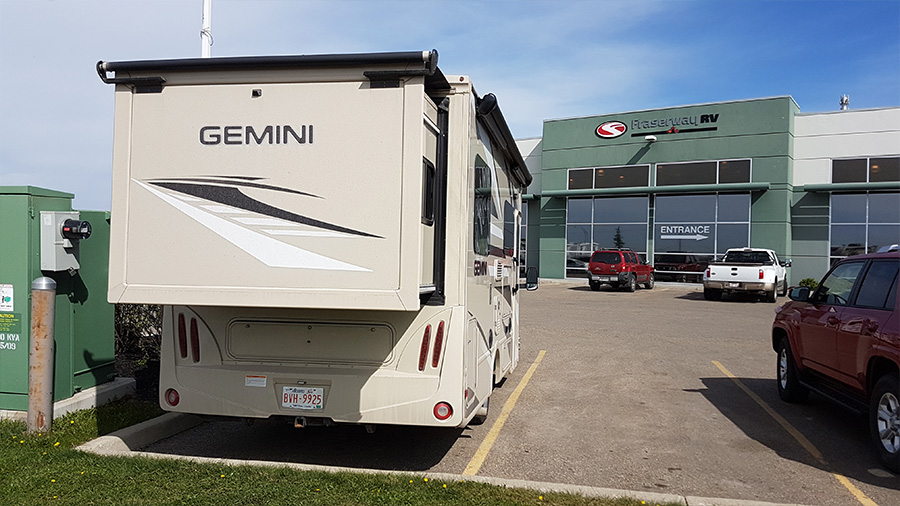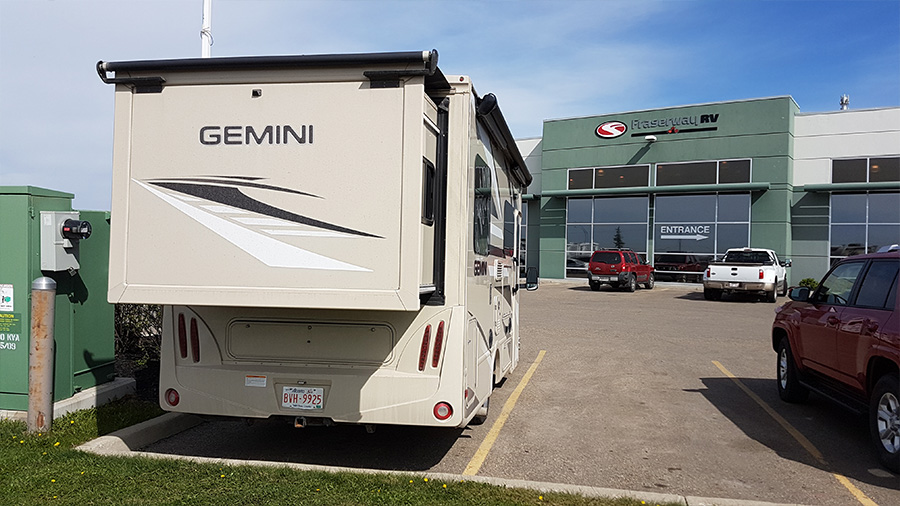 After all the issues and disappointments, Fraserway RV purchased back the motorhome.
To all of those who are looking at purchasing a Thor Gemini or Thor Compass, do your homework and know what you may be getting yourself into.
This was a very expensive experience, but we learned many lessons.
Good luck!
We took out our Thor Gemini for the first time in a month or so, hoping for a relaxing time with nature. Unfortunately what we thought was fixed turned out not to be fixed. We also got a couple of new surprises.
The blinds by the bed detached and are dangling down
The tankless water heater doesn't work (GIRARD GSWH-2 TANKLESS WH)
The mudflap bracket on the driver side broke
It sure would be nice to go out once and not have issues with our Thor Gemini. We'll make sure to reach out to our deal again, Fraserway RV and get our motorhome back into the shop.
10:57 AM – Called Fraserway RV to discuss the problem with our Thor Gemini 23 with Scott who is the General Manager. But it's essentially impossible to not get his voicemail. So, I left a message asking for a call back.
11:23 AM – Scott called back and suggested a second walk-through of the unit, so that we can understand how the unit is supposed to behave and work. Time to wait for the service team to reach out and schedule us in for that walk-through. Scott did also confirm that if the battery is dead, the unit will not have power, will not charge, even if the unit is plugged in to shore power, unless the engine is started.
It's still strange, because I did start the engine and after I turned it off it only took a couple of hours before things stopped working again.
5:03 PM – Fraserway RV finally emails us to setup the appointment for the second walkthrough.
No camping for us this weekend – again.
Cam Clark Ford finished replacing the fuel injection pump this morning and Fraserway RV picked up our Thor Gemini to look at the power issue we had.
We received an update from Fraserway RV this afternoon. We were told that the behavior is expected. If the batteries drained and are dead, then the unit will not have power, even if it is plugged in. Apparently, that is how the Go Power! GP-IC2000-12-PKG inverter works.  The only thing that will resolve the issue is running the engine of the motorhome, which I did, and which only solved the problem temporarily.
It all seems very strange.
Why would Fraserway RV sell us an inverter that doesn't really work? It doesn't make sense that even if the unit is plugged into shore power, the unit doesn't have power.
I opened a support ticket with Go Power! today to get their thoughts.
We discovered that our Thor Gemini 23 lost power sometime this weekend, while parked in our driveway and plugged into an outlet in our garage.
I called Fraserway RV in our town, but because it is Sunday, they asked me to call Fraserway RV head office in Abbotsford, BC. I spoke with a technician and we tried "everything" short of pulling off the panels and checking for loose cables.
Once Ford is finished replacing the fuel injection pump, we will have to get Fraserway RV to look at what the problem is.
No Dumping When It's Cold
When we were shopping around for a motorhome, we told everyone we spoke with that we want to use whatever we buy all year round. Not sure what happened, but the Thor Gemini 23, also known as the Thor Compass, doesn't like cold weather at all.
Dropped off at Ford… parts need to be ordered.
We dropped off our Gemini 23 at Cam Clark Ford this morning around and this afternoon we got a call that parts need to be ordered for the recall replacement. Why wouldn't Ford order the parts before we drop off the vehicle? Frustrating.
On a separate note, the water leak apparently was caused by an open valve of two that Fraserway RV left open after winterizing our Thor Gemini 23. It would have been good to know about these values… but at least the leak isn't caused by broken pipes.
Who left our baby in the cold?
Leanne called Cam Clark Ford to schedule an appointment to have the faulty fuel injection pump replaced as part of the recall. During the conversation, she found out that Cam Clark Ford will not keep our motorhome in the shop or plug our motorhome in so the heater will run.
It sounds like Cam Clark Ford could be the culprit responsible for the damage to our Thor Gemini 23.
Leanne also called Fraserway RV to let them know about our water leak and the problem with the inverter. Rick didn't seem to care much about our issues and told us to drop it off whenever.
Our Go Power! inverter is acting up, but we aren't sure if it's the inverter itself, the display, or an issue with the installation.
It was completely unresponsive. We had to unplug our Thor Gemini 23 from shore power for it to reset.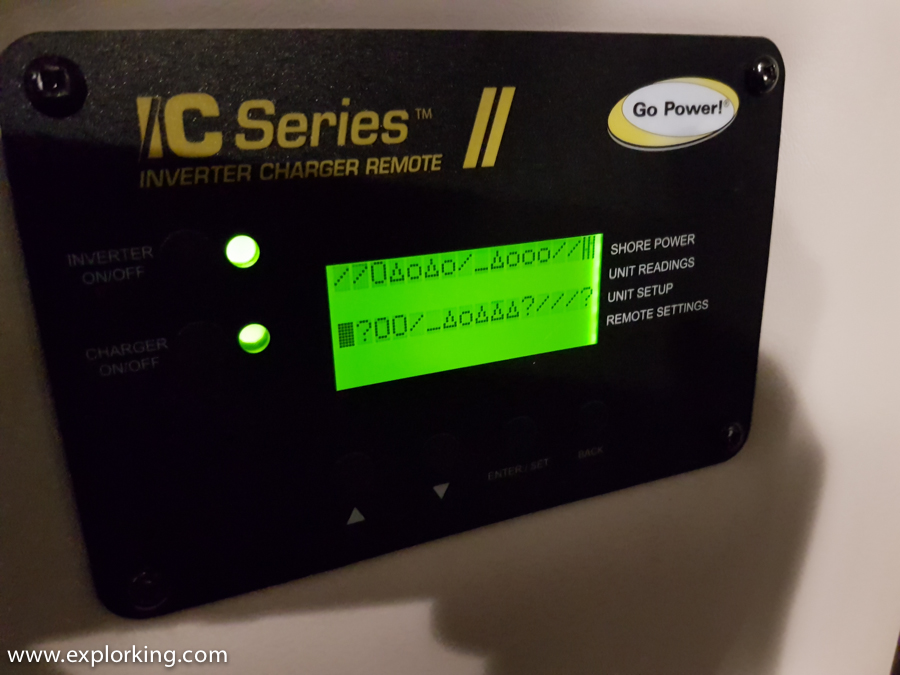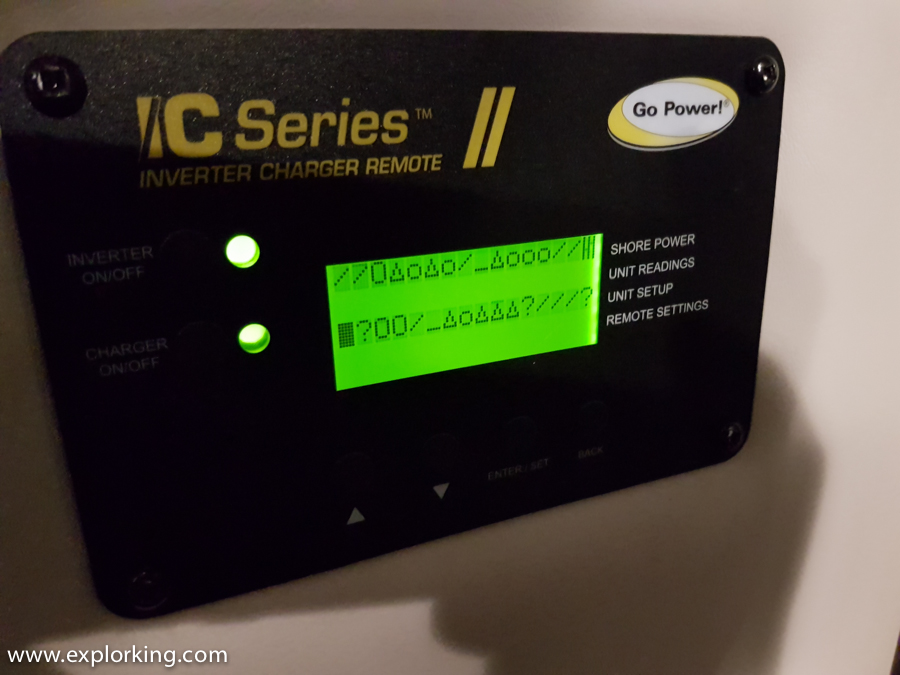 Recall, Recall, Recall and a Water Leak
We discovered a big puddle of water under our Gemini 23. Because we couldn't find the source, we thought it might only be a bit of snow left on the roof. It turns out it wasn't melting snow because the fresh water tank was empty 2 hours into our trip. So this weekend will be another waterless adventure. Right now everything is pointing at Fraserway RV or Cam Clark Ford leaving our Thor Gemini 23 outside, not plugged in, when it was REALLY cold outside.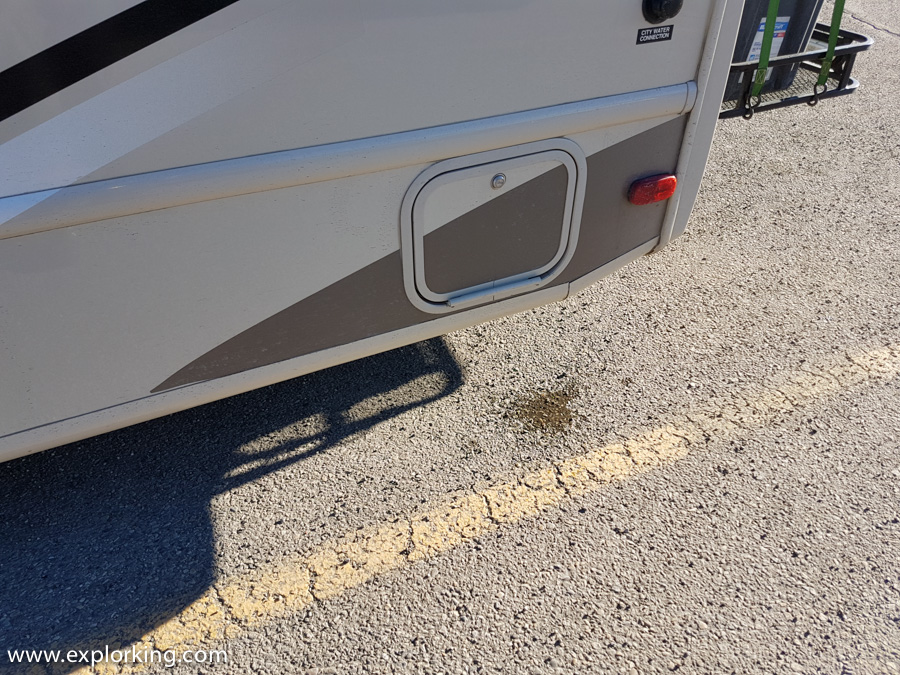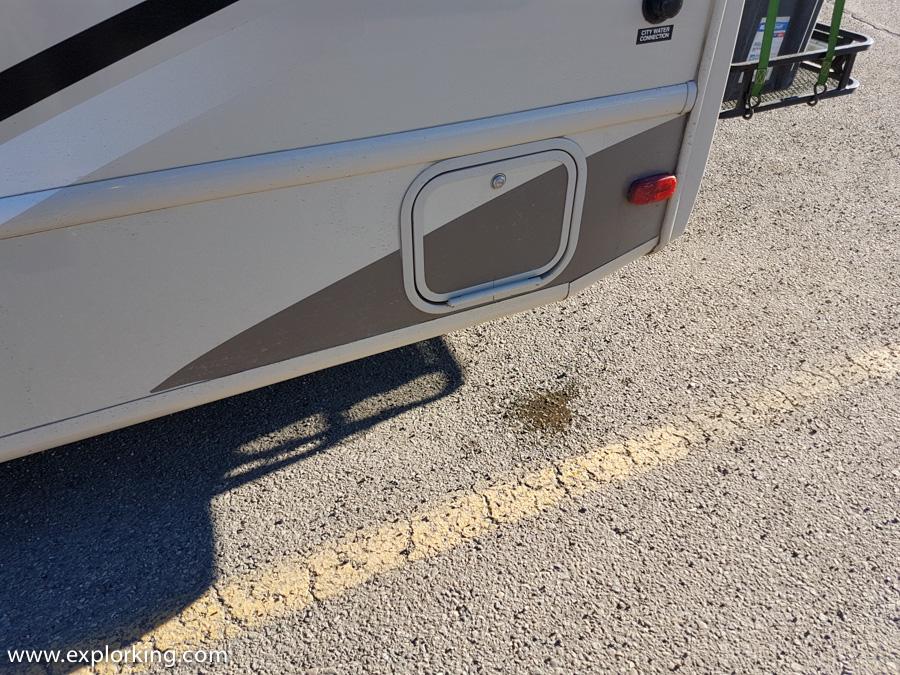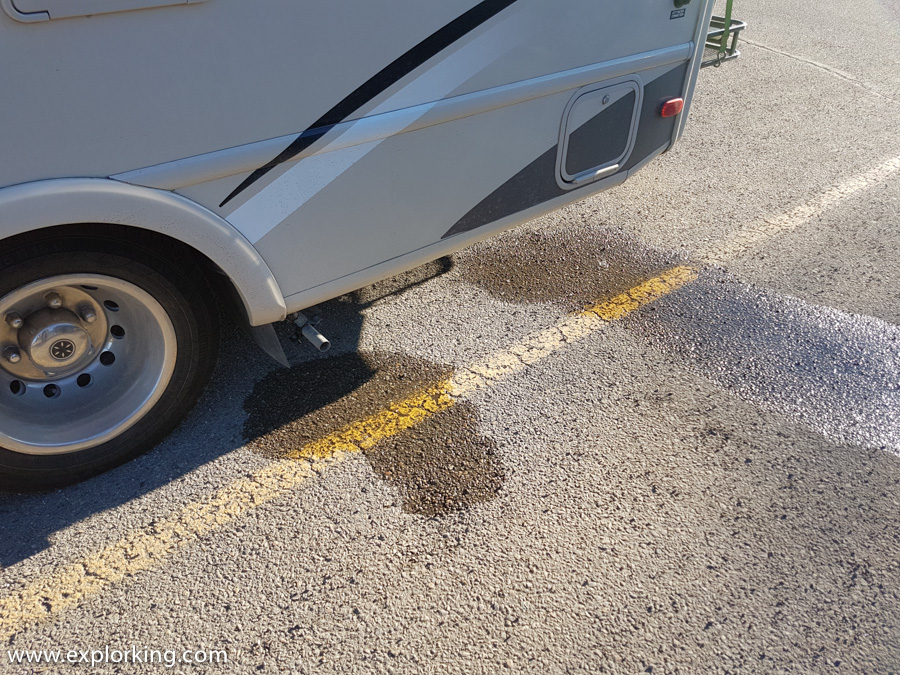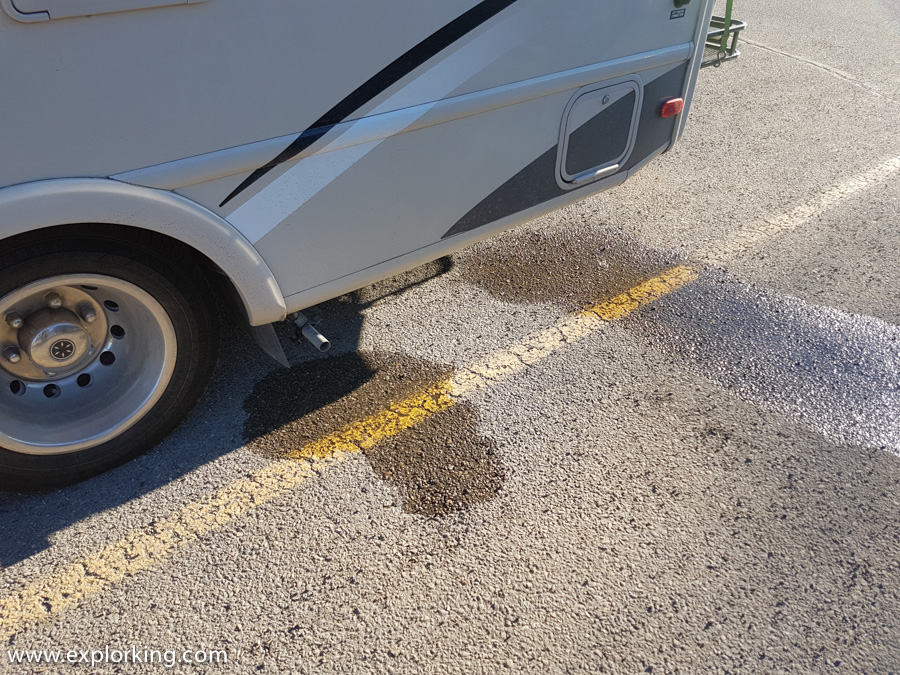 We also received a call from Ford, letting us know that there is a recall for our Ford Transit, which the Gemini 23 is built on. Apparently, the fuel injection pump needs to be replaced.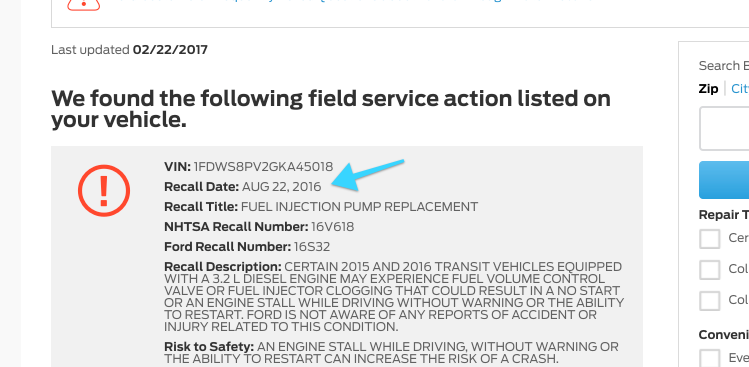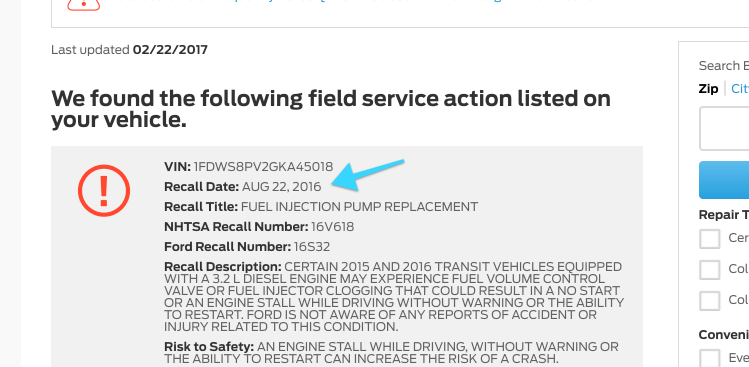 Why did Cam Clark Ford not tell us about the recall when it was with them in December?
De-Winterized and Ready for the Road
I called Fraserway today to double check on what the process is to de-winterize our Gemini 23. I spoke with Rick, who didn't give me the impression he cared to help at all. I de-winterized the motorhome by filling up the fresh water tank and running the water taps. Ready to finally take this back on the road.
Finally. Problems Solved.
We picked up our Gemini 23 from Fraserway RV today. The water heater was replaced and everything else should be working as advertised. We can't wait to head out as soon as we can. Fraserway RV was kind enough to winterize it for us.
Ford Motor Company's $150 Coupon (Valid for 6 months)
We received a letter today from Ford Motor Company of Canada. Recognizing the inconvenience caused by the issues we've had with our brand new Ford Transit, Ford gave us a $150 discount (CAD) that is valid for the next six months, towards future parts of service purchases.
What are we supposed to do with that? We haven't even been reimbursed for our expenses incurred while we were stranded 1,400km from home.
What a joke.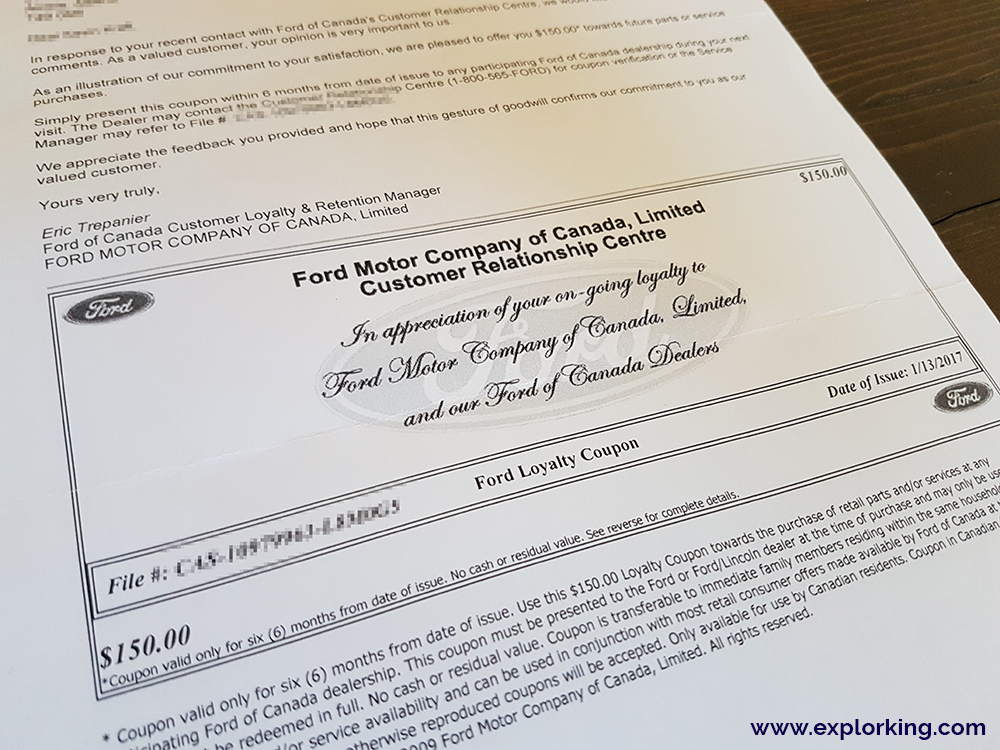 Hot Water Heater Needs Replacement
Fraserway RV picked up our Thor Gemini 23 from Cam Clark Ford on January 10, 2017.
After more analysis and troubleshooting, it looks like the Girard hot water heater needs to be replaced. Fraserway RV doesn't know how long it will take to get a replacement (GIRARD GSWH-2 TANKLESS WH).
Weekend plans cancelled.
Waiting on Fraserway RV to Pick-up Unit
I was surprised that find out that Fraserway RV hasn't picked up the unit and followed up with Fraserway. The unit should be picked up Jan 9 or 10 and the repairs should be finished by Fraserway RV on Friday, January 13.
This could be the end of our nightmare with our Thor Gemini 23.
Cam Clark Ford Found Cause
Finally Cam Clark Ford was able to find the cause of the electrical issues with our Thor Gemini. Apparently the issues were caused by a bad ground in the engine compartment. Chris at Cam Clark Ford has been really great.
Now our Gemini 23 needs to go back to Fraserway RV to fix the remaining items.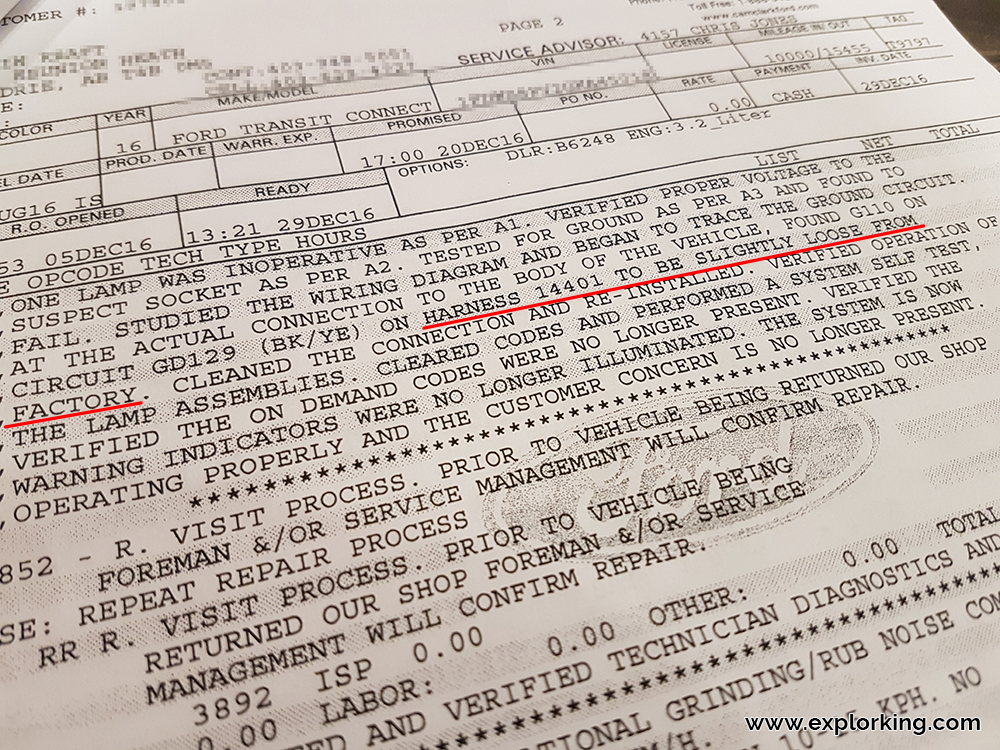 Update from Cam Clark Ford
Working with Cam Clark Ford has been very frustrating. We received a call from Adam at Cam Clark Ford that they have our Thor Gemini 23, but aren't sure what the problem is. When I called Cam Clark Ford on Nov 28 I explained that it is the exact same problem as before. Adam then proceeded to ask if "it's the signal light that won't click back in".
I'm so confused, why can't Cam Clark Ford review all the documentation?
Chris Senior Service Advisor at Cam Clark Ford called back. Explained that he will be taking over from Adam. I explained everything to him again, what the issue is, when it occurs and explained a bit of the history.
The technician who has been working on our Thor Gemini 23 has been amazing, his name is Al and he is really great. We got a quick update on the unit.
Slide-out issue can not be reproduced. Once the water heater is fixed, Fraserway will winterize the unit and let it sit outside to see if lower temperatures could be the cause.
A new control board was ordered for the tankless water heater and is expected to arrive next week
The inverter was rewired
The hanging wires were the wires for the tank heaters. They were glued back to the undercarriage
More next week.
Back to Fraserway RV and Ford
We canceled plans to use our Thor Gemini 23 for the rest of the year and dropped it off at Fraserway RV. The local Ford dealership will coordinate with Fraserway RV directly to get the unit and look at the electrical issue again.
Slide-Out Will Not Retract
After our morning coffee and fire, we packed up and got ready to head to the next spot. We had to abort our weekend because the slide-out on our Thor Gemini 23 refused to retract. It was dead. I tried to reset the controller, but that didn't help. I also pulled out the fuse, hoping it would reset things, but no luck.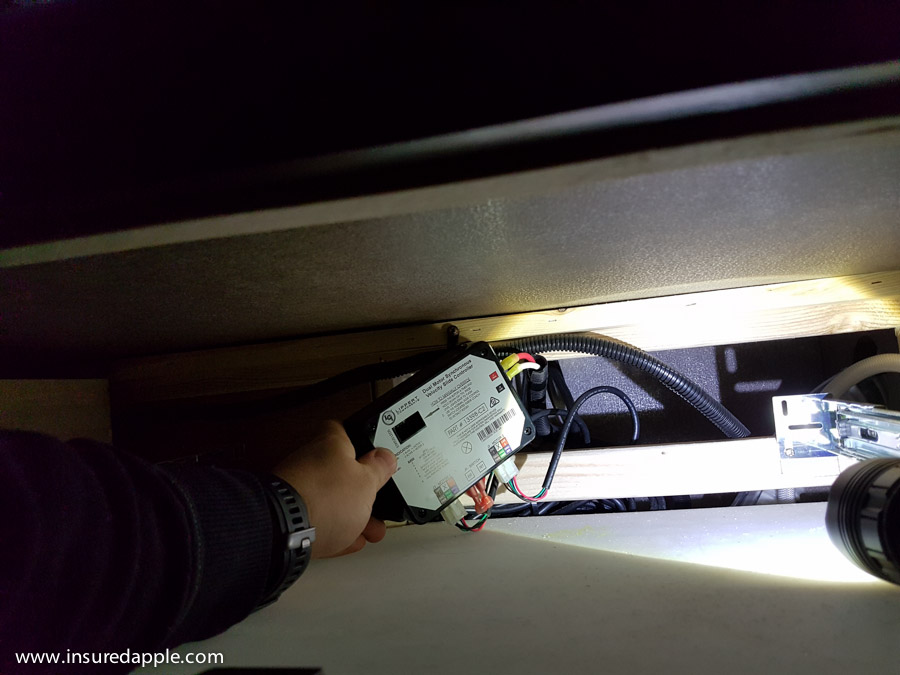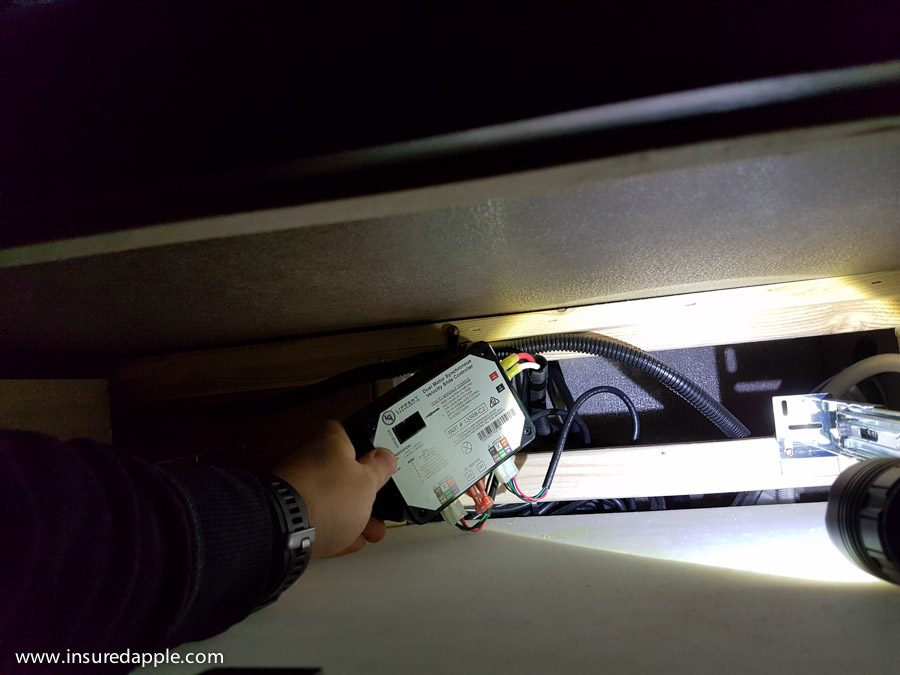 The slide-out controller on our Thor Gemini 23. It's under the bed, behind the water tanks. You have to remove the drawer to get to it.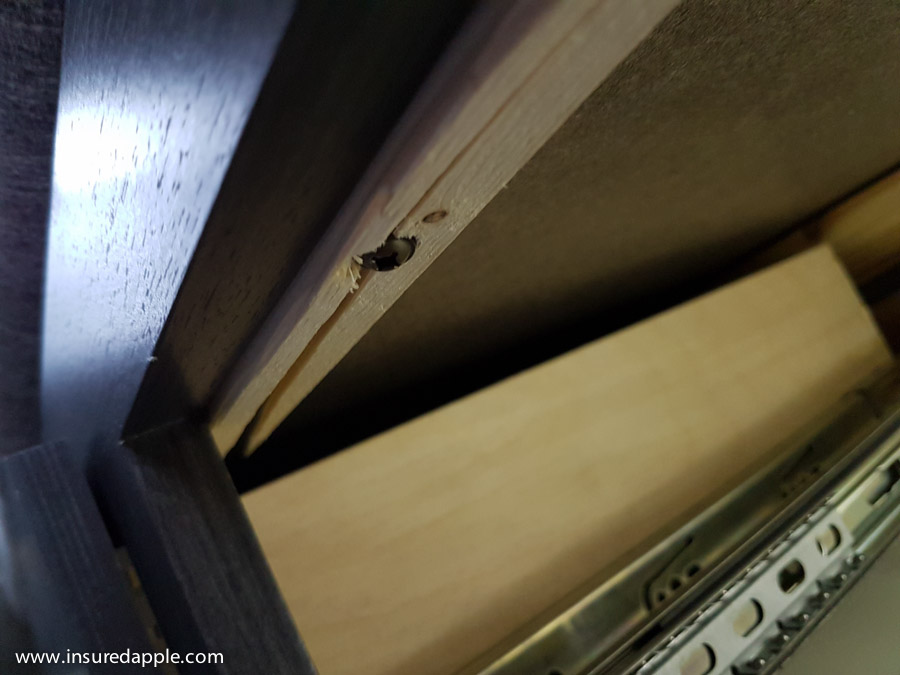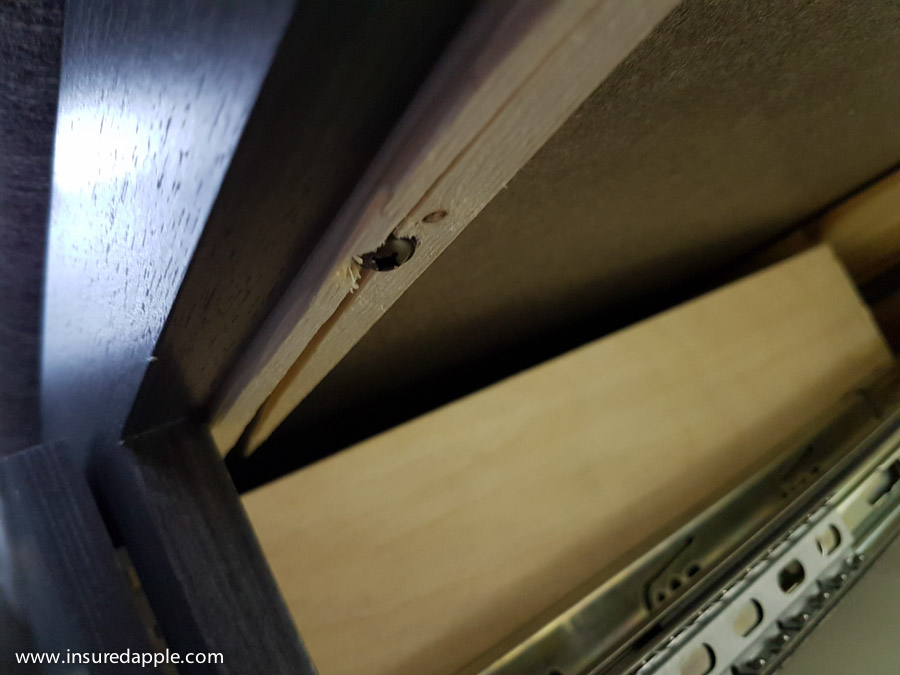 Found this while resetting the slide-out controller. Looks like someone drove in that screw way too hard, splitting the wood.
Did I mention that the hot water heater isn't working again! Here is the model number for reference: GIRARD GSWH-2 TANKLESS WH. It was sporadically working after we got our Thor Gemini 23 (aka Thor Compass) back from Fraserway RV; although we had to run the water for 45 seconds or so to get a bit of hot water. Now the display only shows two dashes (- -).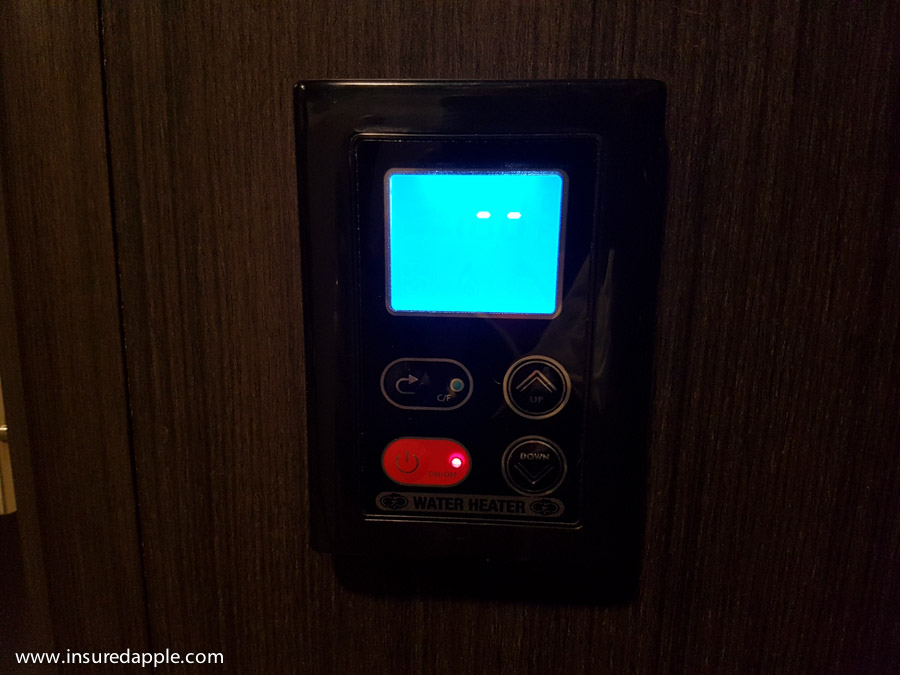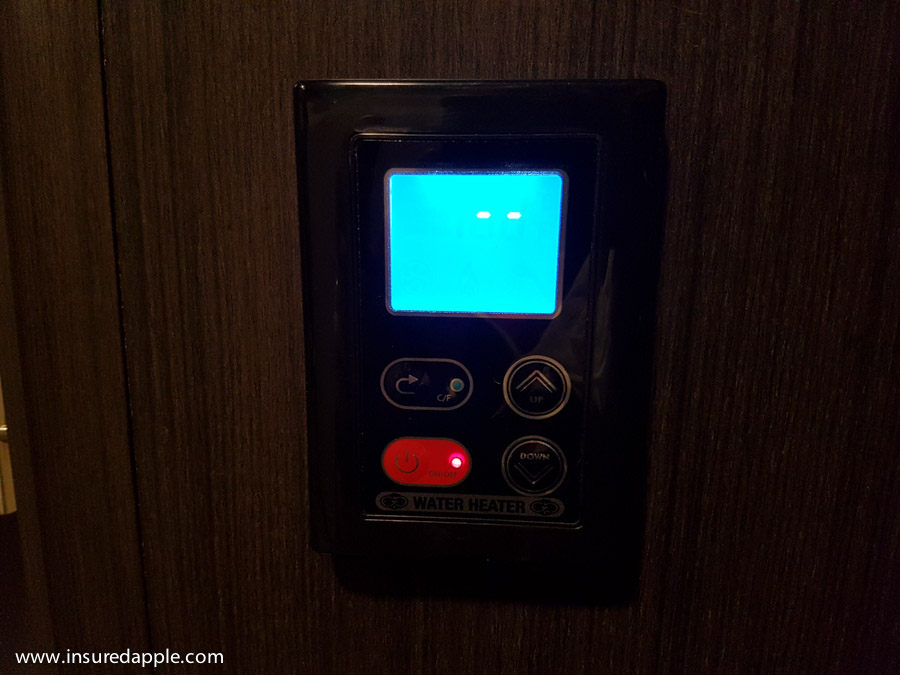 Low Beam Bulb Fault Returns
The first day out after picking up our Thor Gemini 23 after picking it up from Cam Clark Ford in Airdrie… and the electrical problem is back. Left headlight is out, signal lights don't work, horn doesn't work, and the lovely "Low Beam Fault" warning. We called our executive liaison at Ford Canada and left a message. Will have to wait until Monday.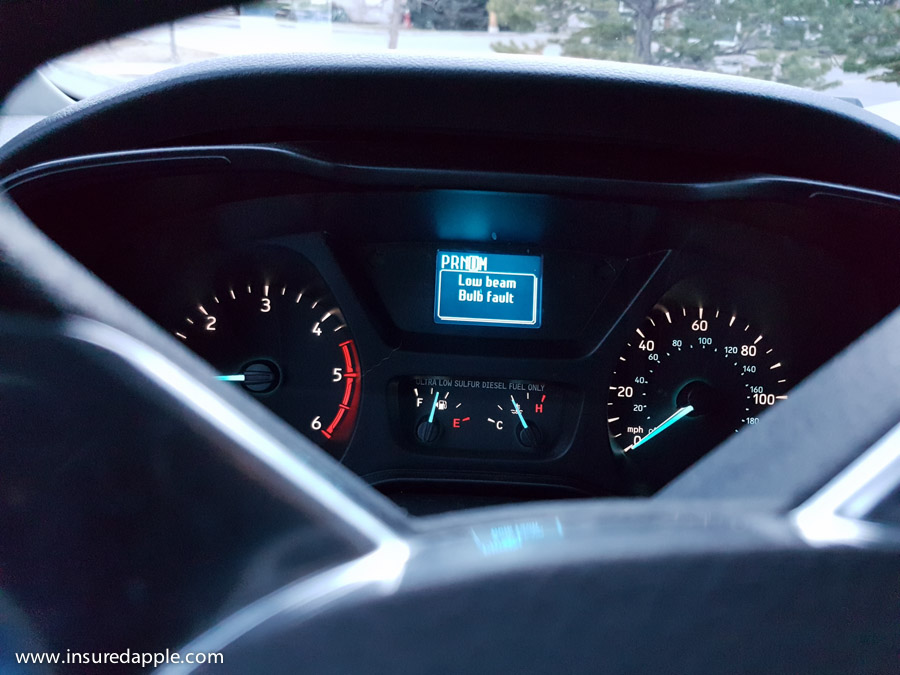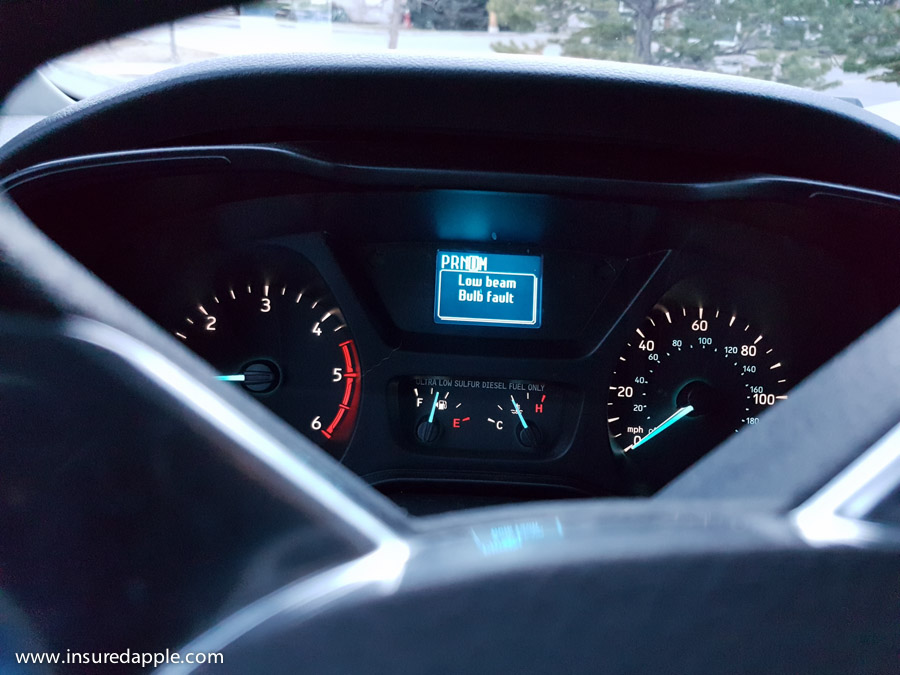 Quick Turn Around by Ford. Hope.
We received a call from Cam Clark Ford in Airdrie today letting us know that the unit is ready for pickup.
[/fusion_text/]
It is really frustrating getting a brand new Thor Gemini 23, which is built on the Ford Transit Chassis 350HD, and having so many issues. The issues are with the entire package.
We made it back home (1,400 km) on Monday and called our executive liaison at Ford right away. She was great and called Cam Clark Ford in Airdrie which called us yesterday morning. I dropped off our Gemini 23 in the afternoon. Cam Clark Ford Airdrie called this morning to let us know that the unit is being looked at by a technician tomorrow morning – clearly, it isn't a priority to Cam Clark Ford, given that they have known about issues since Oct 6 (or before) when they first looked at the unit.
Cam Clark Ford Airdrie refused to order an ABS module until a technician has looked at the unit, even though a technician at Cam Clark Ford in Canmore diagnosed the issue to be with the ABS module.
Let's see how long this will take. Too bad Fraserway RV didn't take care of this issue when we had it in for warranty service in October.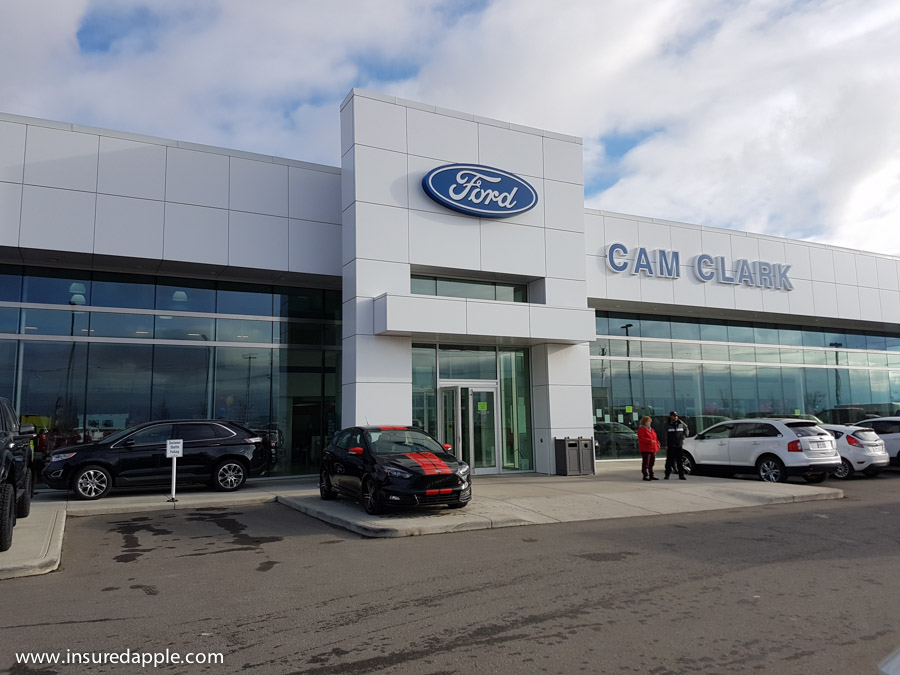 After waiting since Nov 6 and sitting at the dealership for 4 hours, we are told neither the ABS module or the Body Control module can be installed without the second key. Option 1 is to wait until next Tuesday (another 5-6 days) and get the key shipped out, or Option 2 drive without windshield wipers, signal lights, headlights, and horn. It's been very stressful.
We concluded that Ford's system to deal with roadside issues is not reliable when it comes to RVs. Going forward, I'm not sure how we could ever get another RV that's built on a Ford platform. We did look into EarthRoamers, but they are built on the Ford F550 and F750 platforms.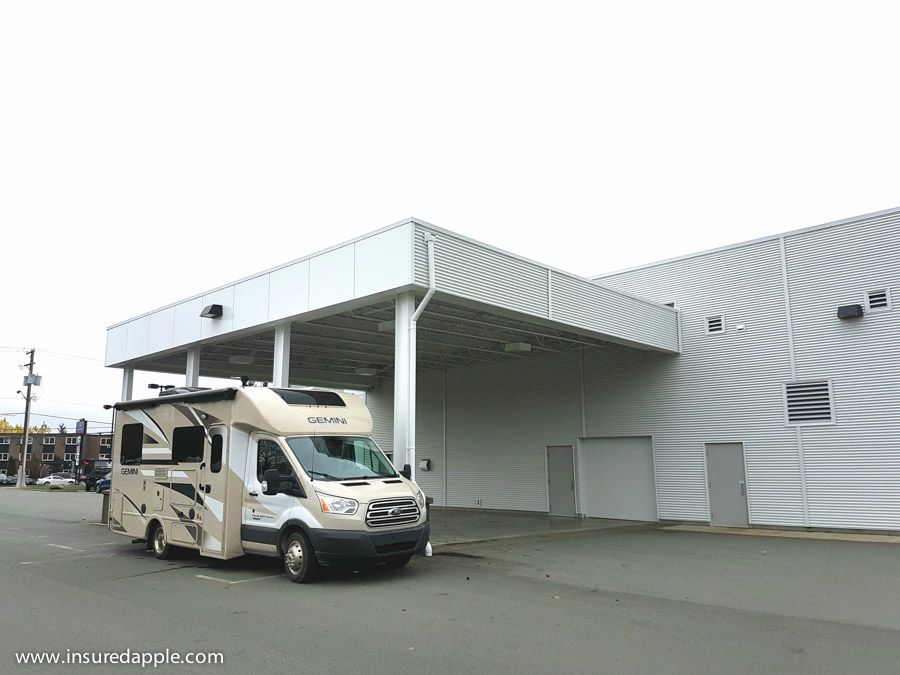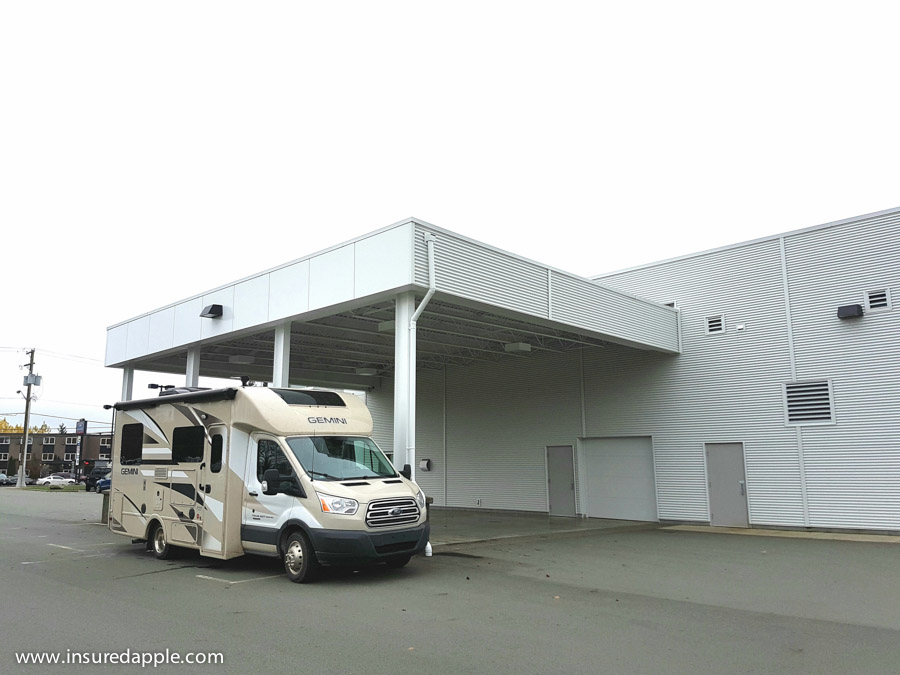 Waiting for Parts (and wet surprise)
We spent the night sleeping in a parking lot in Port Alberni. This morning Ford called and confirmed service with the Van Isle Ford dealership. Magically the windshield wipers worked this morning, which was a pleasant surprise. It's much less stressful driving with windshield wipers.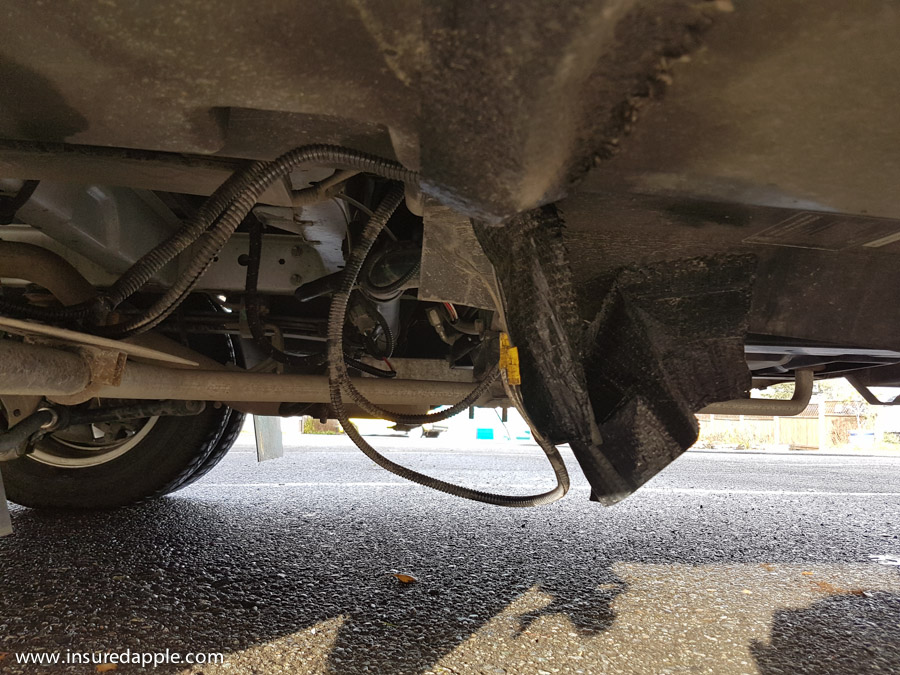 It looks like another one of these patches is coming off. This happened before in a different place. It seems like Thor uses these patches to hold up wiring.
After picking up our Thor Gemini 23 from Fraserway RV we headed out to Vancouver Island. After driving more than 1,300 km on our way to Tofino, in the rain, the windshield wipers stopped working and the "low beam fault warning" message came back. We called Fraserway RV, which essentially told us they will not help us. They were working with Cam Clark Ford in Airdrie when we dropped off our Thor Gemini 23 on Sep 26, and apparently, the part that we need was back ordered. We found out that the part is not back ordered and getting it shipped out from Ontario will take 3 days.
We called Ford Roadside Assitance for help as well, they offered to tow our Thor Gemini 23 to PortAlberni, but told us:
we need to find out own transportation from Tofino to Port Alberni (~123 km)
we will need to stay in the RV while it is at the dealership waiting to get serviced
no expenses will be covered
no rental car will be provided
We couldn't afford the $350 to rent a car for 1 day to drive from Tofino to Port Alberni and risked the drive without windshield wipers, headlights, horn, and signal lights. Once Fraserway RV made the sale, service dropped off. Ford seems to care little that we're having all these issues with this brand new Ford Transit 35oHD.
The next few days will be interesting.
Picked Up From Fraserway RV
We dropped off our Thor Gemini 23 on Monday and I just picked it up a few hours ago. The three major pieces that Fraserway RV completed are the replacement of the faulty batteries, tankless water heater fix, and installation of a 2000 watt inverter. I will make sure to provide an update after our next trip, which should be this week.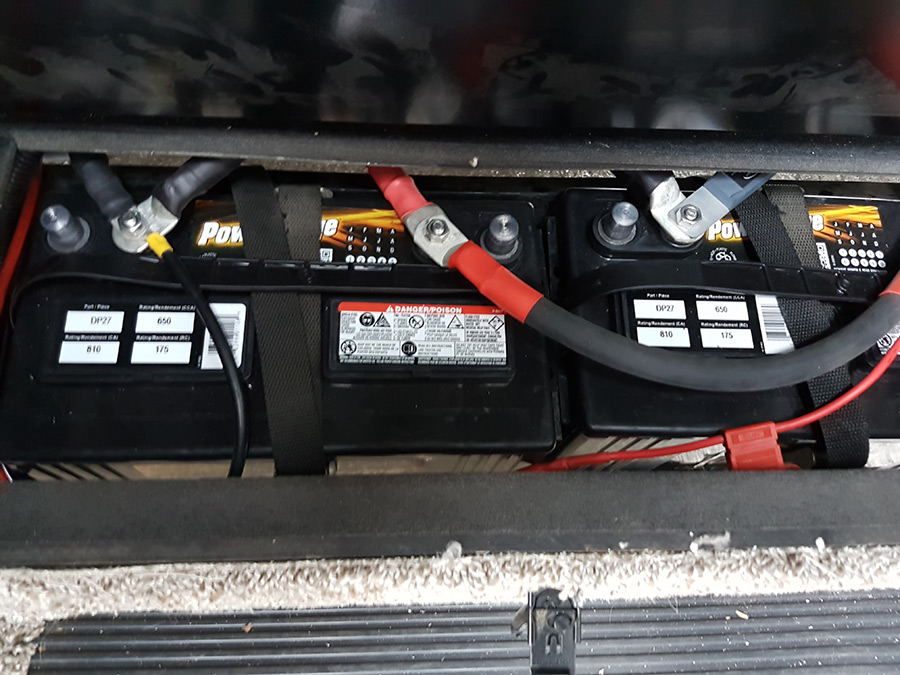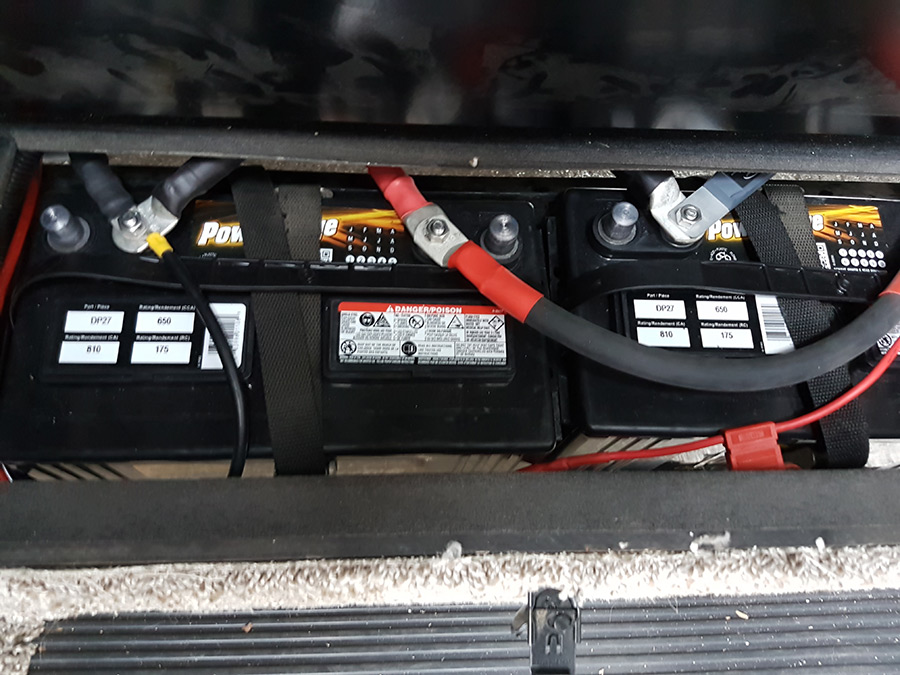 The Thor Gemini is packed and ready for the weekend, all that is left to do is to get winter tires put on. Surprise surprise, the slide-out will not retract. It doesn't move, it doesn't make a sound, it's dead. I reset the controller unit behind the water tanks, but that didn't resolve the issue. Now we are waiting for a call from Fraserway RV with what to do next.
The technician I spoke with said that the issue could be caused by freezing rain. If that is the case then Fraserway RV knowingly sold us the Thor Gemini 23 knowing that it will not meet out needs, because we explicitly stated that we want to use the RV year round and work from it.
11:40 AM – Scott, the general manager from Fraserway RV returns my call. He recommended that technician would swing by to have a look at the unit. I explained him that I tried to reset the controller.
12:15 PM – Technicians from Fraserway RV arrived as promised. Very fast and Al is always very helpful. Magically the slide-out worked without them doing anything.
2:20 PM – Got back from our appointment to get winter tires on the Thor Gemini 23, put the drawer back in, and the slide out stopped working. Called Fraserway RV, they said that we won't get the unit back this weekend if we bring it in. What a nightmare!
3:06 PM – Fraserway RV called back. They are picking up the RV. I guess our weekend plans have been cancelled.
3:30 PM – Fraserway RV came by and were able to fix the issue. We're hoping it won't happen to us again. Apparently the wiring on the controller were lose and came off.
Electrical & Slide-Out Issues
We woke up to an array of issues. First, we found out that the windshield wiper stopped working again, then we found out that the slide-out wouldn't come in anymore. Based on the advice of Fraserway RV, we drove 40km with the slide-out extended to the nearest mechanic with experience.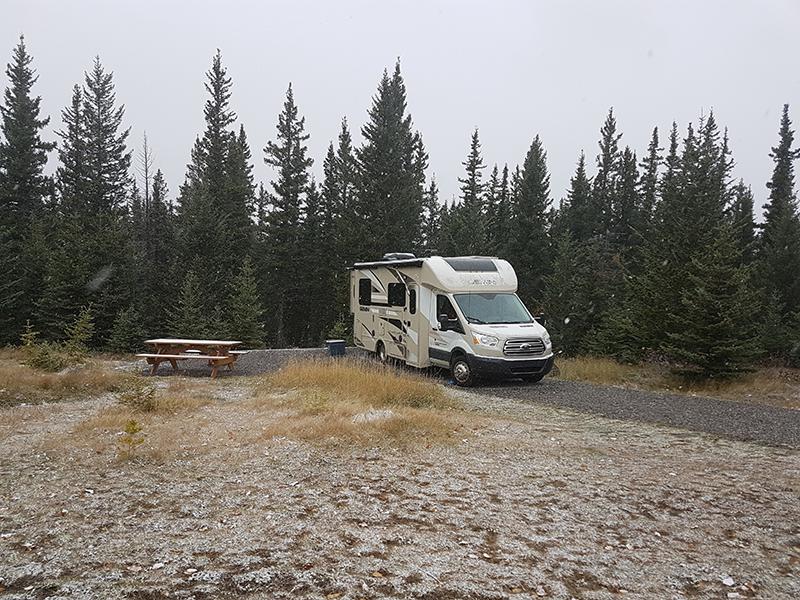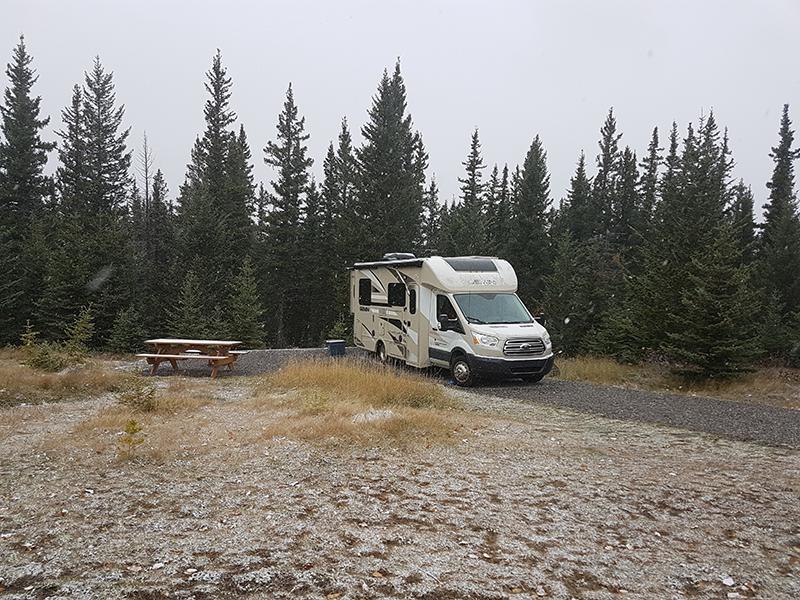 Fraserway RV connected us with Standish Towing in Banff, AB. We have nothing by good things to say about their service. After 2-3 hours of working through the slide-out electrical, starting at the batteries… we made it to the control unit. The control unit is hidden behind the water tanks under the rear couch. After resetting the controller, the slide-out worked again.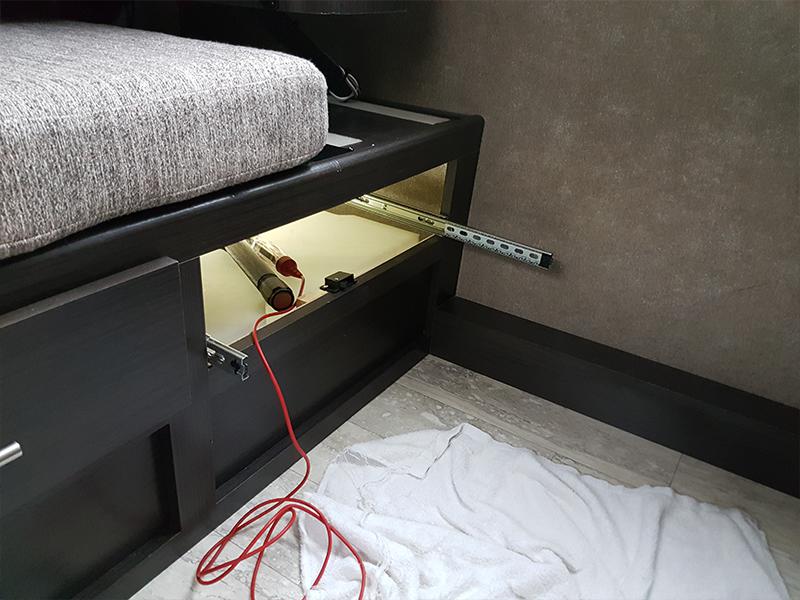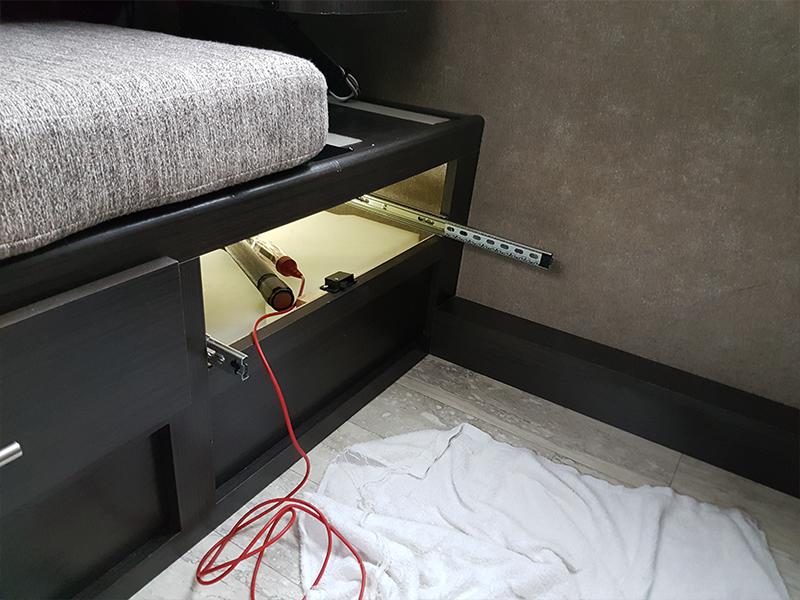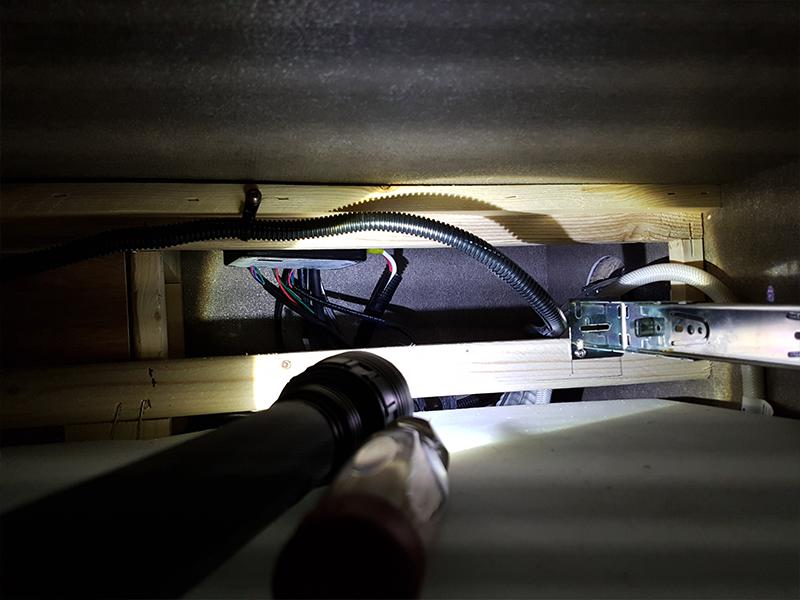 After resolving the issue with the slide-out we spent another 2-3 hours at Cam Clark Ford in Canmore, AB. Also amazing service. The diagnosis is, we need a new ABS module. Something we let Fraserway RV know as they were already looking at the issue.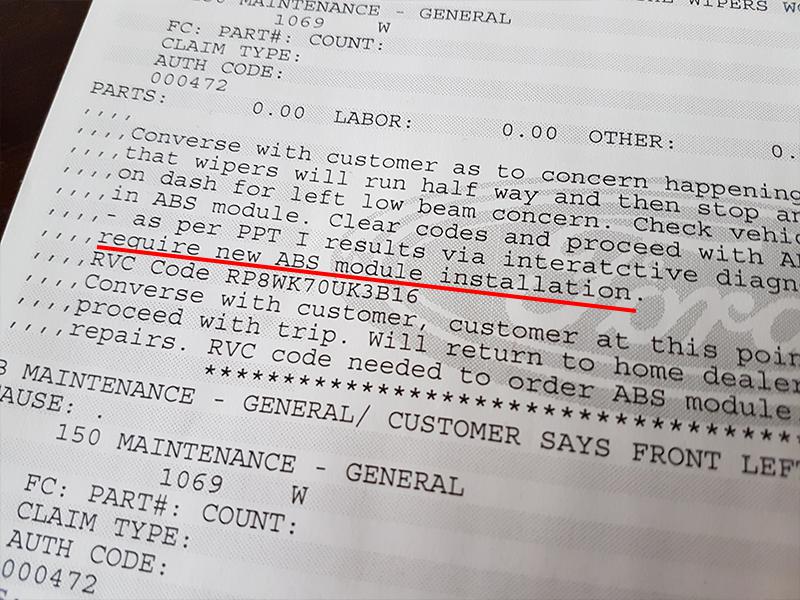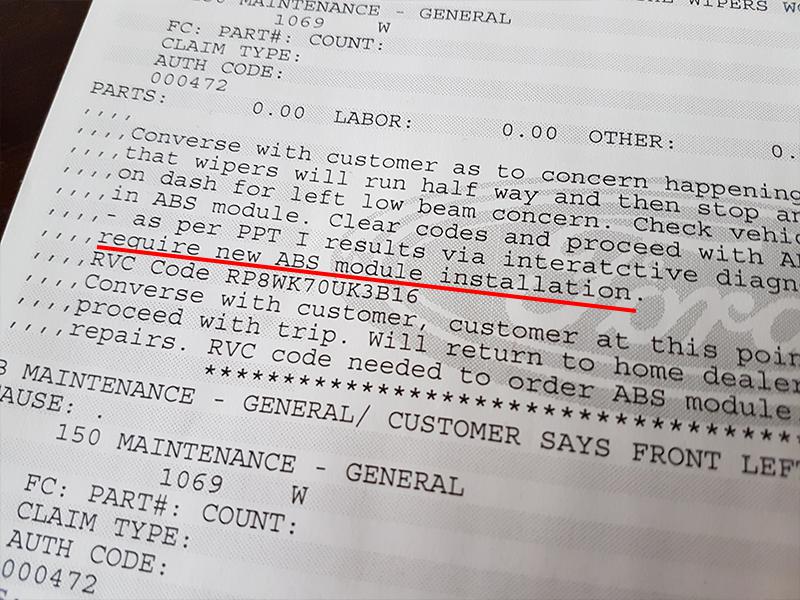 Back from Warranty Service
We picked up our Thor Gemini 23, but were surprised to find out that the most important things were not done.
Not fixed:
Electrical Issue (intermittent windshield wiper problem) – This is the update we got: Locklund called Fraserway from Cam Clark Ford stating that the unit needs a Body Control Module. Cam Clark Ford will call when part arrives.
Hot Water (no hot water) – Requires a part. Will let us know when the part is ready
Inverter – Not installed. Will be installed when unit is back next.
Dropped Off For Warranty Items
We showed up to drop off our Gemini 23 at Fraserway at 7 PM as confirmed via email from Fraserway, to find out that they close at 7 PM. Thankfully I arrived a bit earlier and a sales manager did the walk-through with me. A strange electrical problem seems to have developed, causing a "low beam bulb fault" warning to pop up. Fraserway added this item to the warranty list but told us they will need to coordinate with Cam Clark Ford in Airdrie.