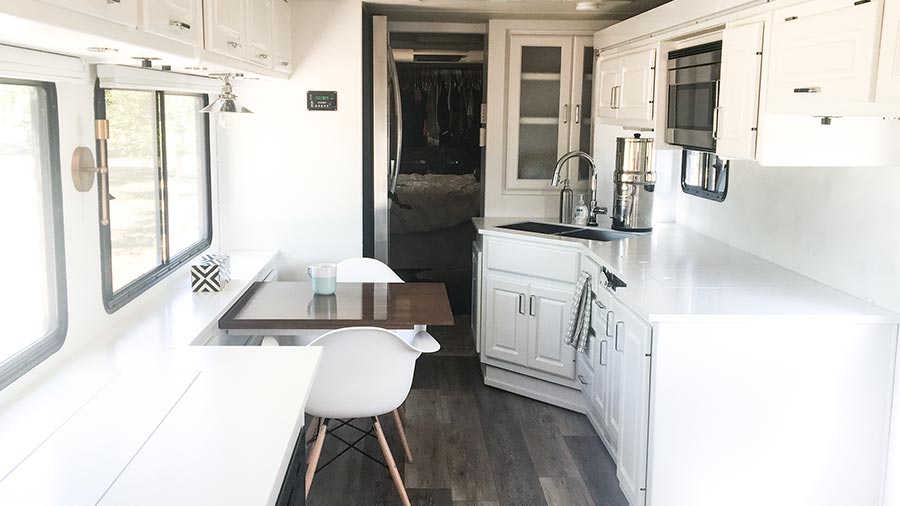 The final stages of moving into our class A motorhome. The RV renovation is nearing to a close and it's just about time to hit the road! How we're wrapping things up, packing things in, and getting rid of even MORE stuff so everything will fit.
When we embarked on this adventure, we didn't know what we were getting ourselves into. Neither of us thought renovating an RV would be difficult. Turns out, it is. But, we made it through the toughest parts, trying to enjoy it while it lasted without being too serious about it all, but are thrilled to be on the other side and ready to actually enjoy our RV life!
We brought the camera along with us as we neared the end of the project, so that we could share the final move-in process with you.
Here we go!