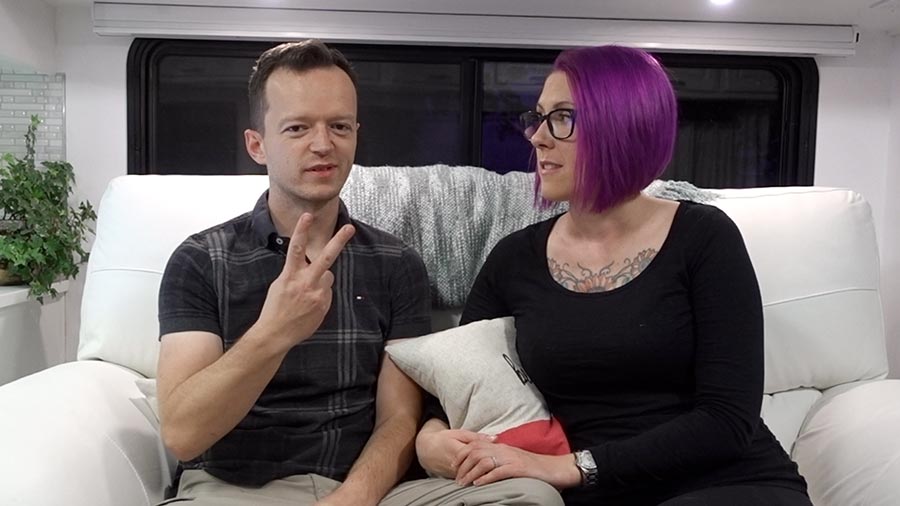 This blog post is the second installment in our series dedicated to introducing you to the various work-from-the-road possibilities that'll make your explorking life a reality. This series showcases one job at a time, provide you with a background, highlight various skills required, the average salary, and some tips to get you started.
We've also covered Virtual Assistant in this blog series.
Perhaps becoming a Graphic Designer excites you but you don't know what they do, how much they get paid, the tools they use, or where to get a job that'll allow you to work from the road?
We've got you covered. Let's dig in.
Millions of businesses are competing for the business of consumers and other businesses, requiring a relentless marketing strategy, and an online presence that can capture the attention of potential customers. This never-ending hunger applies to businesses of all sizes, from mega companies to small businesses.
Depending on their size, companies may have an in-house graphic designer to a team of them all working at designing imagery, websites, handouts, and more. Or, they may outsource their design work… and this is where you come in!
We have worked in companies that have both in-house graphic designers and use external designers for special projects or when their in-house team is too busy to hit required due dates.
Graphic designers are always busy, creating new banners for online ads, micro websites to showcase new products, updating graphics that have become out-dated, optimizing images to decrease the time it takes for a website to load, and are getting files ready for print.
As a graphic designer, as with many other jobs that are a great fit for explorking, you can either work for one company exclusively or have various clients. The number of clients and the type of work you do will depend on what you're interested in – and what the demand is. Some graphic designers love working on different things, while others like working on a particular thing.
Each business will have different requirements and responsibilities, but there is an overarching template that all designing jobs will roughly follow.
For Healthful Pursuit, we've found that it's best to hire different people for different types of design work. We found someone who is very good at creating beautiful e-books, while we work with another designer who creates eye-catching marketing material.
When the project starts, we send the designer a campaign brief that outlines what we want them to create, our design ideas and the content we'd like to include in the material, and they come back to us with multiple options for the same project, so we can pick and choose our favorites. If an item needs to be tweaked a little bit, there may be some back and forth, otherwise it's pretty smooth sailing!
Here are some things graphic designers may be tasked with:
Creating banner ads in different sizes
Designing navigation buttons for websites
Preparing files for printing
Coming up with logo concepts
Reducing the file sizes of images
As a Graphic Designer, it isn't uncommon to have to re-do designs based on the feedback from the customer, sometimes multiple times especially if your working relationship is new and you haven't quite found your sweet spot just yet. All you can do is be patient and understanding during the adjustment period and know that once you've worked on a couple of projects with the client it becomes quite effortless!
There are numerous places you can rely on to learn the skills necessary to become a Graphic Designer. You can look at full courses on Udemy such as Ultimate Photoshop Training: From Beginner to Pro or Graphic Design Bootcamp. Don't forget about YouTube, which has countless amazing video tutorials.
You'll most certainly need to get Adobe Photoshop, the industry standard software for graphic design. You may also end up using software like Adobe Illustrator and Adobe InDesign.
We will make getting started easy:
Get Adobe Photoshop here
Go to YouTube and follow tutorials; click here
Your technical skills will improve with each tutorial and job that you complete for clients. Keep at it, and you will become a good designer.
How much does a Graphic Designer get paid? Just like with other jobs, it's a tough question to answer. The pay will depend on the client and your experience.
We did some research and found some research that pointed to an average of $15 USD per hour for a junior designer, but that number is based on a full-time employment-type position. Charging $50 USD to $75 USD per hour is not unusual, all depending on your skill set.
How to find work as a Graphic Designer
Here are some ideas on how you can find design work:
Being a Graphic Designer can be a lot of fun because you get to be creative and help shape experiences. You will need to be patient and always work on getting new skills, from new Adobe Photoshop skills and techniques or learning how to draw if you're into that sort of thing!