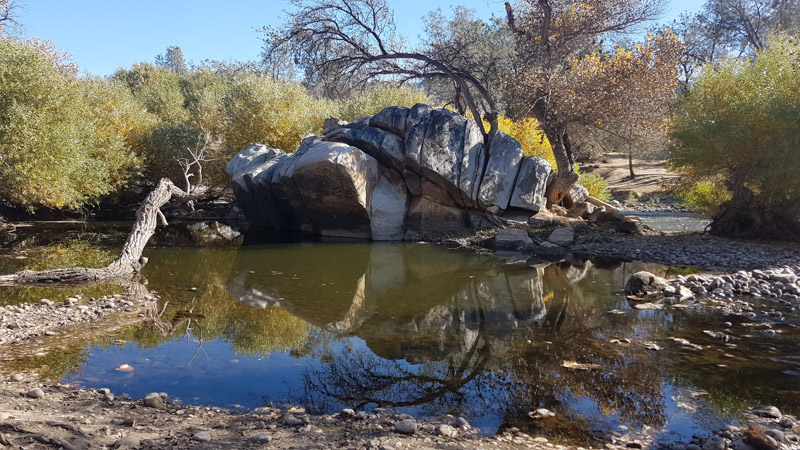 We spent a couple of days at the Keysville BLM near Lake Isabella (35.634299, -118.492629) in California, towards the end of November, before heading to Nevada. We disconnected our Jeep from Explorker2, our motorcoach when we arrive to do some recon work. After our adventurous drive to and from the Redinger Lake BLM site, we thought it would be best to avoid a similar experience.
There are two sides; we ended up on the Keysville Road side of the river. We feel like this BLM site is relatively busy. When we arrived, the two garbage bins were overflowing, surrounded by piles of garbage that people decided to just drop off beside the bins. The garbage bins were emptied a few days later.
There are quite a few areas that would be harder to get Explorker2 into, but if you have a smaller RV, then your selection of spots to set up camp will be bigger. If you have a snazy Prevost coach, you will be fine getting to the place we set up camp, but that's it. If you have a beasty Earthroamer or another type of expedition vehicle, you'll find some really awesome places here.
There is no fee, no power, water, or sewage hookups. We were also not able to find any water taps in nearby. Our four 160-watt solar panels kept us charged throughout the day, and our 7,500-watt Onan generator covered the rest.
The river was close by, just a short walk from our RV, but there were a couple of people. Nobody had a clear answer as to a fire ban, we asked at the fire station in Lake Isabella and were told we should be fine having a campfire. This is also where you can get a fire permit. Unfortunately, the BLM website for California isn't that easy to understand if you're not from the area. Here is the link for the fire restrictions, you will want to look at the Central California District section. There was no map for the Central California District area, but we ended up finding a fire restriction notice.
Would we go back? Unfortunately, no. There were a few questionable characters that didn't make us feel overly safe, including a knock on our door in the middle of the night from a gentlemen looking for a rope, who then got upset that we didn't open the door for him, who also asked us if we smoke weed.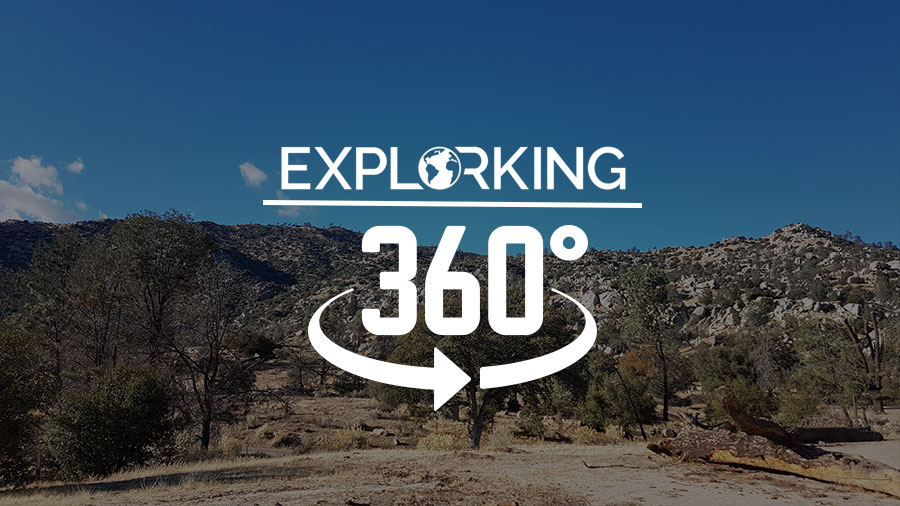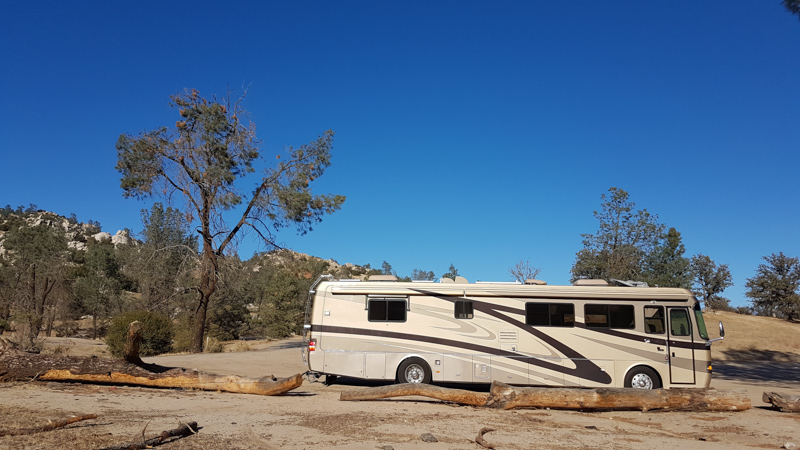 We even had our own backyard, which was quite nice.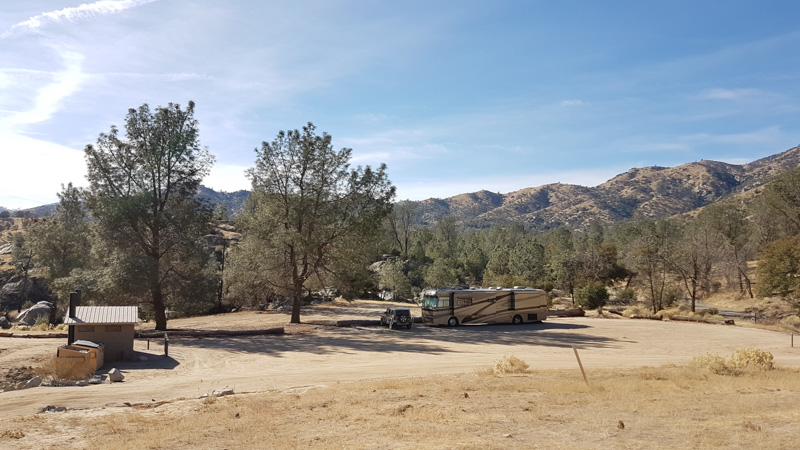 This is the main parking lot we set up in.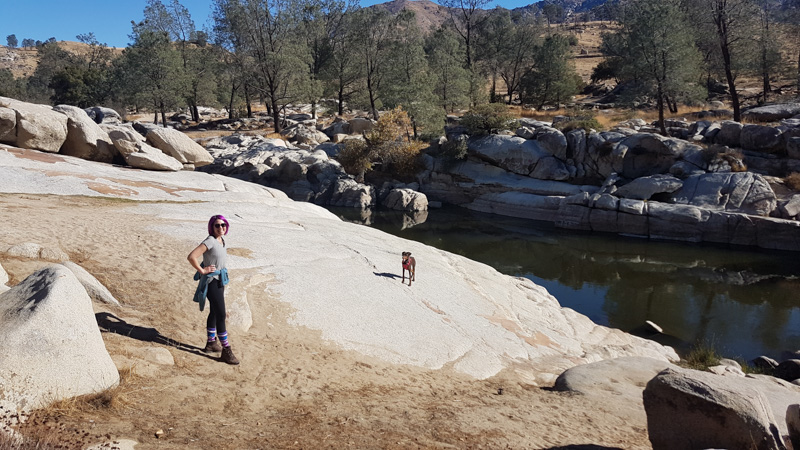 Leanne and Coconut were fearlessly leading our exploration of the area.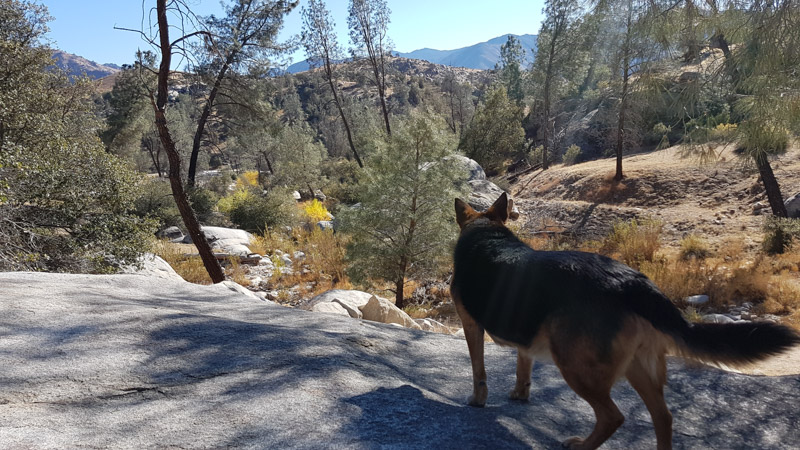 Lexy loved explorking the area around Explorker2, and there is a lot to explore.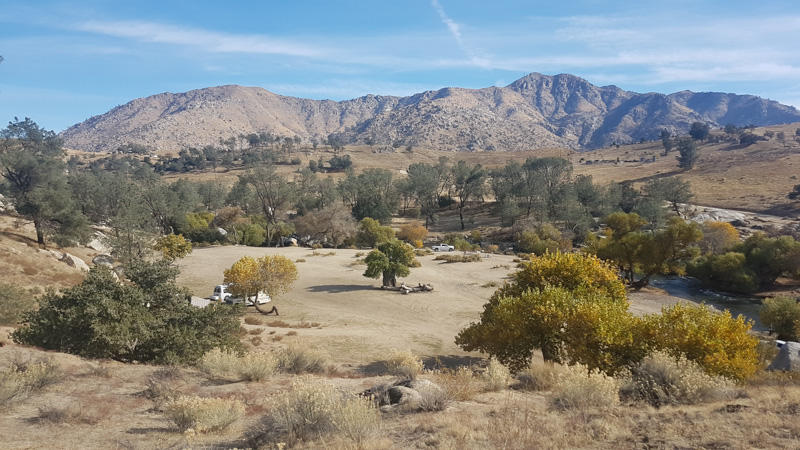 We set up in the main parking lot, but this is the lower section that had some nice spots.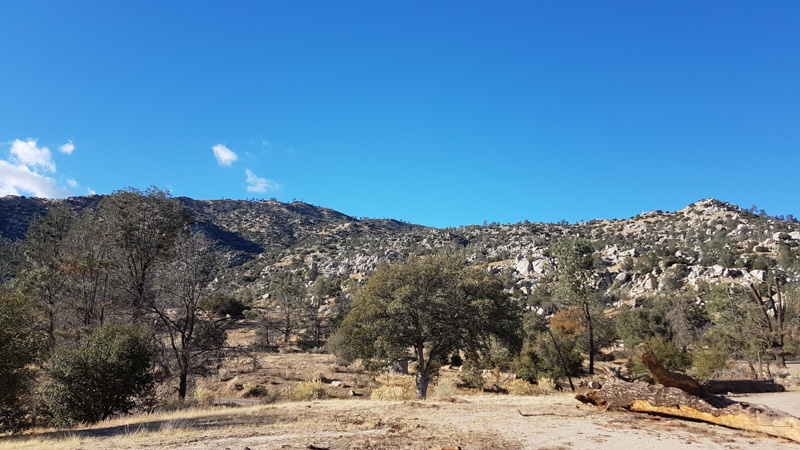 This is a shot standing behind our RV while we were enjoying the scenery.