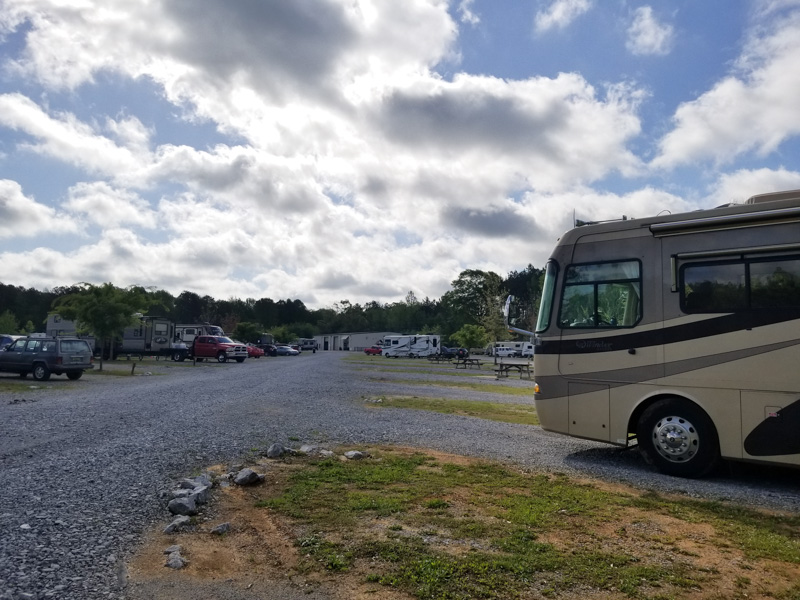 We stayed here on our way to Dagmar State Wildlife Management Area Camping. We found the campground through Passport America which we haven't been able to use for over 7 months since there are so many rules around usage that it makes the pass pretty unusable.
We chose Yellow Hammer RV Campground because it was close to a city, looked like it had decent internet, and was only a couple of hours away from where we were headed.
We called to book the site ahead of time, were given instructions on how to find our site, but when we got there, someone else was parked in it. Turned out, there were no other sites but a VERY small trailer site to backup into. It took us over 2 hours to figure out what site to take, unhook, backup, and get all setup. In the morning, we stopped by the office to tell them what had happened and they didn't offer to do anything about it. We ended up staying in the small trailer site with no hookups (because our rig couldn't fit that far back into the site), yet paid for the hookups.
In any case, it was a quiet place where we were able to get some work done before heading back into the woods for awhile.
We found a hiking trail thanks to AllTrails and headed up to Confederate Memorial Park to check it out. The walk was beautiful, and Coconut loved playing with all the pinecones!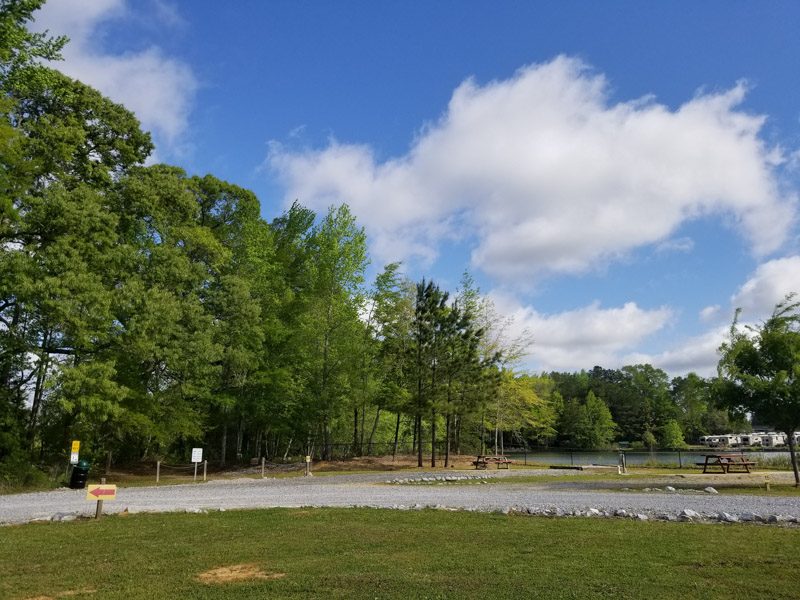 The spot we squeezed into.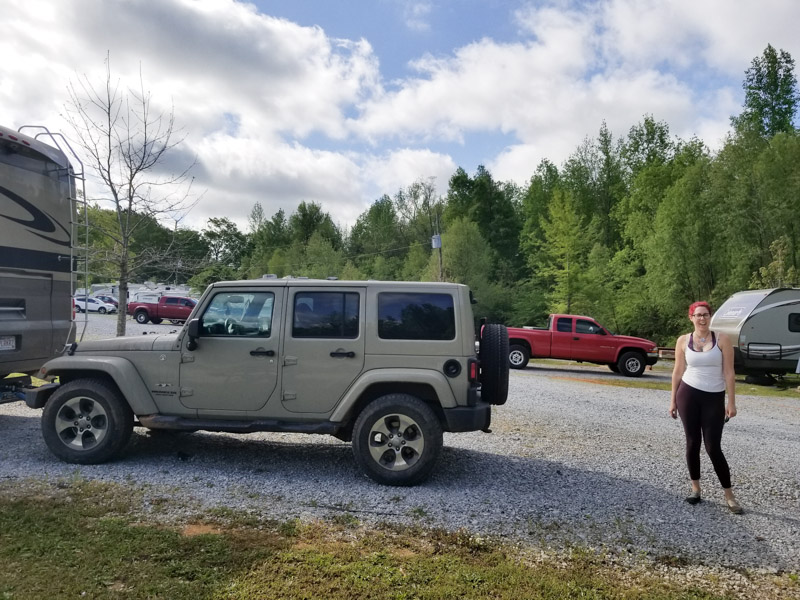 Ok, we're all filled up and ready to hit the road again!