We miss Destin like CRAZY. The ocean provides something that the woods, swamps, desserts, and mountains just… don't. Surprisingly, Florida has become our favorite state and we're missing her! I guess this is a good thing, and the whole reason we wanted to travel in the first place – to find new places we loved, and enjoy the heck out of them!
So, Dagmar Dispersed (34.8611183166504, -91.3118209838867) is a dispersed camping area outside of Brinkley Arkansas, just 1.5 hours outside of Memphis.
The drive through Arkansas was beautiful. When we got to Magmar, we realized the entire spot was a swamp and were a little bummed that this meant no canoeing. After driving about 10 minutes in, we found a good spot to park while we disconnected GoBe (our Jeep) and scouted ahead.
It took us about 20 minutes to find our spot (34.8844087,-91.3193082) – a perfect place right by a bridge with running water and lots of birds.
We planned to stay here until April 30, but after a couple of days of rain (it smells HORRIBLE when rain aggravates swamp sludge), we had enough of the swamp life.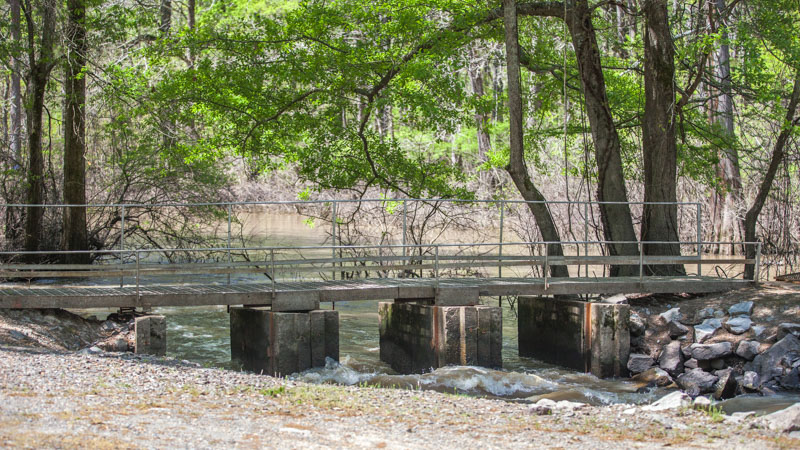 The bridge beside our home that made a wonderful water sound ALL the time. It was very lovely!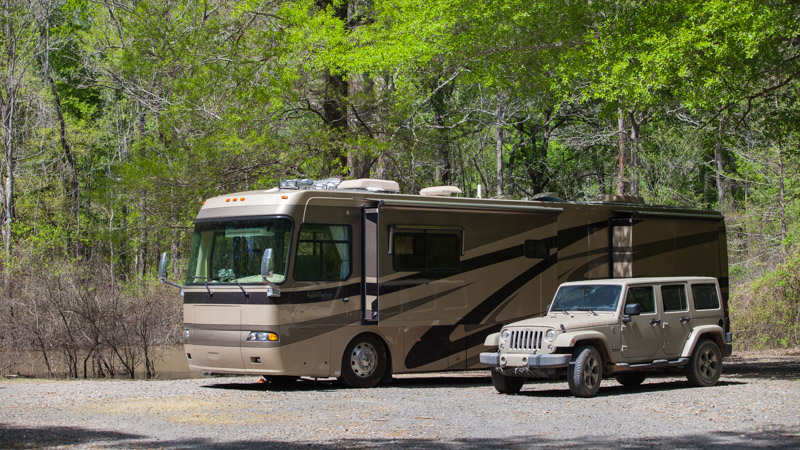 This is a picture of the small dog park. It is small, but it is fenced in and did the trick for us.
The road in was good, so long as you have patience and take your time. Kevin's got a lot of both, so we were able to get to the site without any issues!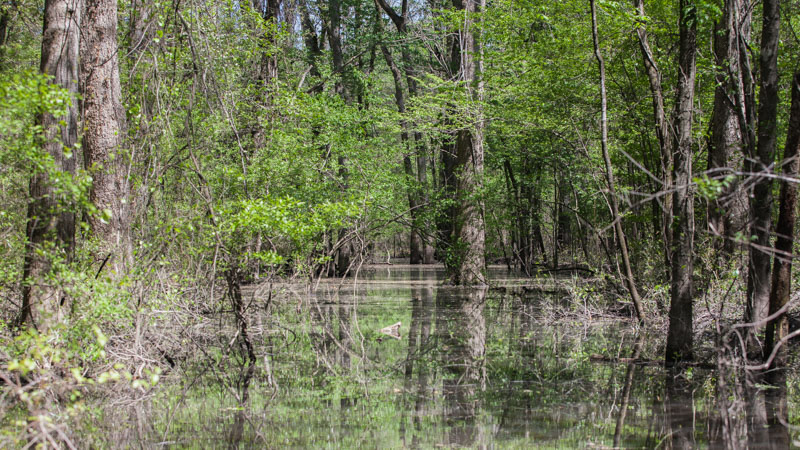 Swamp is beautiful and has a sereneness to it that's unlike anything else… but it sure doesn't smell nice!