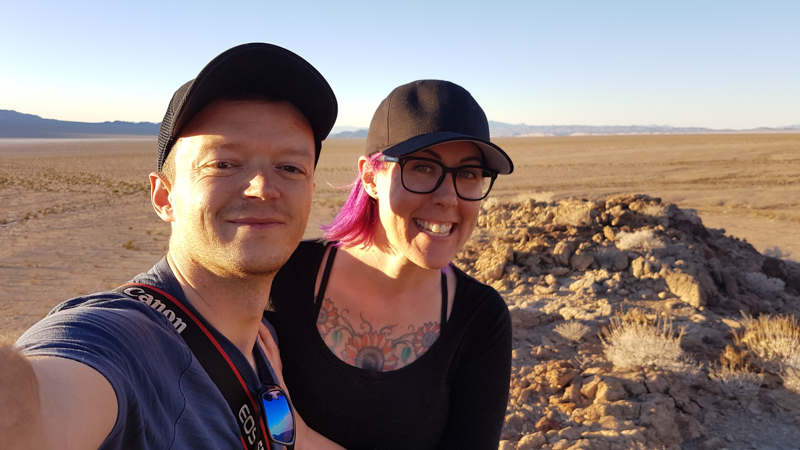 We spent an entire week parked on the dried out lake bed at the foot of the Silurian Hills near Baker, California. For now, this is our favorite BLM site. It was early December, and it wasn't too hot during the day, but got quite chilly at night. We also experienced a few days of strong winds. Before coming here we spent a night at the Isabella Lake RV Park, so we arrived with a full tank of fresh water and empty waste tanks.
If you want peace, quiet, a lot of space, beautify sunsets and sunsets, and like the desert, then you have to check out this site. It's free, there are no hook-ups, but we did have great reception and mobile data.
The nearby town, Baker, has probably seen better days. We looked for groceries but weren't able to find a grocery store. There are plenty of places to get diesel fuel, and we filled up our propane tank at the Shell.
Would we come back? Absolutely, we will be back!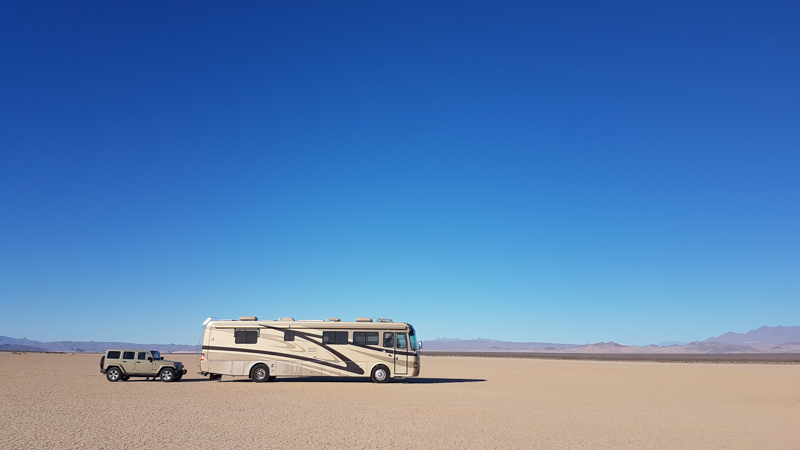 Explorker2 parked on the dried-out lake bed at the foot of the Silurian Hills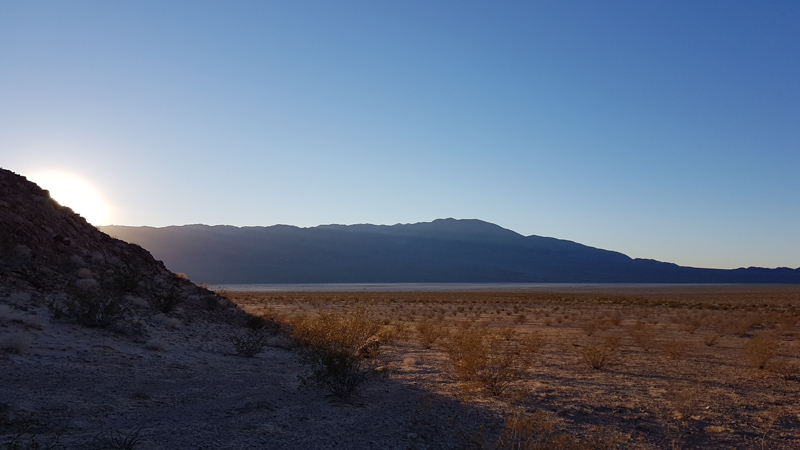 We walked a bit into the Silurian Hills, and this is one of the amazing views.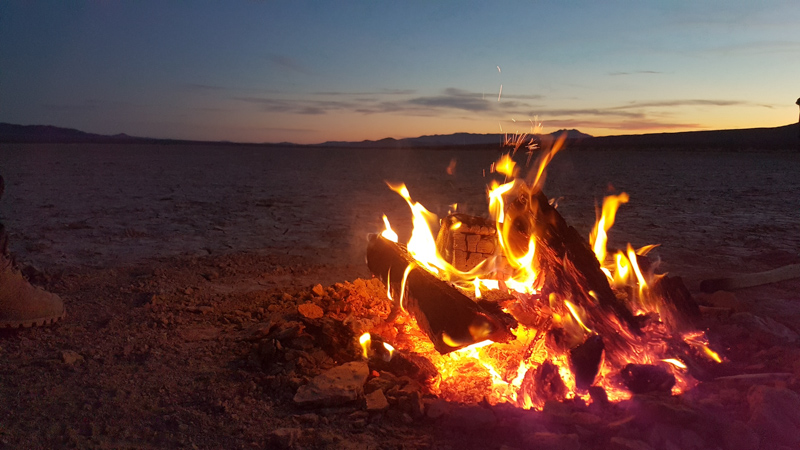 Our little campfire kept us warm a couple of nights during our stay.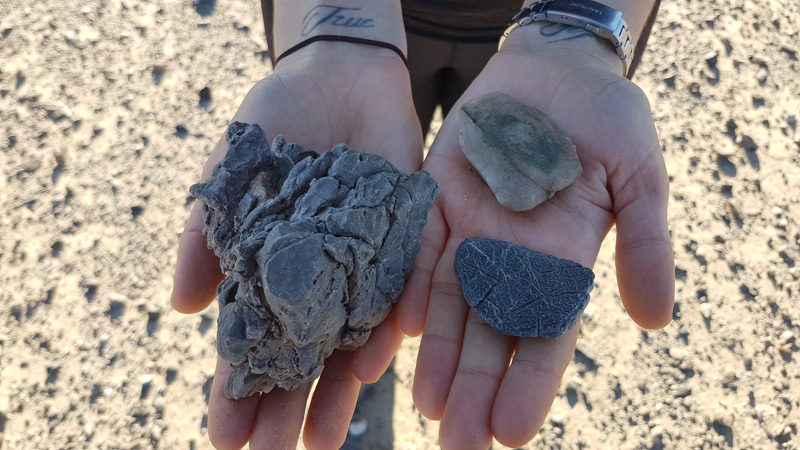 We thought the texture of the rocks were amazing, nothing we had seen before.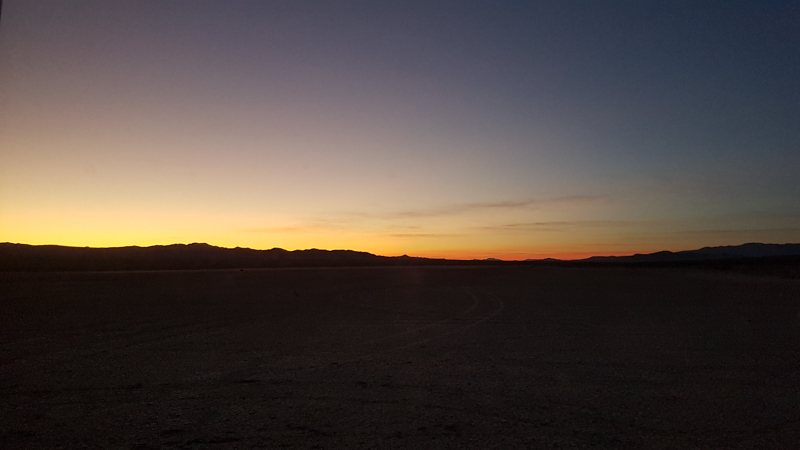 We spent hours admiring the sky and chatting by the fire.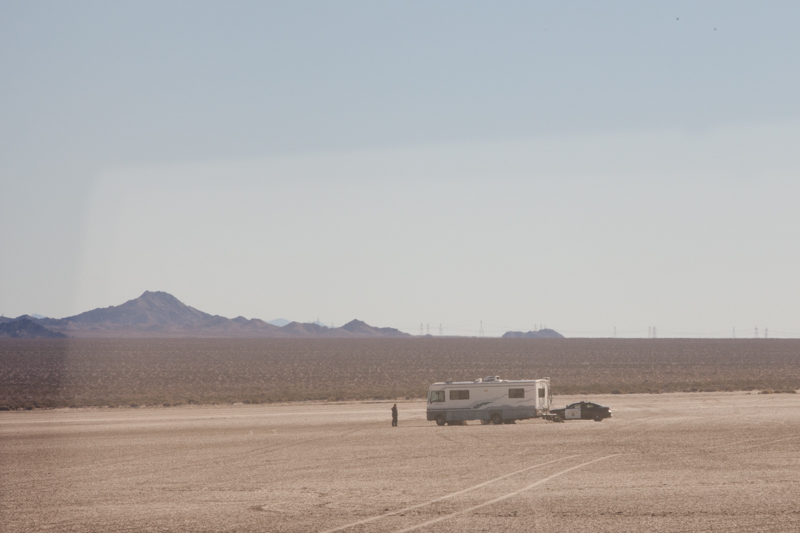 A very friendly and polite officer from the California Highway Patrol came by to check-in on an RV.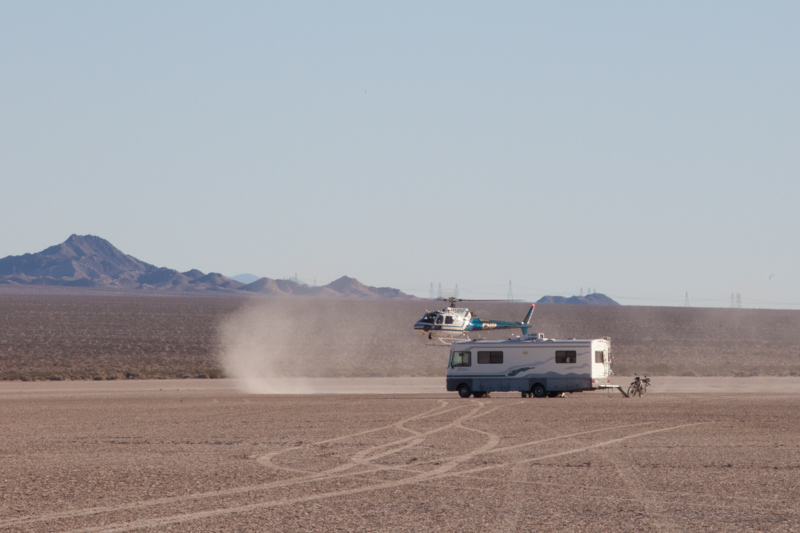 A helicopter that was sent out to look for the owner of the RV landed to make sure the owner was okay.