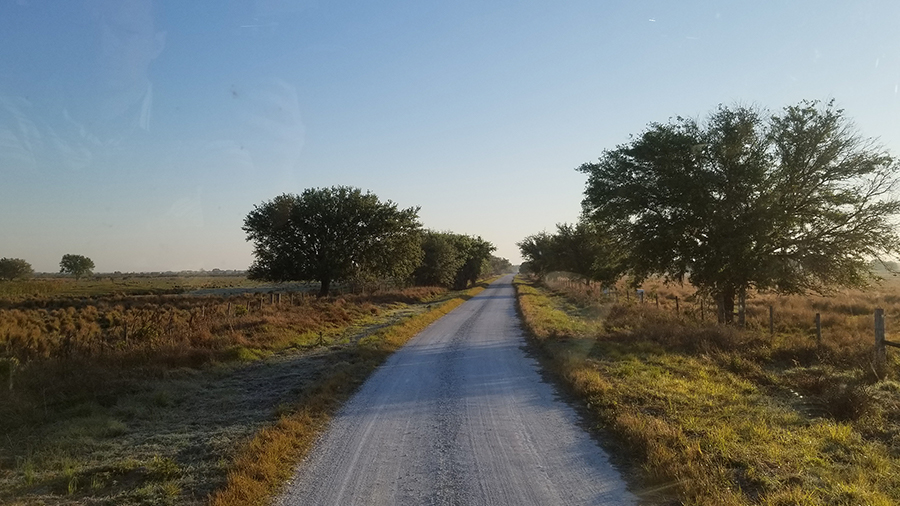 We were happy to leave Istokpoga boat ramp early in the morning and head down the road (about 15 minutes) to Hickory Hammock Campground (27.4478, -81.1771).
A permit is required to access the property (we hate planning aheads so this was difficult to coordinate). Once we applied for the permit with the South Florida Management System, we were provided with a lock code to gain access to the park.
Once through the gate, it's a couple of (beautiful) miles to the main campground area.
There were sites in the trees for tenting, accessible sites for all sorts of rigs, and the most perfect of sites out in the grassy area near the entrance. We chose the grassy spot with lots of sun for our solar panels to soak up.
The campground is quiet, peaceful, and plain wonderful. We saw an armadillo while sitting by the campfire, a woodpecker searching for a mate, and a bunch of different types of birds circling in the distance. We ended up getting two neighbors while we were parked here, but the space is so vast we didn't hear them at all.
During the first couple of days of us staying here, the temperature maintained around 25C (77F), but the last couple of days it rose to the  30C (86F). That's way, way to hot for us.
So sadly, we decided to escape North, ditching the rest of our South Florida free campground bookings.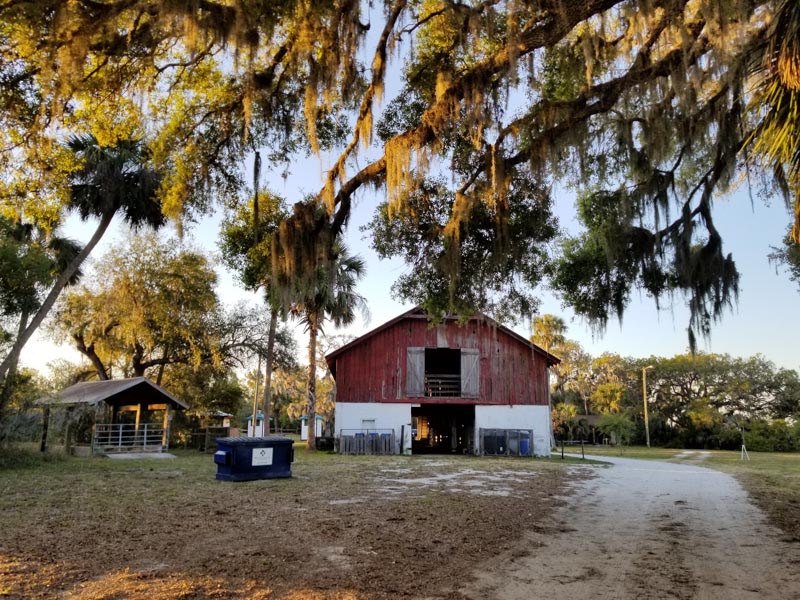 The barn just down the street.
Our setup was so lovely. Of all the places we've stayed so far, this was one of our favorites.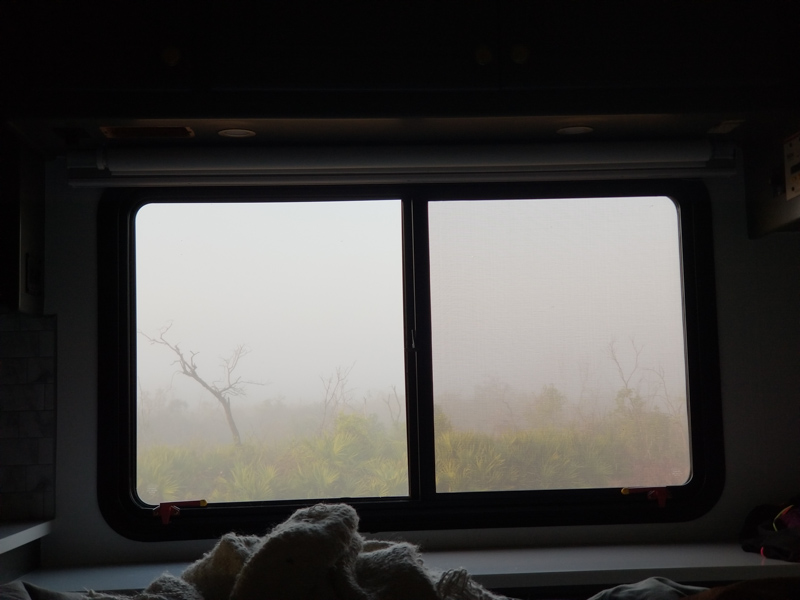 The mist we've experienced since arriving in Florida is just something else. There's something so magical about waking up to this every morning.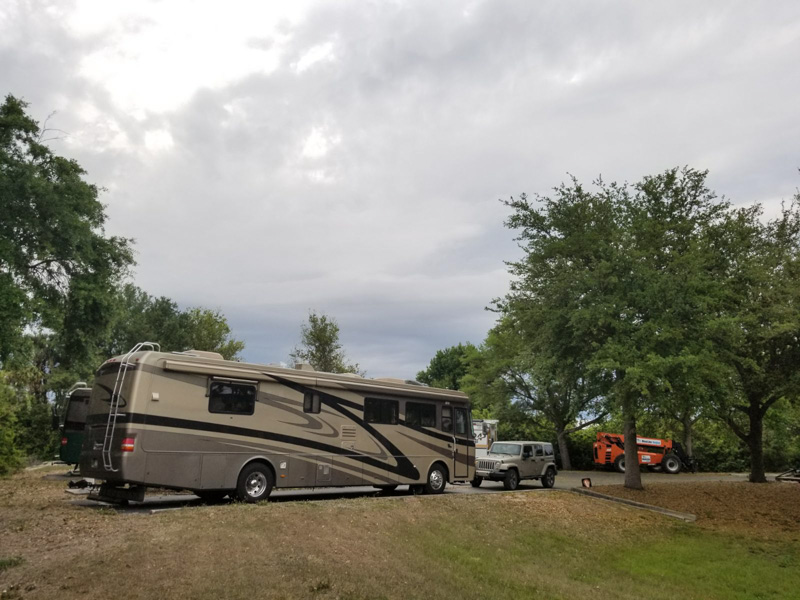 We made a pitstop in Orlando to get our generator fixed at Cummins Sales and Service as we headed north. The generator stopped randomly a couple of times and we figured we'd check on it instead of ignoring it. Turned out it was a belt issue, and had the air filter replaced, too.