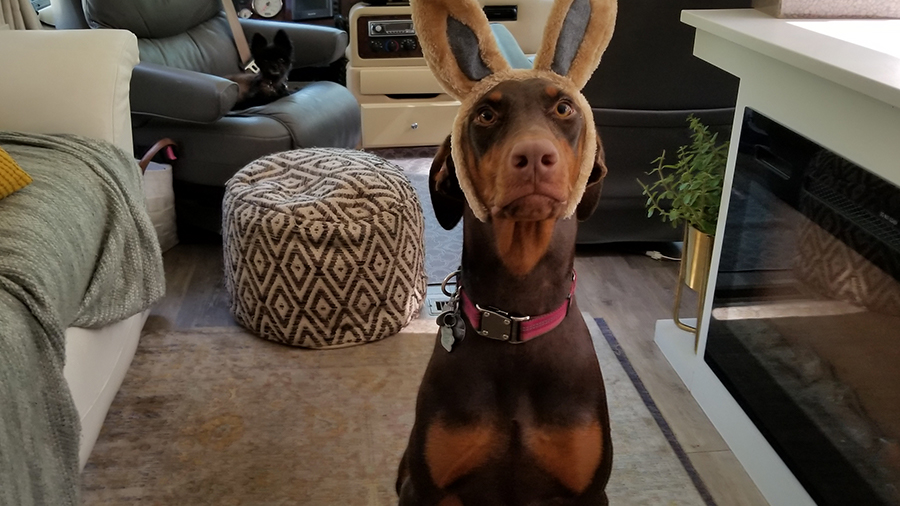 We stayed in a BLM for 14 days! Goal achieved. We haven't been able to stay in one place very long. Not sure why, it just never works out. It feels like we're always on the move, plans to go somewhere or do something so being able to stay at this free campsite near Lake City Florida was a dream come true. Cobb Hunt Camp (30.2456, -82.412) is 30 minutes from Lake City Florida, a cute little place with the best gluten-free pizza we've ever had.
Cobb Hunt Camp was totally, completely unplanned. We had intended to stay at Sellers Lake a lot longer, then head over to Tallahassee, then to Destin Florida, but our plans were switched around when we were asked to leave. So, we found Cobb Hunt Camp, set up, and quickly fell in love. Plus, we got to spend Easter here, which is why the picture of Coconut with bunny ears on. We snapped a picture of Lexy, too, but she asked not to embarrass her any further so we'll keep this one to ourselves.
The cell signal wasn't the best here, but that didn't stop us from enjoying ourselves. We slept a lot, sat around the fire, hiked a bunch, and went out on the water in our new Origami Boat (called MyCanoe).
Mistake: taking Coconut with us for our maiden voyage. She flipped the boat in alligator-infested waters, I (Leanne) lost my favorite sweater, a shoe, and have a couple of bruises from a terrified dog flailing in the water. We were sure Coconut would never want to be around water again but thankfully, the day after the flip she ran right back into the lake. So, it couldn't have been that traumatic on her.
Our site was a perfect balance of forest, clearing, sun, and shade. The forest felt alive – there were birds, snakes, little critters at night (ugh… tics, too), all the things. We slept well, the air was fresh, it was quiet… really one of our favorite places.
Would we recommend checking this place out? If you love being in nature, but close enough to town to get essentials, if you have a canoe, or love being on the water, then this place is definitely worth a visit! We'd come back.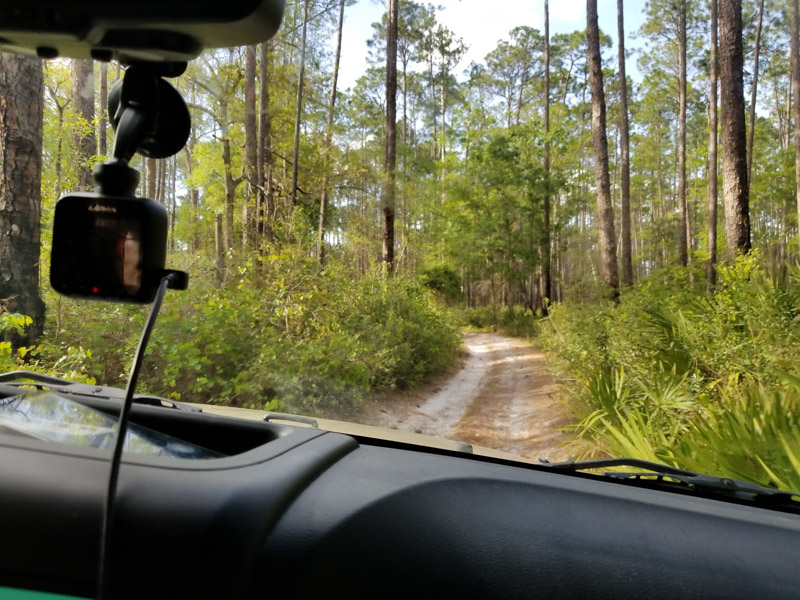 The dogs loved all the space, the sun, the smells, and there were many MUDDY roads that GoBe thoroughly enjoyed. I think he still has a bunch of mud behind his flaps 😉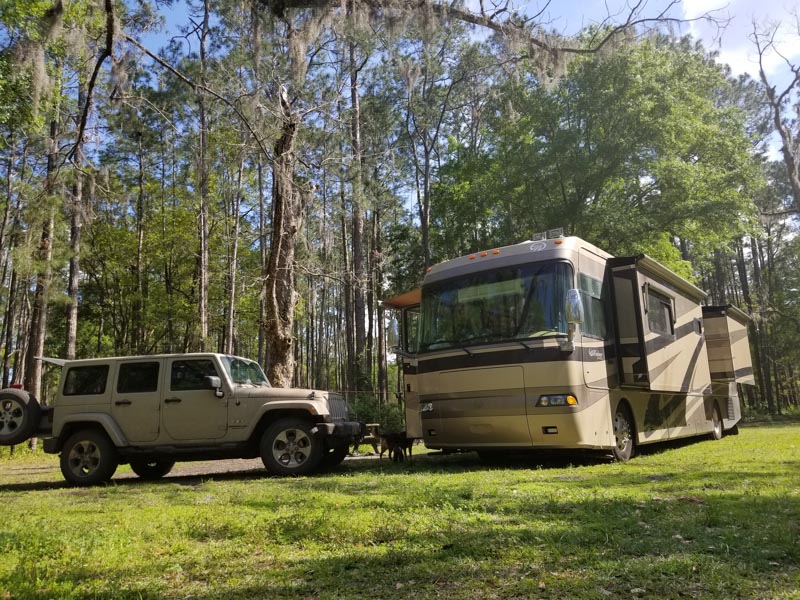 Our full setup, complete with dogs roaming wild.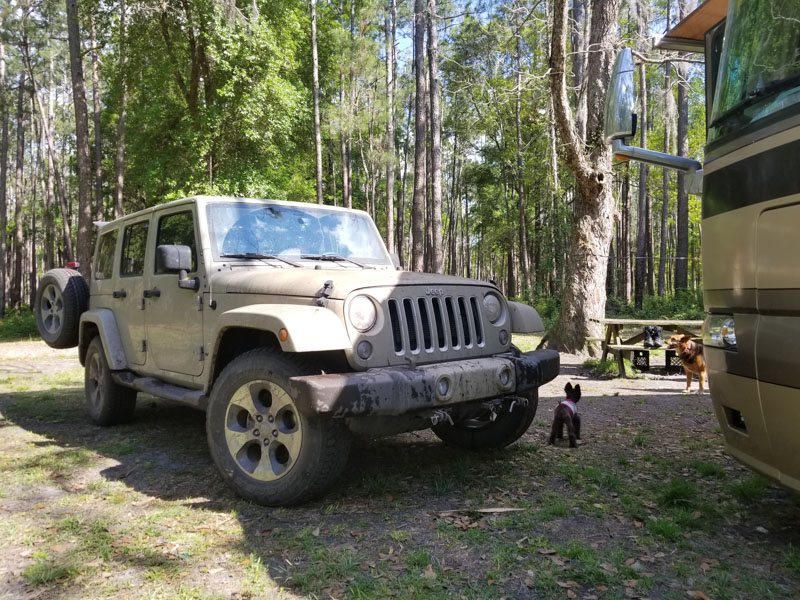 GoBe happy as can be, covered in mud.