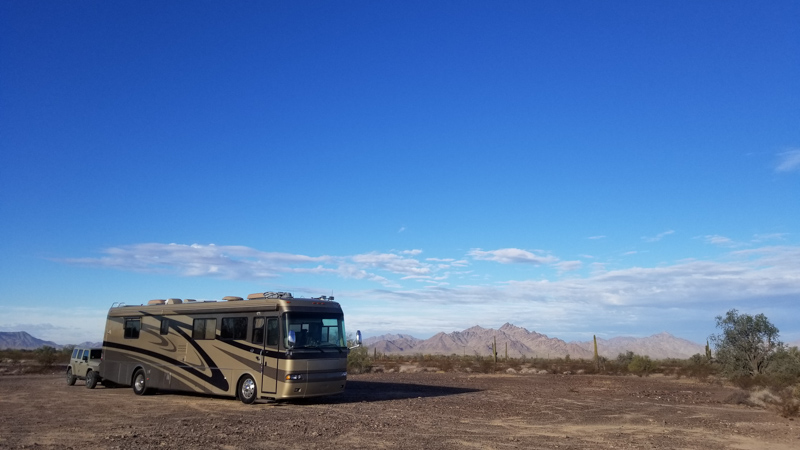 We extended our stay in Las Vegas because we planned to fly to New York for a TV appearance; Leanne on the Live with Kelly and Ryan. Unfortunately, Leanne got struck with immobilizing neck pain, and we had to cancel the New York trip last-minute. Needless to say, both of us were itching to get back on the road and leave the city noises behind.
This BLM near Quartzsite Arizona was our first stop after leaving Oasis RV Resort in Las Vegas, and it was amazing. We stayed for 2 nights on our way to Dallas. We were worried that this spot would also be packed with RVs after seeing all the RVs around Quartzsite. Thankfully this wasn't the case and Kofa View was a quiet spot.
Would we come back? No question about it. There isn't much hiking, so we probably wouldn't stay for a very long time, but it was a great spot.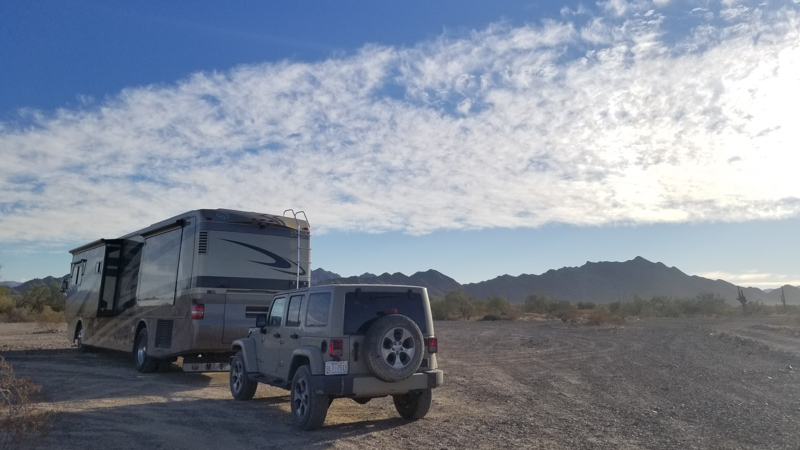 We took the first spot that we found because Leanne's neck was hurting quite a bit. There may be more great spots further in.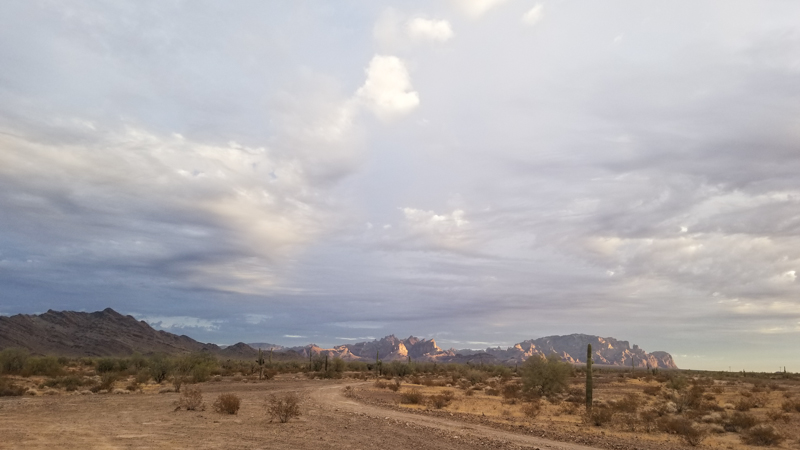 The view was incredible, especially when the sun is setting. The pictures don't do it justice.