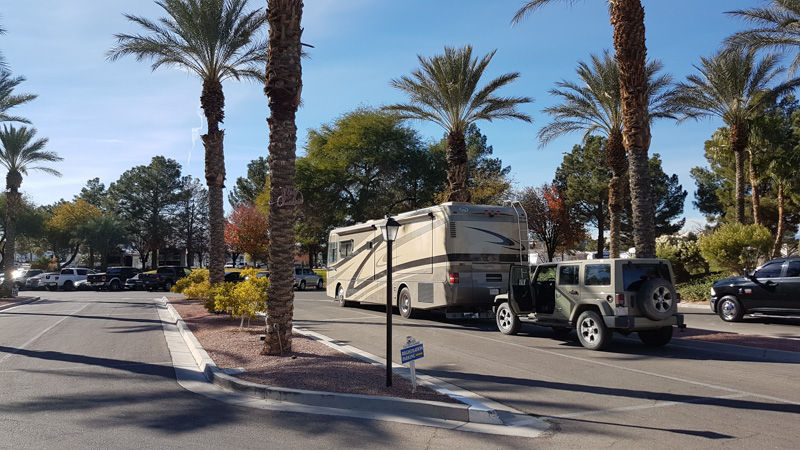 Most of the time we prefer to set up on BLM land or in a national or state park, but we needed to be in one place for a few weeks and ended up booking a spot at the
Oasis RV Resort
in Las Vegas. We were here for Christmas and New Years.
The park is big with over 1,000 sites. Most of the site are pull-through sites, but there are also some back-in sites. There are several large parking spots after entering the park where people can park and go check-in at the office. This is also where we disconnected the Jeep from Explorker2.
The staff at check-in was very friendly, and the same can be said for the security guards at the entrance. We felt that the security guards at the gate are only for show. Unfortunately, we encountered a woman at the dog park, which is just outside of the main gate, who didn't want her dog playing with Lexy and Coconut, and ended up threatening to shoot us. We called the police and let security know, but they didn't care much and let the woman back in the RV park without getting ID. When the police arrived, they couldn't find the woman in the park. So, don't let the security fool you; keep your eyes open and be aware of your surroundings.
There are two pools; one is an adult-only pool that also has a hot tub beside it. We spent a few evenings in the hot tub. Something in the water bleached Leanne's bathing suit, so make sure you don't wear your nice bathing suit.
The internet was good for the first day, after that it was unusable. The connection to the wifi router was good, but according to the office, there are just too many people trying to use the internet. We were tethered to our phones for internet connectivity.
We ended up finding two great dog parks where Coconut got to play with puppy friends (Barkin' Basin Dog Park and Sunset Dog Park). Lexy, Coconut, and Pebbles also spent a few days at Camp Bow Wow. Other than you have to pay for your dog to get affection, we thought it was a good place for our girls.
Would we come back? Probably, but we wouldn't stay here as long as we did. It's very expensive and pretty bland. We would much rather spend time in Pahrump.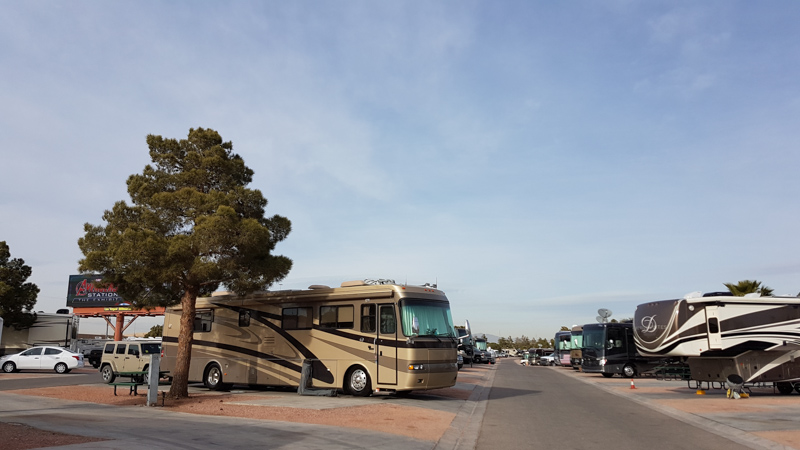 Explorker2 setup at Oasis RV Park in Las Vegas, spot #155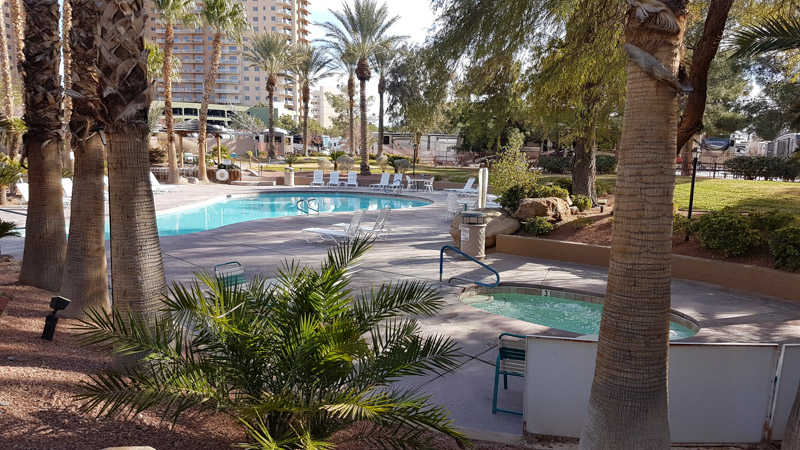 This is the adults-only pool and hot tub. The pool was a bit too cold for us, so we stuck to the hot tub.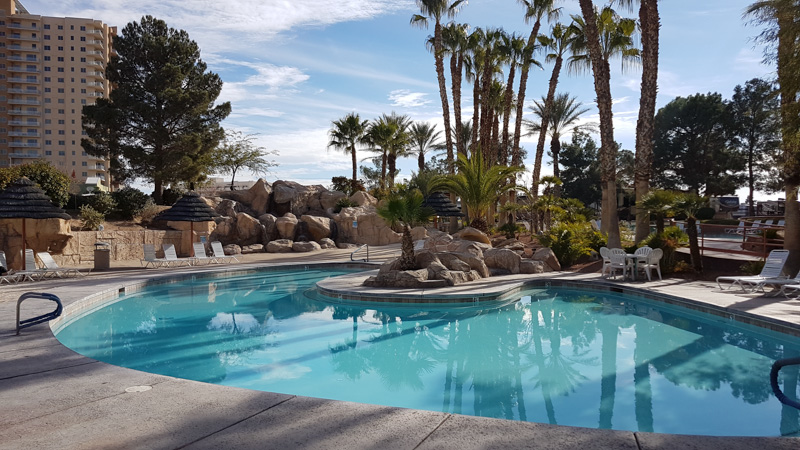 The family pool looked really great, but it was too cold outside for anyone to use the pool.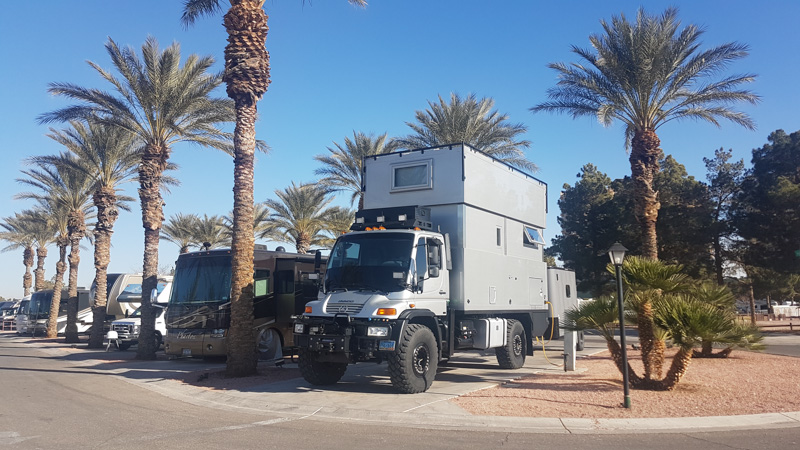 This beauty caught our eye right away, and we couldn't help ourselves and knock on the door. The owner was amazing and we got to peek inside. Explorker3 could be a Global Expedition Vehicle… only time will tell.
We also came across this elegant Marathon Coach. These coaches look amazing, they really do!