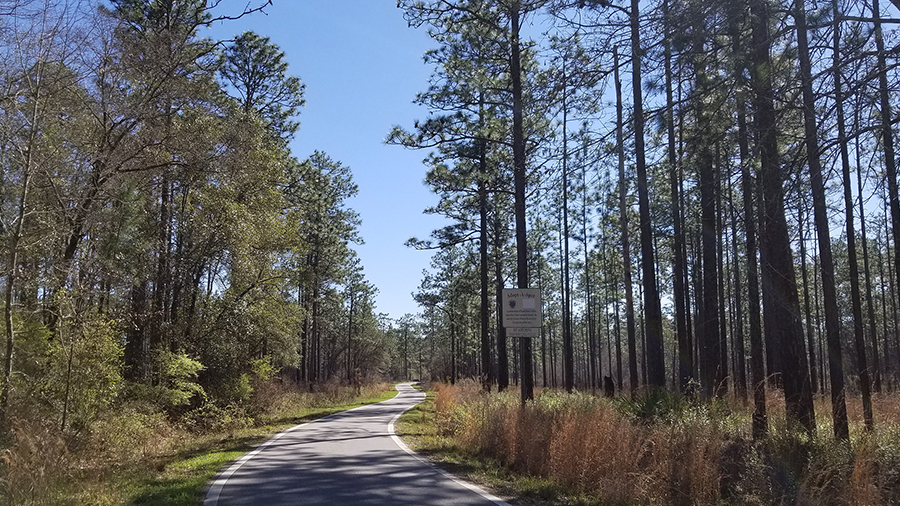 While we enjoyed our time in Nola, as we mentioned in our French Quarter experience, our New Orleans stopover could have been a lot shorter than we'd planned. Because of this, we were pretty excited to get back to nature. And what better way than at a Primitive Recreation Site?
Blackwater River Primitive Recreation Site (30.7109, -86.8662) is located just outside of Holt Florida in Blackwater River State Forest. It's a boondocking site with decent AT&T and T-mobile coverage, zero litter, and respectful neighbors.
We stayed here just over a week and enjoyed it A LOT. The weekdays are quiet, Monday through Wednesday there wasn't a soul in sight. Then, things got a little crazy on Thursday through Sunday, but no parties or loud music. Everyone was really respectful and packed up their trash when they left.
The road is narrow coming in… but if we can fit, you can, too. We ended up setting up in the small parking lot located just off the boat ramp. There are many primitive sites throughout the property. We saw a lot of vans, camper trucks, and backpackers down the roads on our daily hikes, so it's accessible! Just not when you're 40 feet.
Would we come back? Yes, and perhaps with Explorker3?  There were tons of dirt roads that we just couldn't get down with our dear ol' Explorker2. She just wasn't made for mud.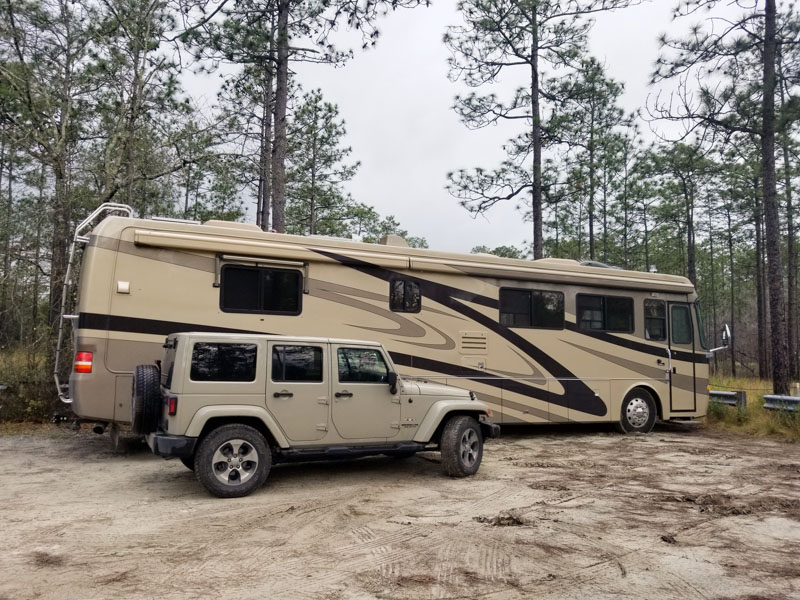 Yup! We fit in here! Took some maneuvering, but Kevin (as always) did a great job. No branches were harmed in the parking either.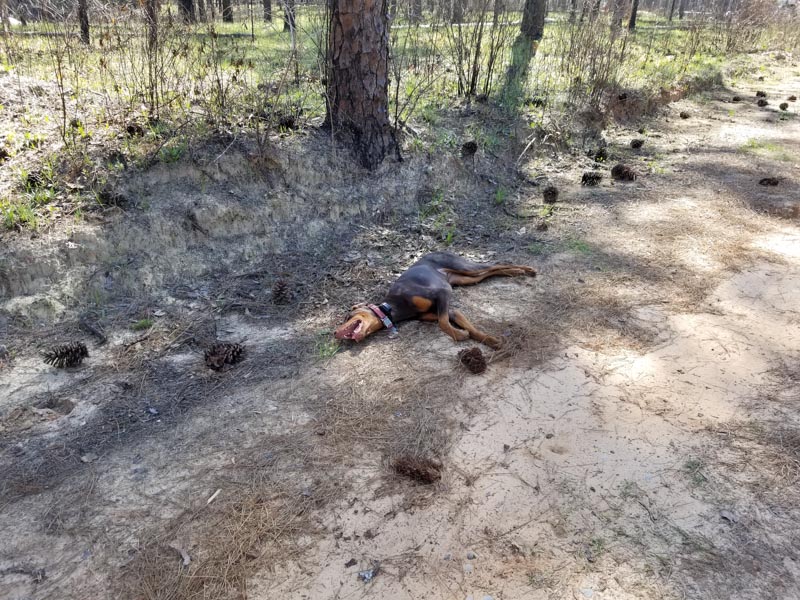 Coconut after one of our epic hikes. This one was filled with pinecone chasing!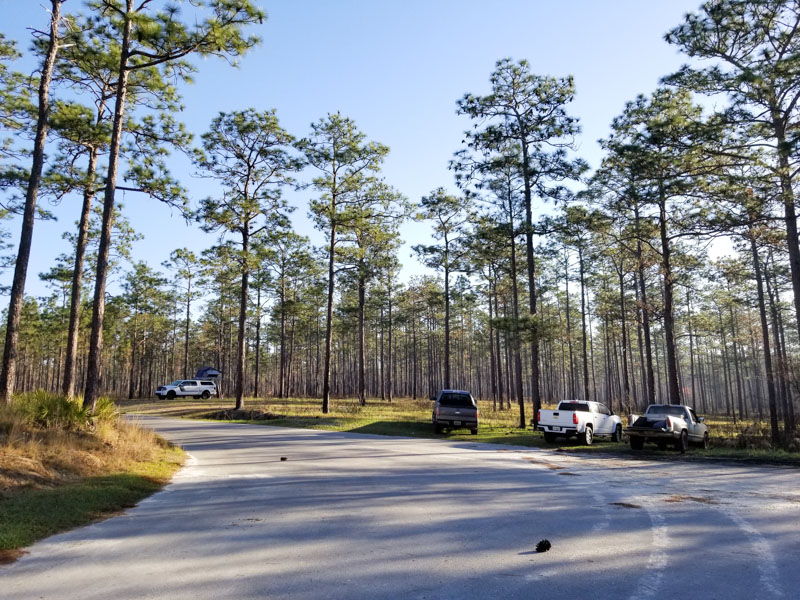 The boat ramp got pretty busy on the weekend. Not like they stuck around though. Boats got dropped into the water and they were off!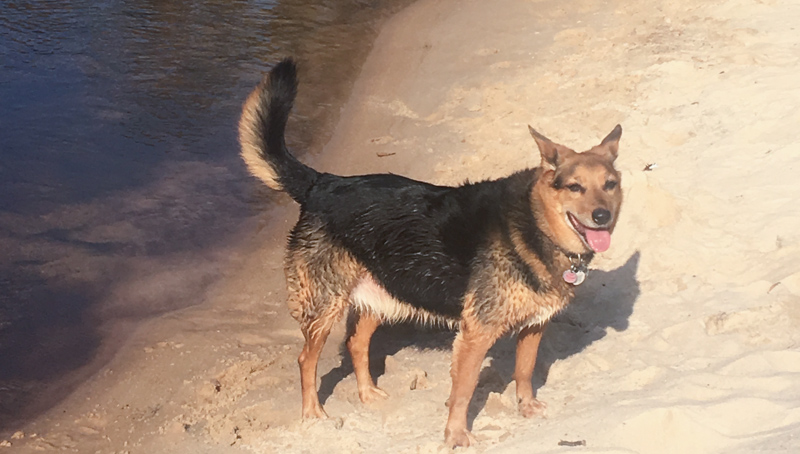 The morning before we left, all of us went for a dip in the river. The water was cold, but Lexy didn't mind.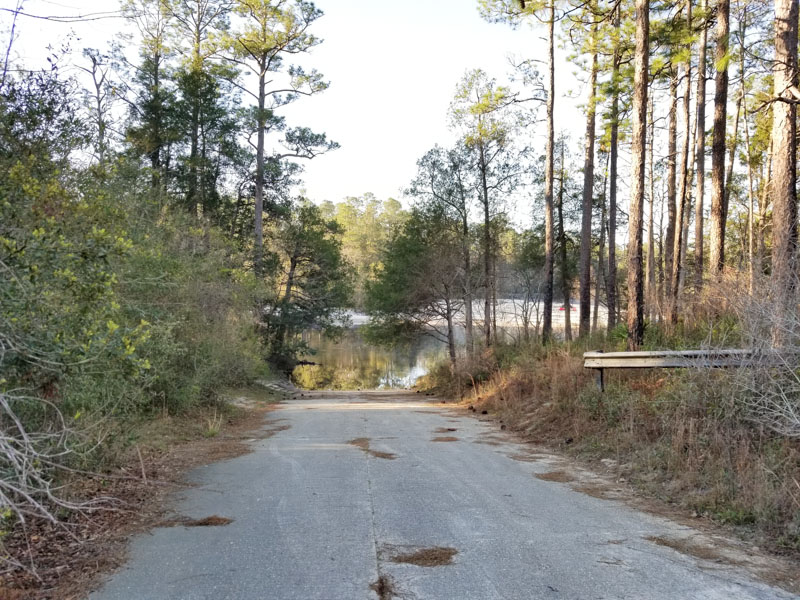 The boat ramp where many a stick was thrown and caught.