We're going gaga over the amazing hiking in Nevada! We've already hit so many trails, but Valley of Fire State Park (36.478740, -114.526164) is on our favorites list. It has many trails, many of them marked, and entry for a vehicle of people (and pups) is only $10 USD. There are also campgrounds available, but we didn't check them out.
For the trails, if you don't feel like walking, there are many beautiful things to see straight from your car. The park is clearly built for driving and exploring in the summer months when it's just way way too hot to go exploring outside.
Because of the time of year we chose to go, there was a HUGE lineup getting into the park. It took us about 35 minutes to get to the front gate. The gentleman working the counter wasn't overly pleasant, but we tried not to let that dampen our spirits.
The weather was perfect, 24C or 75F – not too cold, not too hot, but we decided to keep Lexy and Pebbles at home while we took Coconut out exploring.
Of course, we chose to take the path less traveled, turned on the GPS on Kevin's watch, and just walked into the desert until we all three of us had had enough sun (and sand) for one day.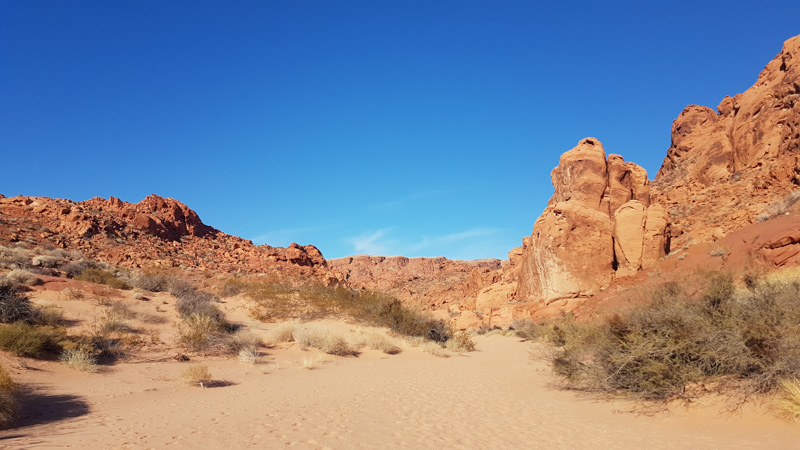 The riverbed we followed. It was pretty easy to find our way back. Was it a trail? No. Was it awesome? YAS!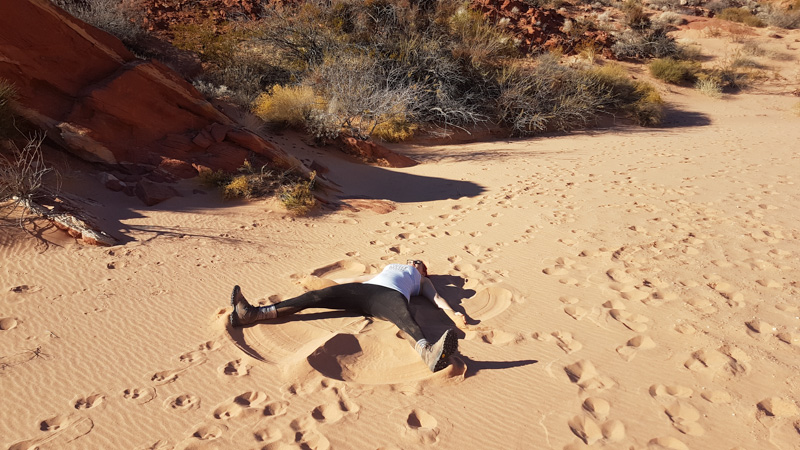 Right around this time of year, we'd jump into the backyard and make snow angels with the dogs. Instead of snow, we made Christmas Sand Angels. Not bad, right?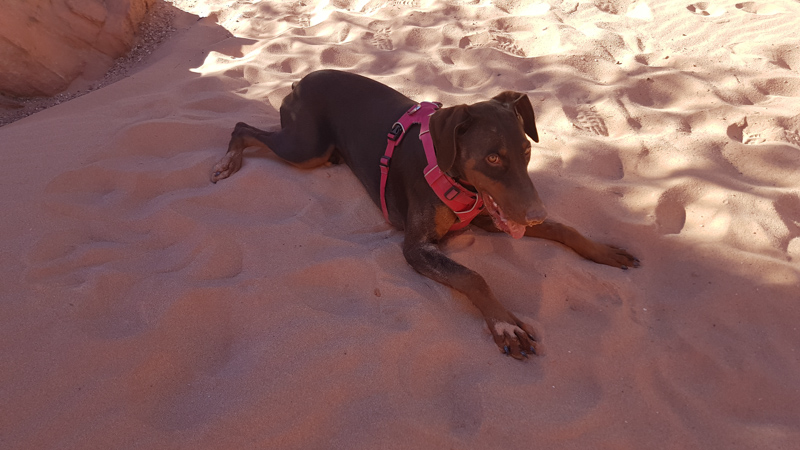 The sign from Coconut that it's time to turn around and go home.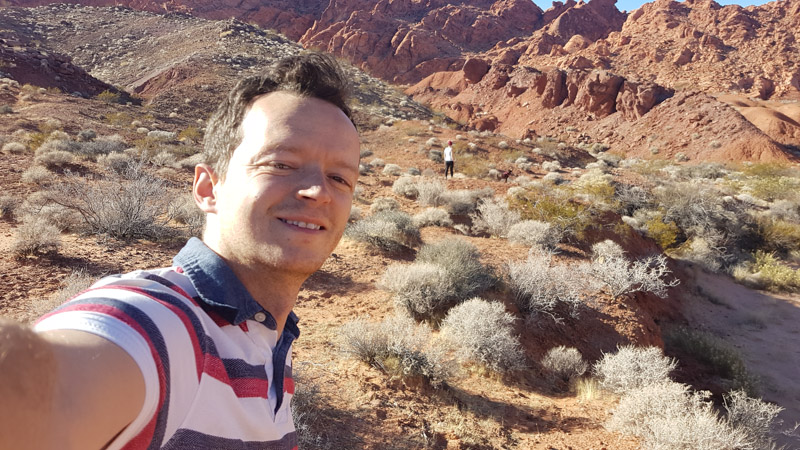 Leanne walking ahead to spot for snakes before Coconut can get to them.