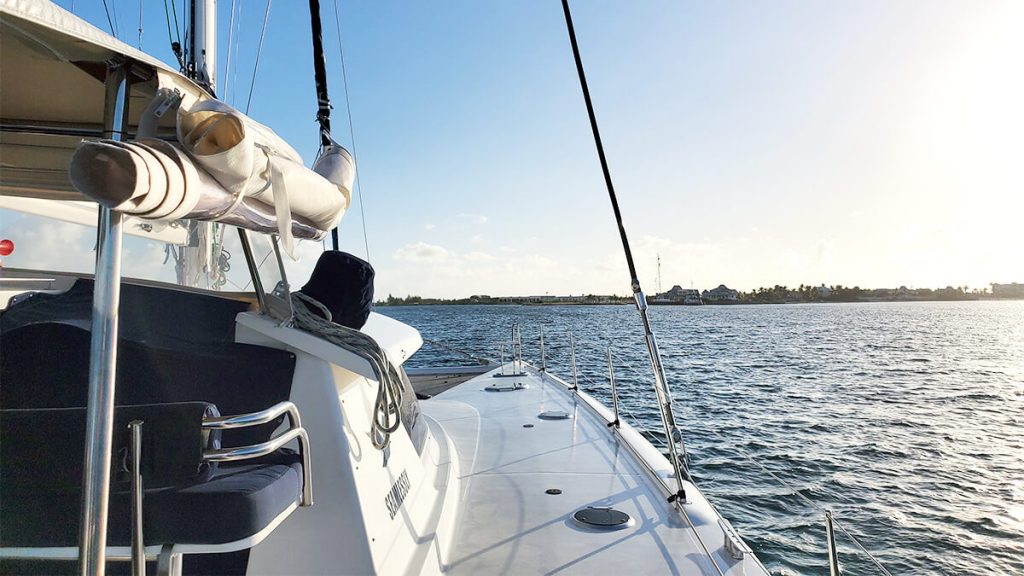 We had planned to spend quite a bit more time exploring the Berry Islands, but there weren't many anchorages that would have kept us off a lee shore overnight. Exploring the Berry Islands would probably be much more enjoyable during times of the year when the wind is not consistently clocking around every 24 hours.
We planned to sail north, checking out other anchorages and Great Harbour Cay. Fellow sailors have told us that Great Harbour Cay is quite nice and would also have been a good place to clear into the Bahamas. Who knows where the wind will take us, and maybe we will be back to explore the rest of the Berry Islands sometime in the future.
Little Whale Cay
This was our second anchorage (25 27.138 N 77 45.820 W) after our 22-hour passage from Fort Lauderdale to the Berry Islands. The cut between Little Whale Cay and Bonds Cay was quite rough, but that was because of the agitated sea state. The anchorage was nice, but there wasn't much to do or see there. Little Whale Cay is a private island with quite a few houses and structures, even a little church.
Our passage from The Berry Islands to Nassau was great — full sails with an average speed of 8.5 knots.
Chub Cay & Chub Cay Marina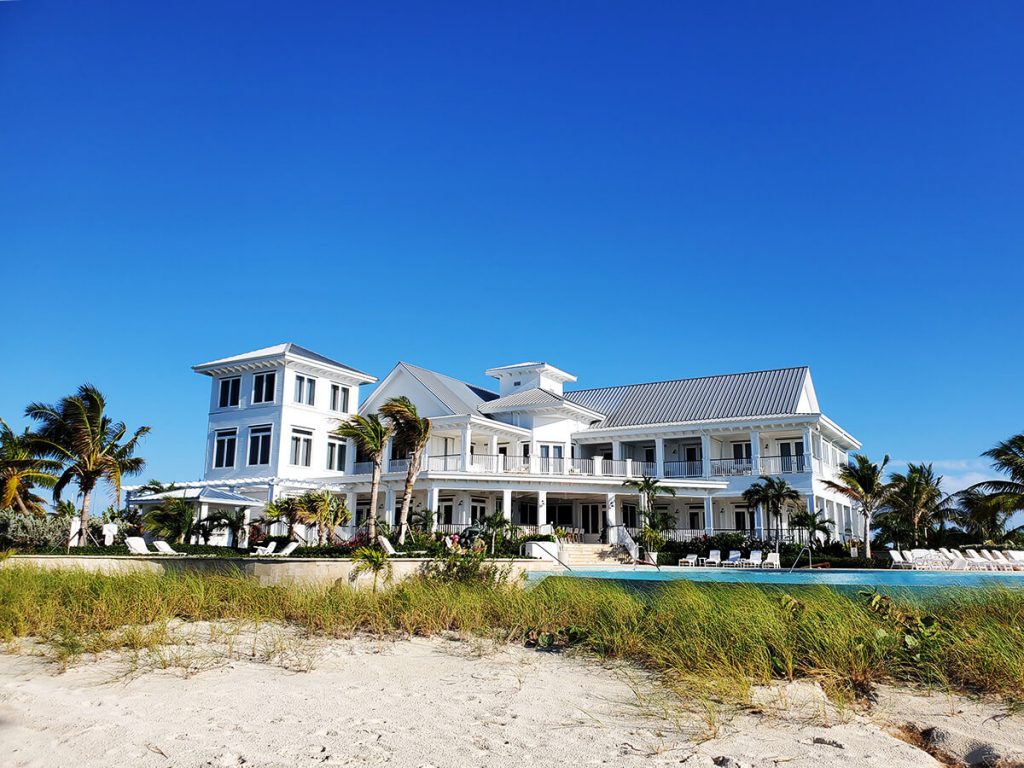 Little did we know that we would be back at Chub Cay just two days later, staying in the marina to avoid being on a lee shore. We have never had a seamless experience when calling Chub Cay on the VHF. Sometimes they reply, sometimes it takes four, five, or six attempts to reach someone. We confirmed starboard tie-up (twice), and when we were in the channel asking for a slip assignment, another dockmaster told us port tie-up — which we politely declined and insisted on a starboard tie-up. Roger was the dockmaster who greeted us at the dock (307), and he was helpful and friendly. We had emailed a week earlier, asking if there was a good weekly rate — to which we only got a reply on the day we were leaving the almost empty marina.
Chub Cay Marina is nice. The property is clean, and the pool is pretty amazing. Would we go back? Not if we could help it. The dockmaster(s) are hard to communicate with when arriving, and it has always been quite windy in the marina itself, making it quite challenging to get into the slips (read about our last Chub Cay experience here).