We were headed on our way to a BLM just outside of the city when we saw the large advertisements for the RV park at Rolling Hills Casino. It'd been a long day, and we were excited at the prospect of hookups for the evening, that we decided to stay for a night. The RV park is right beside the Rolling Hills Casino, close to the highway but you wouldn't know it. We didn't hear any traffic. We liked staying here, enjoyed looking at a Marathon Coach rolling by, befriended our neighbors, and decided to stay a second day.
There is a dog day-care, which we didn't try. We also didn't eat at the Casino or play any games. In fact, we didn't step foot inside! It was $35 per day, and the internet was unusable. They say that the connection is better in the Travelers Center, but Leanne went in there to get some work done and couldn't even load Facebook. We would most certainly stay here again. The landscaping was great, everything was really clean, and the staff were friendly enough.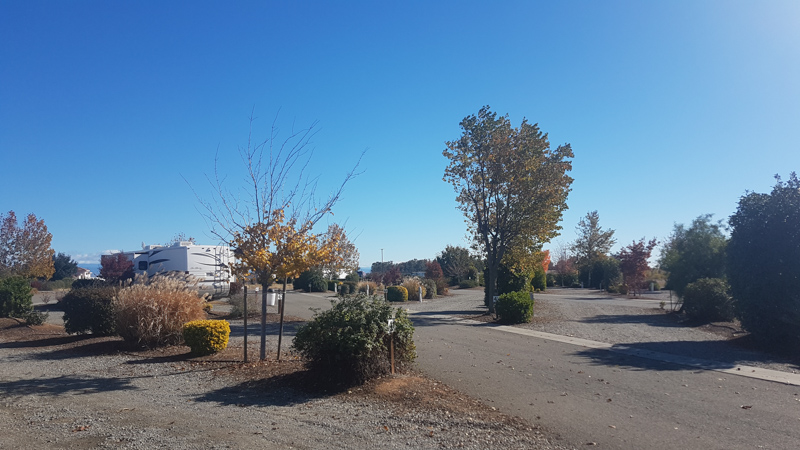 All of the sites are pull-through sites and very easy to get in and out of.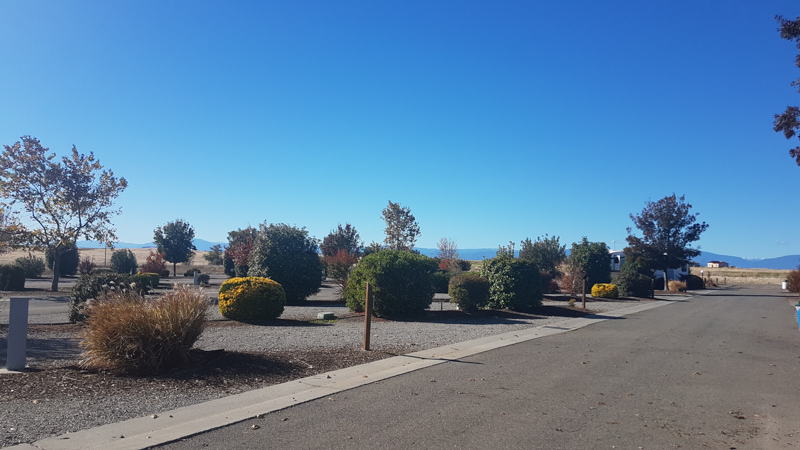 The RV park was very quiet during our stay and is very well maintained.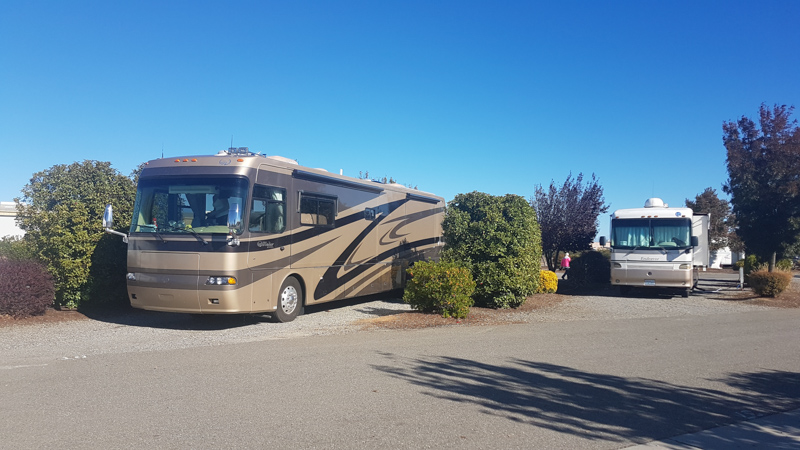 Clearly the nicest coach at Rolling Hills RV park: Explorker2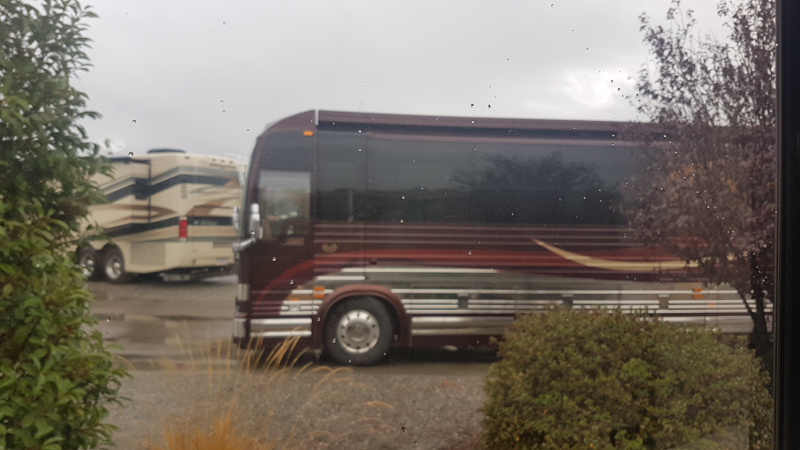 This is a terrible picture of a beautiful Prevost (Marathon Coach) that rolled by.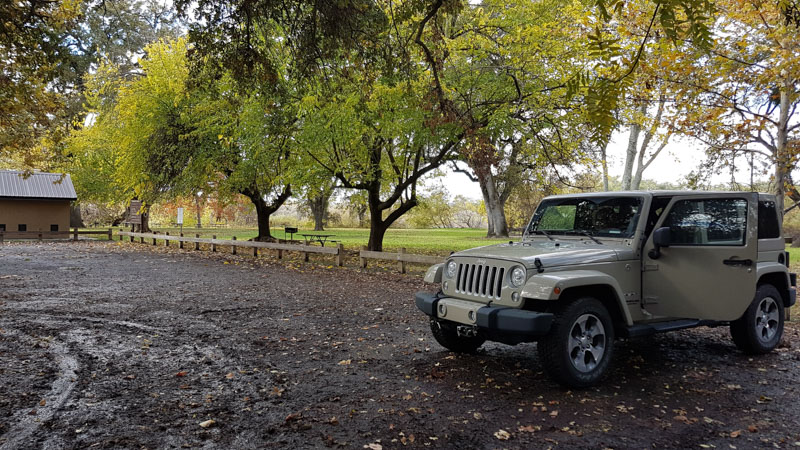 We found a quiet place in the Tehama County River Park to play with Coconut, which was about a 10-minute drive from the RV Park.