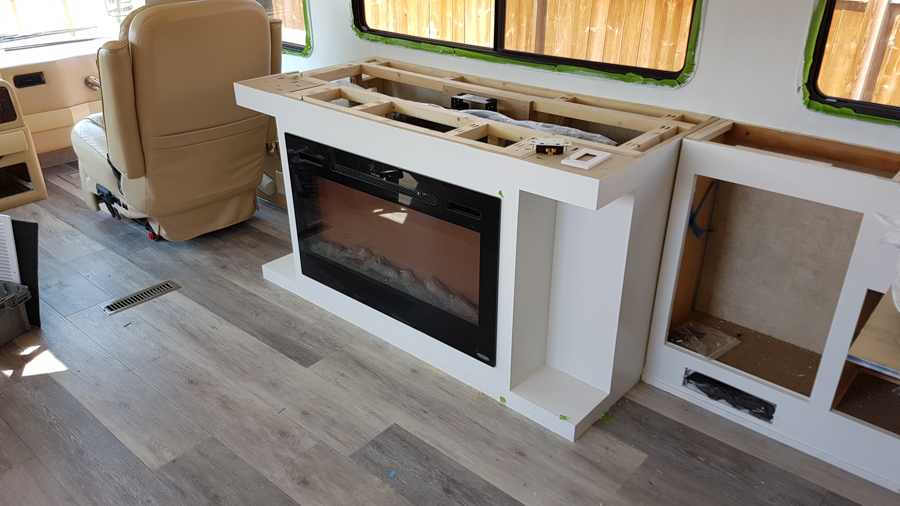 We knew we wanted a fireplace in our new home on wheels. And thanks to Touchstone, we were able to make our dreams a reality.
Touchstone has many great looking electric fireplaces on their website. We browsed through their collection of electrical fireplaces, thought we'd just install one in the existing cabinets, and then we noticed that they also made TV lifts. And, the idea of a media center with fireplace was born.
We owned our house for 9 years and in that time, made many changes to it, transforming it from a nice house into our home, a comfortable yet practical place. When we started to consider selling the house and moving into a tin can, we had concerns – things we'd miss, things we weren't sure of. One of those things was our fireplace. Where, at home, we spent lots of time snuggling up to with a good book, a sappy romance movie, or engaging in a great conversation with friends and family.
Touchstone provided us with the goods (a Sideline36 fireplace and The SlimLift Pro Advanced TV lift) and we got to work. The following video is how we made our RV media center. Don't worry, we'll make another video showing you the completed project.