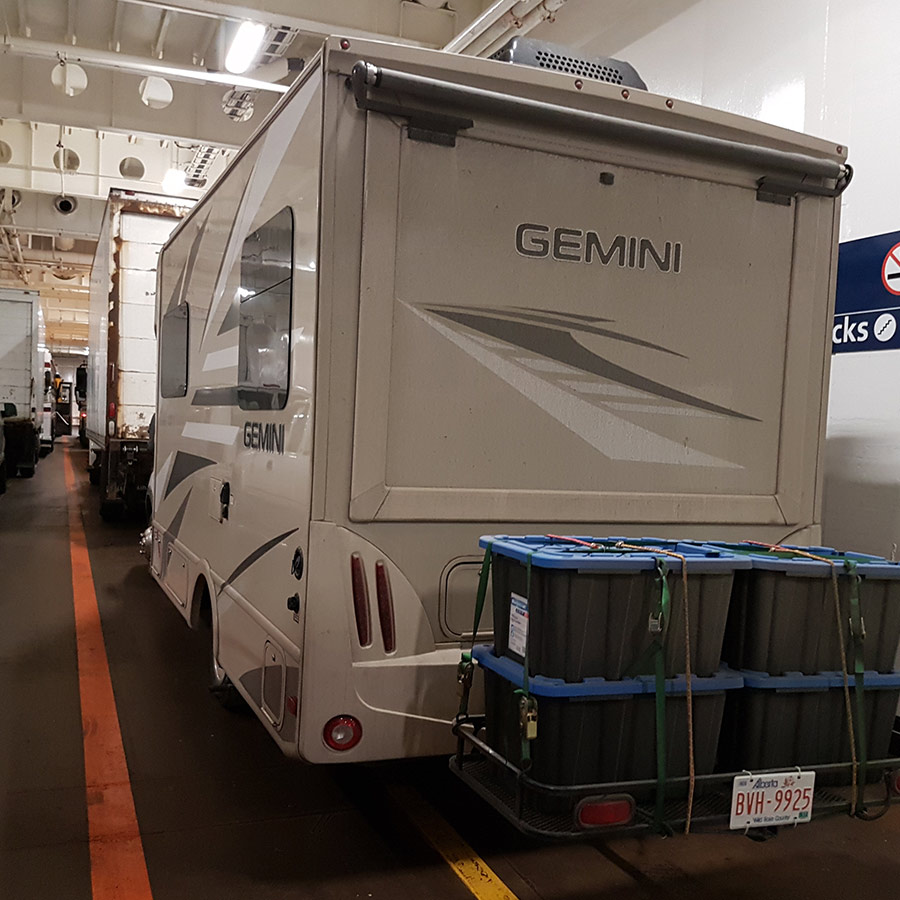 We drove from Osoyoos BC, all the way to the ferry in Vancouver. Here's Explorker1 loaded up and taking her first ferry ride! We grabbed our laptops, left the dogs tucked away in the RV, and jumped on the free wifi to get through a couple of emails before hitting the road again.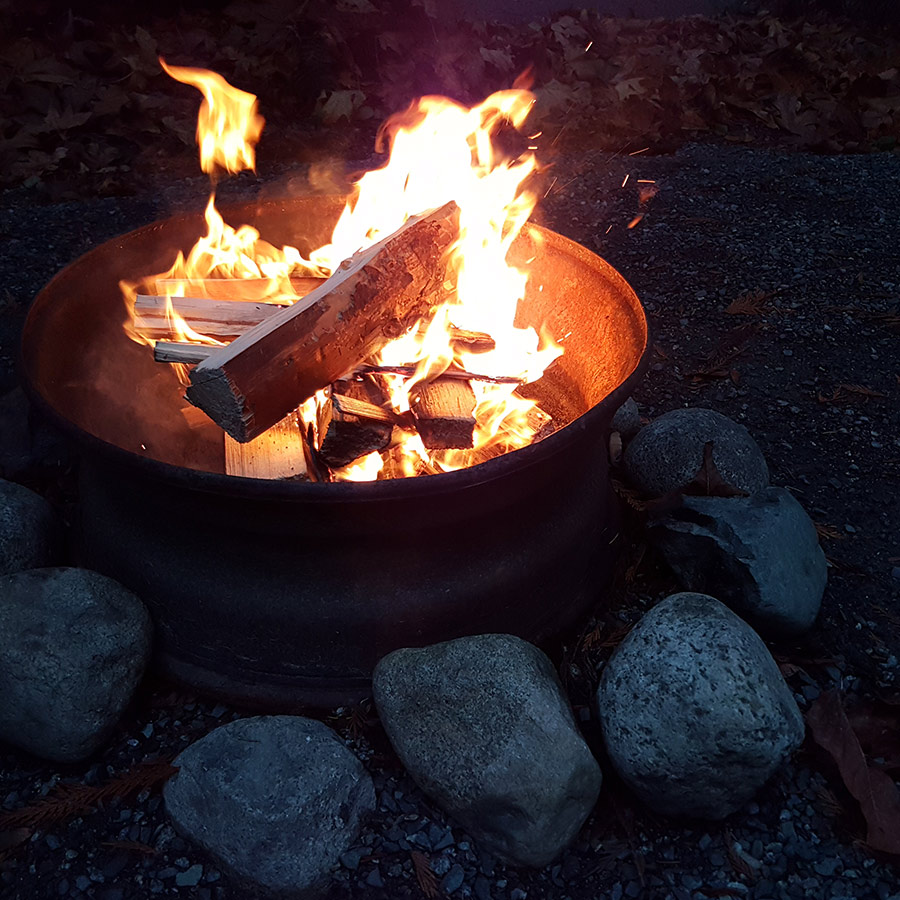 Up until this point, we hadn't had the best selection in firepits so we were thrilled for the epic pits at The Living Forest Campground in Nanaimo. It's a very well kept campground, very close to town, easy to find, and really quiet.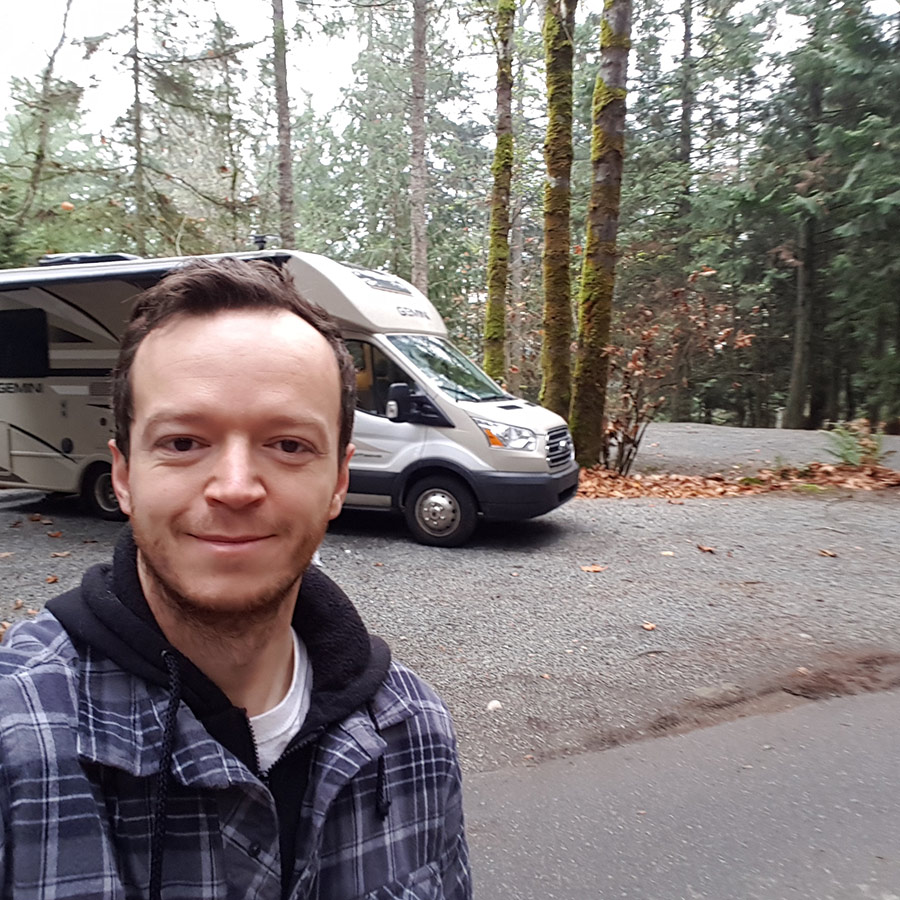 Kevin woke up early, as he does, to get some work done and then venture around the campground with the camera. As you'll be able to tell further down the line, Kevin LOVES taking pictures of himself with the RV. So adorable.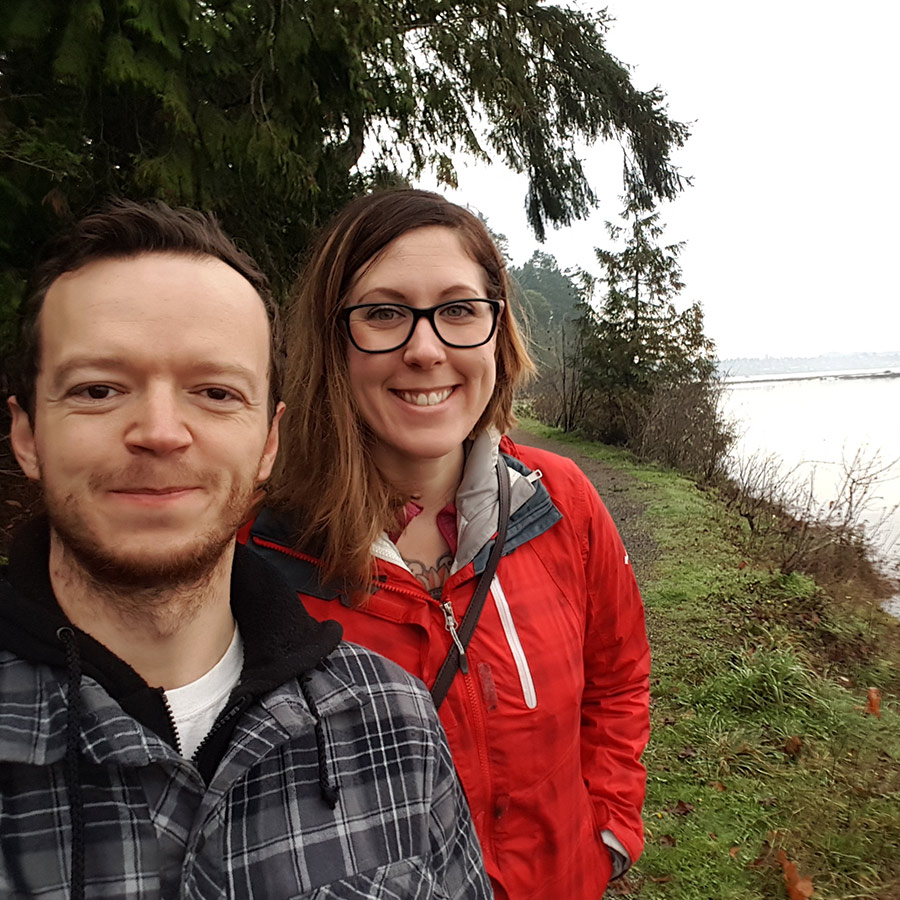 Once I was up and ready for the day, we packed some snacks and headed on a hike, muddle puddles required.