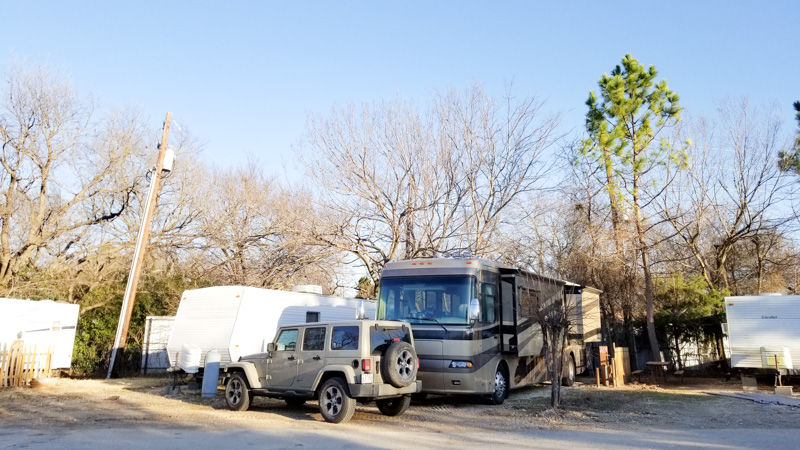 We needed a place to stay that was close to the REV Service Center in Texas, and Jellystone RV Park in Burleson seemed to be our only option. We liked the laundry facilities, and the WiFi also wasn't half-bad, but for the price, we expected more. We paid $98.40 for two nights. Although our spot was quiet, the RV park seemed to be poorly maintained with bits of unfinished and abandoned construction.
Would we stay here again? If we had to, sure. This may be a great place in the summer, with plenty of activities for kids.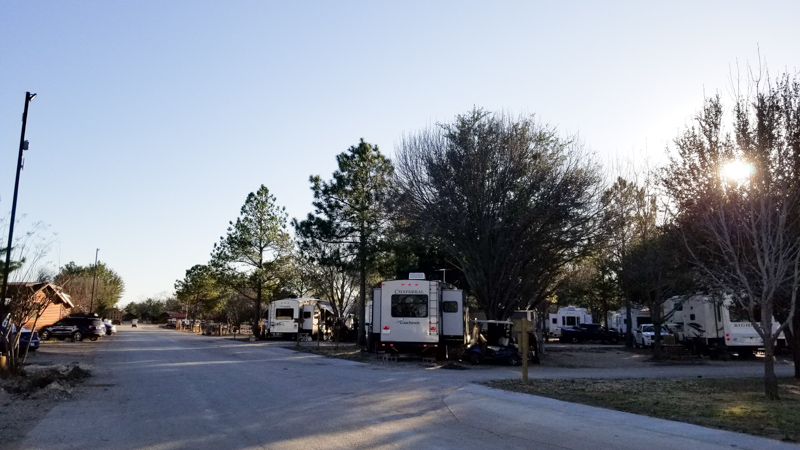 Some part of the roads within the park were rough and uneven, so go SLOW!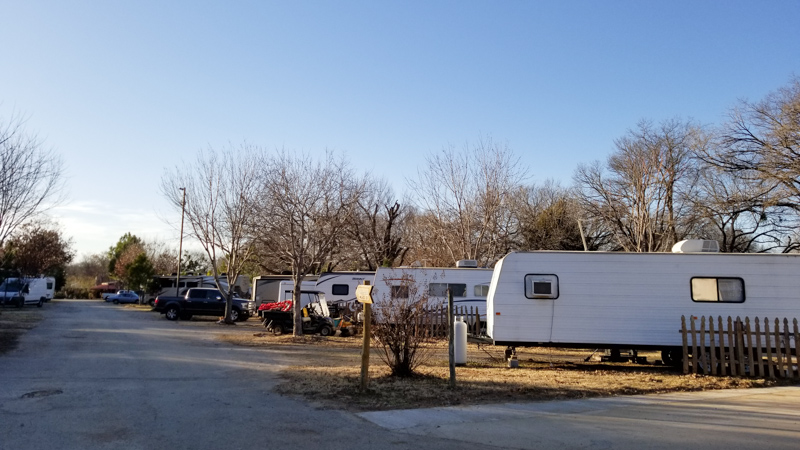 There are old trailers everywhere.
Backing into the spot was easy, but the spots are tight.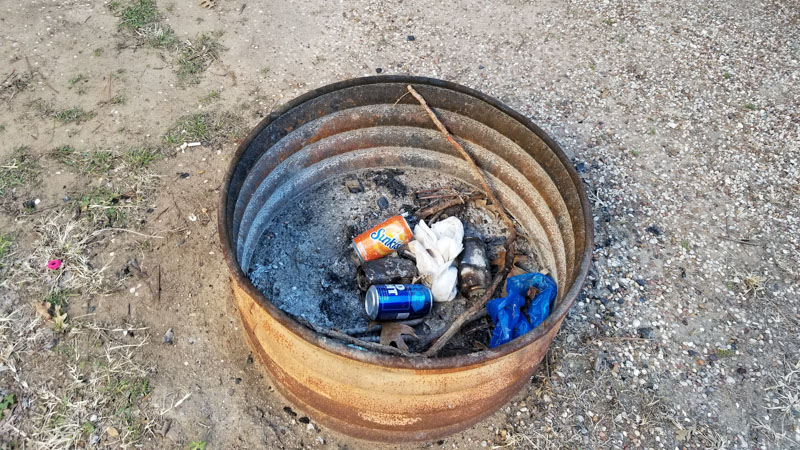 We found quite a bit of trash flying around the park, and in our site.