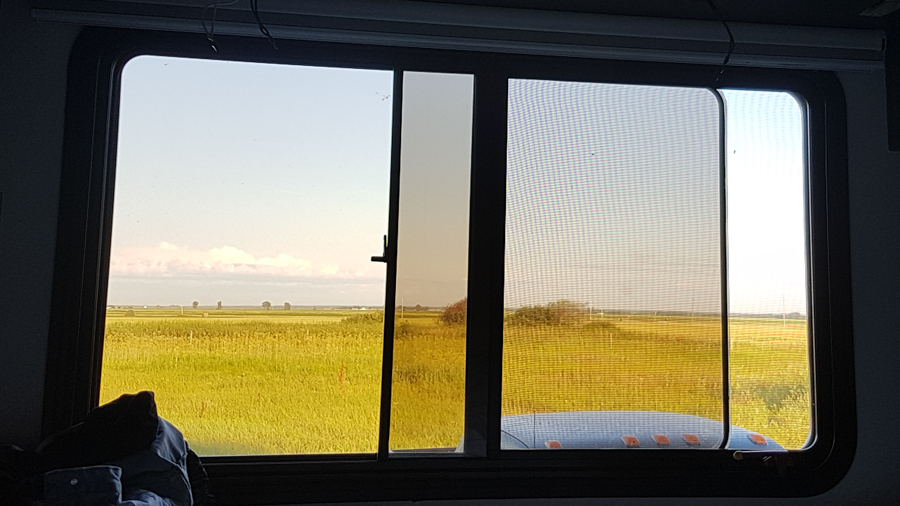 We woke up to an amazing view of fields and blue sky, but what led up to that view was unexpected. After having lunch in a town we got back on the highway, heading for a night at Rubber Ducky; an RV park in Warren, MB. After only a few minutes on the highway, Explorker2 shut down on us, leaving us on the side of Highway 6.
The license plates in Manitoba are prefaced with "friendly Manitoba" — oh so true. Two tow trucks from Country Towing arrived around 11:30 PM and escorted us to DMC Diesel in Warren, MB. We arrived around 1:30 AM, greeted by the owner Dorian and his wife, who let us stay in front to their shop.
We discovered that the battery disconnect switch for the chassis batteries broke, which must have happened since leaving for Manitoba. Dorian from DMC Diesel, a fully certified mechanic, and Cummins engine expert ran full diagnostics on Explorker2 and got us back on the road.
Big thanks to Country Towing (204-990-4718) and DMC Diesel (204-918-7294).