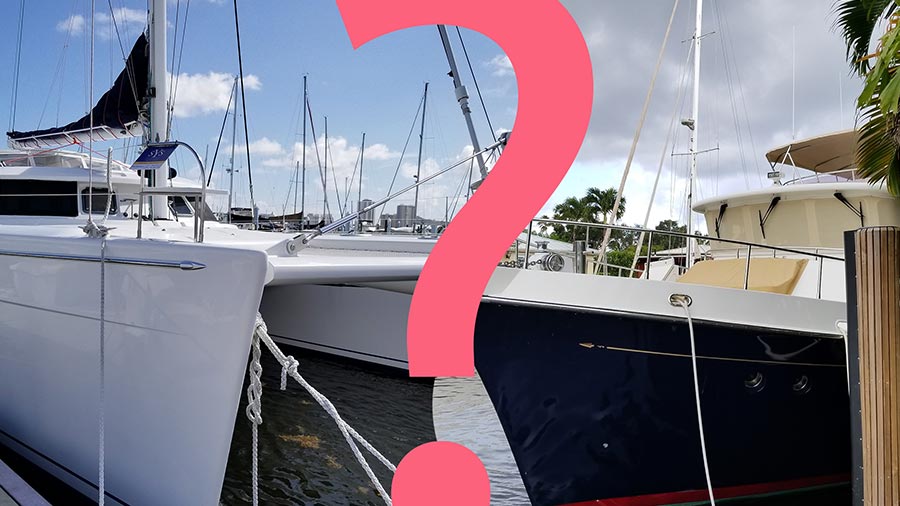 We started out with a dream of sailing around the world, exploring and discovering – then we started to research and quickly concluded that our assumption was correct; it's not as easy as it sounds.
Although we love the look of monohull sailboats, it didn't take us long to strike monohull sailboats from our list. The constant heeling (leaning) would drive us crazy and also wouldn't be practical for our three dogs (they would HATE it). Other than the discomfort of constant heeling, all monohulls we found had very little outdoor space and a fairly dark living space below deck which we didn't love.
Then, we shifted gears to catamarans, thinking they may be a better choice than a monohull. We reached out to Just Catamarans and spent months looking at which catamaran would be a good fit. Safety was a big concern… what if one of us gets punted off the helm and into the ocean while we're on night watch? We tried to find a catamaran with an inside helm station, but unless you're willing to spend more than $2 million on a Gunboat, an inside helm just wasn't an option for us.
The fear of being outside during night watch brought us to trawlers, power boats that would allow us to explore the world from the safety of an inside helm, with loads of living space, and all of the comforts of home. It didn't take long for the name Jeff Merrill; a broker specialized in trawlers, to pop-up during our trawler search.
We reached out to Jeff and got started looking at trawlers. Jeff was extremely helpful and is an all-around great guy.
We looked at Selenes, Nordhavns, and everything in between. Leanne loved the look of the Selene, and Kevin was team Nordhavn because of practicality (of course!).
Eventually, we found an incredible 2005 Selene 57 in Florida. At the same time, random luck led a very interesting catamaran to us. We flew to Florida and looked at both… and another trawler we thought we'd hate (but didn't).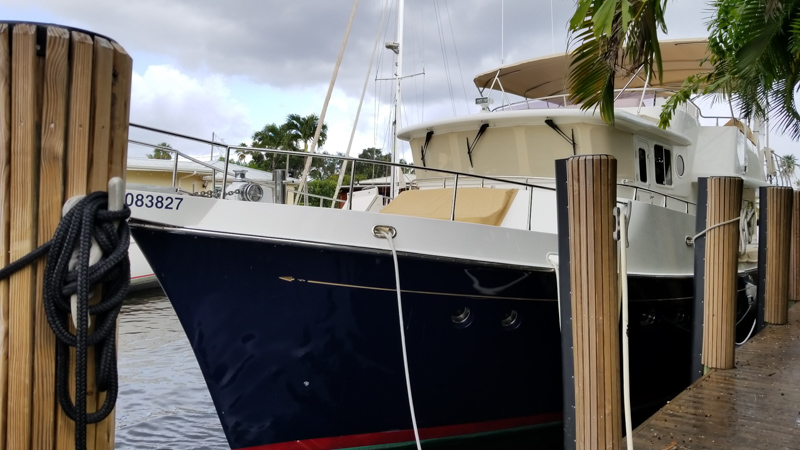 2005 Selene 57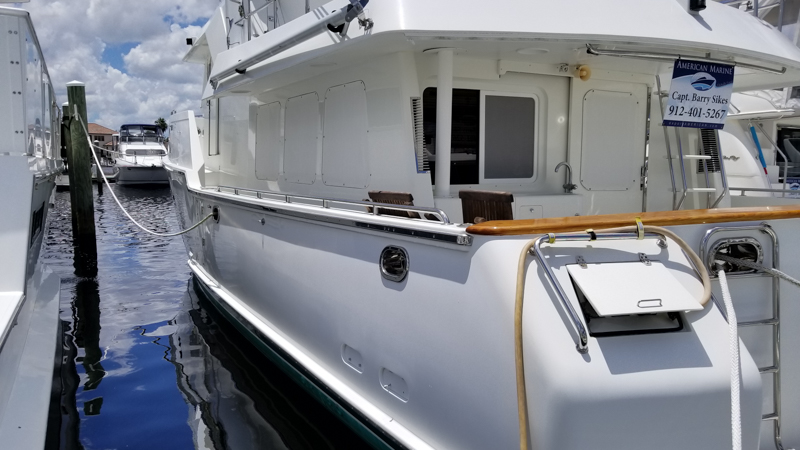 1999 Nordhavn 57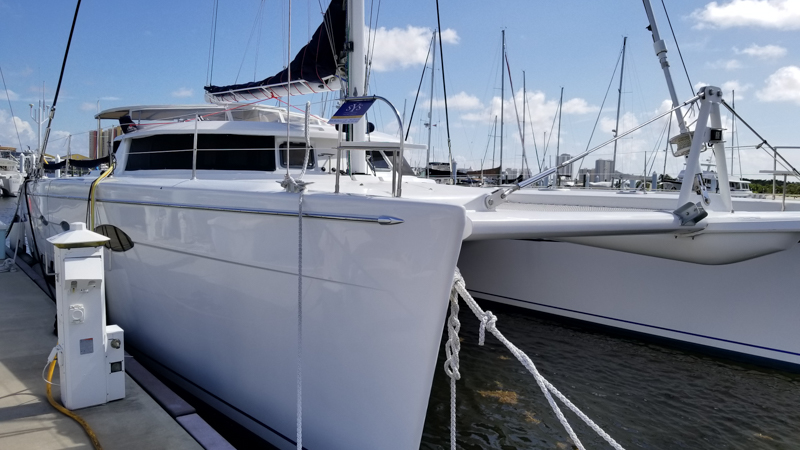 2006 Fountaine Pajot Eleuthera 60
Fuel consumption
Cost
Comfort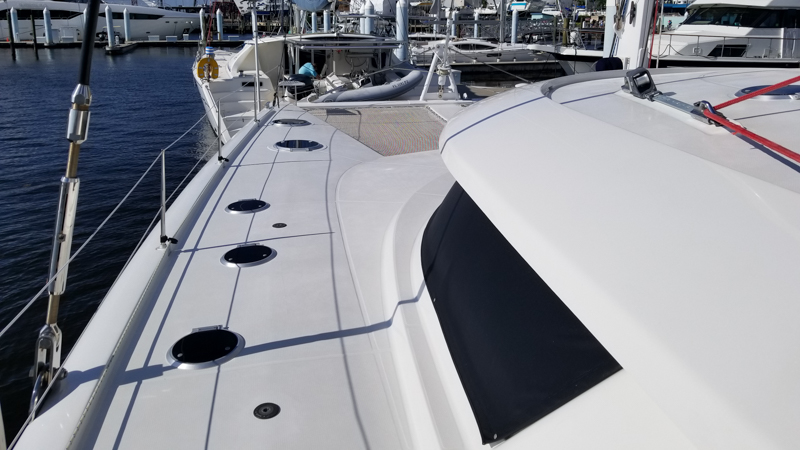 The port side deck of the Eleuthera 60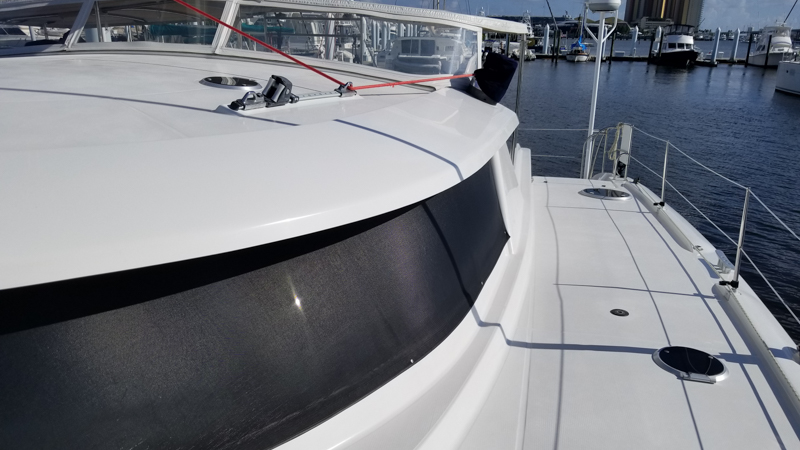 The starboard side deck of the Eleuthera 60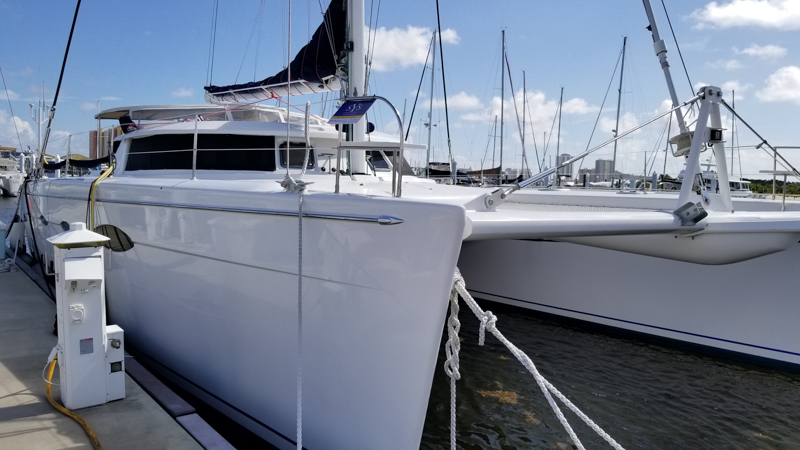 The bow of the Eleuthera 60