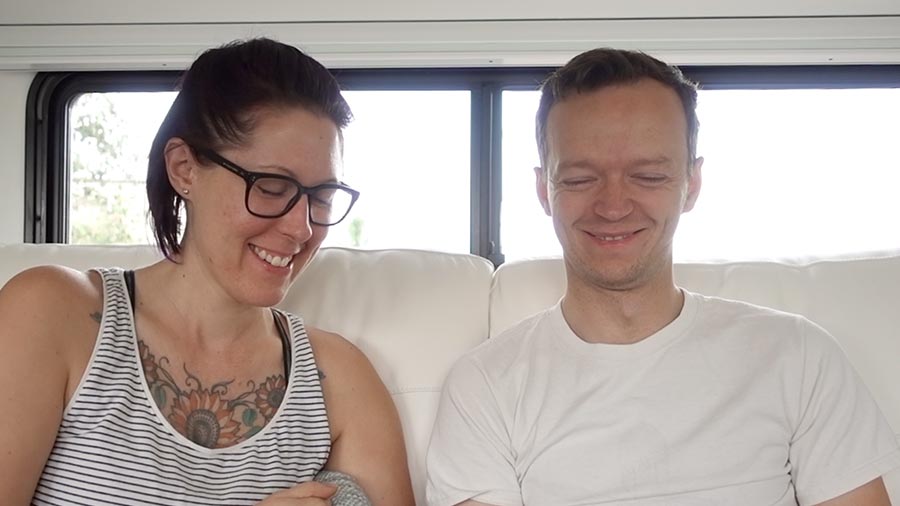 A 3-part series on how to make money online by partnering with brands. Including how to become a high-ranking affiliate, structuring successful brand partnerships, and how to make a media kit. Today's post is focused on how to make money online by being an affiliate for your favorite brand. Including what being an affiliate is, how to successfully create a passive affiliate income, and more.
Watch part 1, the basics of brand marketing, and part 3 on structuring a brand partnership.
Now, we're laying down the knowledge on all things affiliate marketing. Let's get to it!
Remember: Partnering with brands requires that you LOVE the brands you're working with. If you don't LOVE it, the quality of your promotions will be garbage. If you don't love it, your community will see through it and this WILL affect you overall presence, readership, trustworthiness and more. While you can make money sharing brands, it's important that you think of your reputation above all else.
THE BASICS OF AFFILIATE MARKETING
What's an affiliate? An affiliate is an individual or company that markets others' products for commission. This is where you (as the affiliate) promote a product and make money on the sale of that product.
What is commission? The money you make on each sale. This will differ depending on the brand you're partnered with. The commission could be a dollar value per sale, or a percentage per sale.
Example of receiving a set dollar amount: a membership program you're an affiliate for pays you $25 for every customer you send them that signs up for their service. This can be a one-time commission or an ongoing monthly commission.
Example of receive a percentage per sale: an online shop that you promote pays you 10% commission on every sale. If the average sale that you send them is $200, you would make $20.
How does an affiliate program work? You signup for a program (check out this affiliate signup page from Healthful Pursuit for example), you receive links once you're logged in, you promote these links with customers via social media, newsletters, blog posts, etc., and you receive a portion of each successful sale.
AFFILIATE PROGRAM STRUCTURES
Example #1: You receive a $50 discount when you refer a friend to your favorite hair salon
Example #2: You receive a $50 check in the mail when you refer a friend to your favorite hair salon
In example 1, you can only receive so much free stuff. This system works until you're making more credits than you can use. I mean, a person can only get their hair cut so many times! But, receiving free services/items that you use on a regular basis is very, very nice.
In example 2, if you are just getting started, it can be hard to generate enough income that it makes a difference. On the flip side, once you have a couple of followers in your corner, this process becomes easier. And, not only are you getting paid, but you're directing people to brands that you know, love, and trust!
AFFILIATE PRODUCTS
Digital sales – online training programs. Like the products we have on Healthful Pursuit.
Physical products – online shops that deliver goods. Like Perfect Keto.
Based on what we've experienced, you'll receive higher commission on digital sales than physical products, but the average cart value (the amount someone spends on a product) will likely be higher with physical goods than digital goods.
THE BEST AFFILIATE PROGRAM TO CHOSE
We've experienced our fair share of HORRIBLE affiliate programs. Here are a couple of lessons we've learned along the way when it comes to choosing a good/solid affiliate program:
Pays out once a month
Has a clear affiliate portal (if they calculate your commission behind the scenes with nothing for you to login to, avoid it!)
Allows you to generate your own links or has links for individual products
Has a dedicated account manager that can help you prepare campaigns
Is hosted by a large and reputable company or one that you've met with at least over the phone and that you trust
Ideally not part of an affiliate network. We say this because programs that are part of a network, such as pepper jam, shift all of the onus onto the network. And it's likely when there are issues, it will be very hard to solve them.
HOW TO USE AFFILIATE PROGRAMS
So, you have generated your affiliate links, and now you're wondering where to share them to start creating some income! Here are some of the ways we've used affiliate links:
One on one with clients
In your email newsletter
In your email signature
In digital shopping lists
On your blog, in recipes, videos or your sidebar
In the notes of a YouTube video
As partners on your podcast
As you become comfortable with affiliate marketing, you may find that it's easy to shift the brand that you're an affiliate with into an official brand partnership. This transition makes the relationship a lot more personable. You begin to work on marketing campaigns together, and will likely be compensated differently as a result. We'll chat about this in detail next week!