We are always changing our travel plan. Always. And hey, we can! We decided to add Sacramento as a stop on our way down south. The reason for the stop was two-fold – we needed to stock up on groceries and Leanne was invited to collaborate with another blog, film video and record a podcast.
When we decided to add Sacramento to the list, we wanted to be somewhat central so we could enjoy the city and all it had to offer, while not spending an arm and a leg for a place we knew we wouldn't be around to enjoy day and night. That's how we found Cal Expo RV Park.
The staff is incredibly nice and helpful. The RV park is split into different sections; we got a spot in the part furthest from the entrance. The main section by the entrance is all pavement; the rest is mostly gravel. We didn't like:
The EXTREMELY slow WiFi (don't even bother with it),
the big puddles right beside our coach,
the 24/7 bright lights both from the security system and from the race track,
the piles of dog doo-doo behind the trees, and
some questionable characters that were climbing over fences.
Cal Expo RV Park has a completely fenced-in dog park. The dog park is very small, and throwing-balls is not really an option. Still, it was great to have a place for Coconut to burn off some energy.
We paid $200 USD for our 5-day stay with 50-amp power, water, and sewage. Would we come back? Probably not, but if we did, we'd make sure to request a spot on the pavement farthest away from site #525.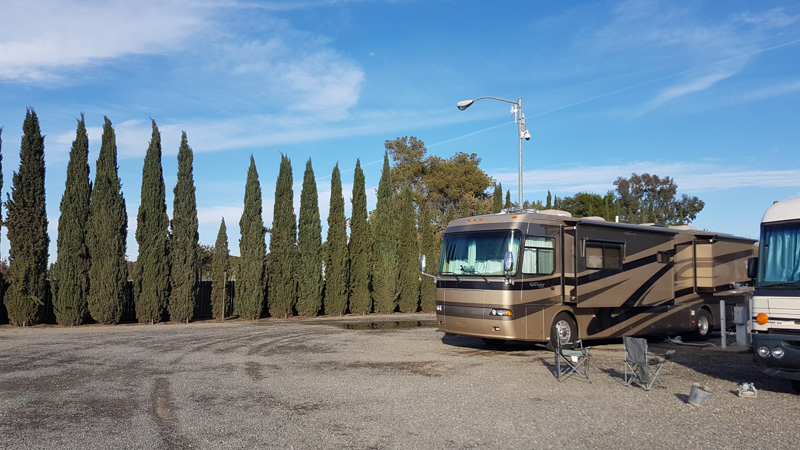 Getting in and out of Cal Expo RV park is no problem IF you go REALLY slow, or the bumps will destroy everything inside your unit.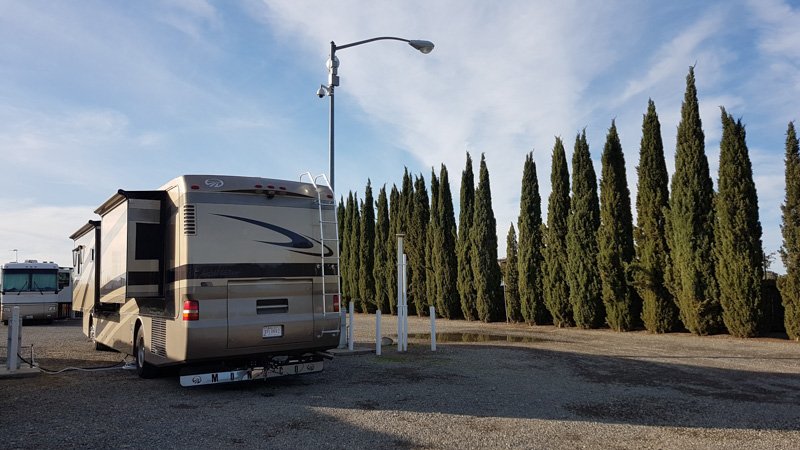 Full hook-ups and getting setup was no problem with plent of space for the Jeep.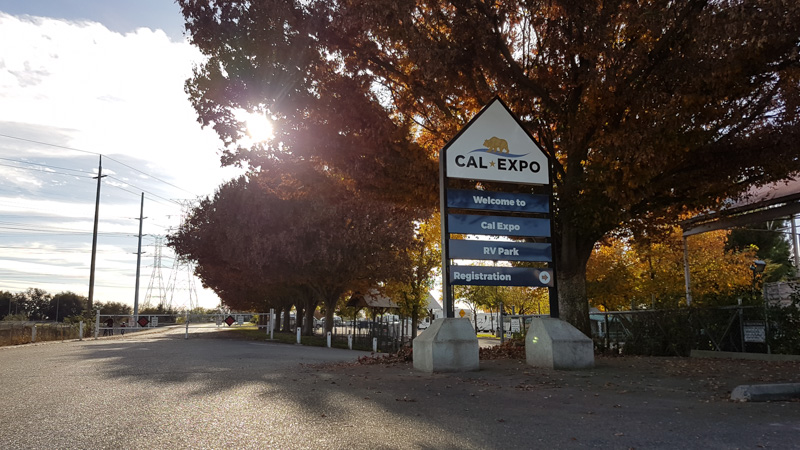 Finding the RV park is not difficult IF you follow the Cal Expo signs for "RV Park".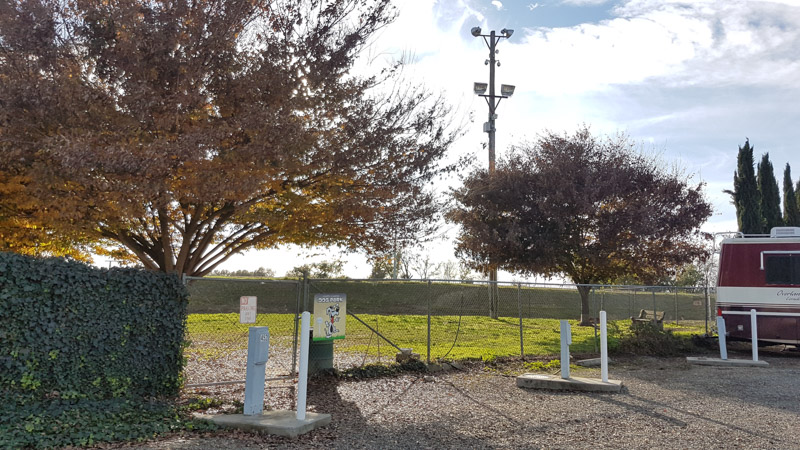 This is a picture of the small dog park. It is small, but it is fenced in and did the trick for us.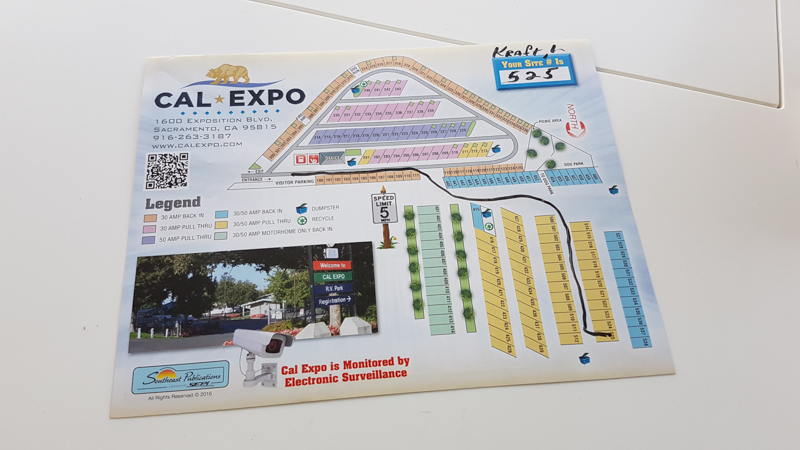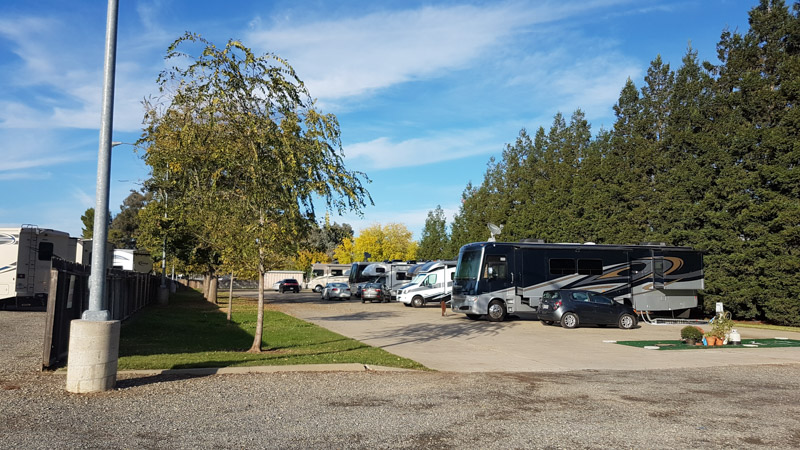 This is probably the best place if you're going to stay at Cal Expo RV Park, but can you get a spot?
This was the monster puddle beside us. There were a couple of these big puddles in our section.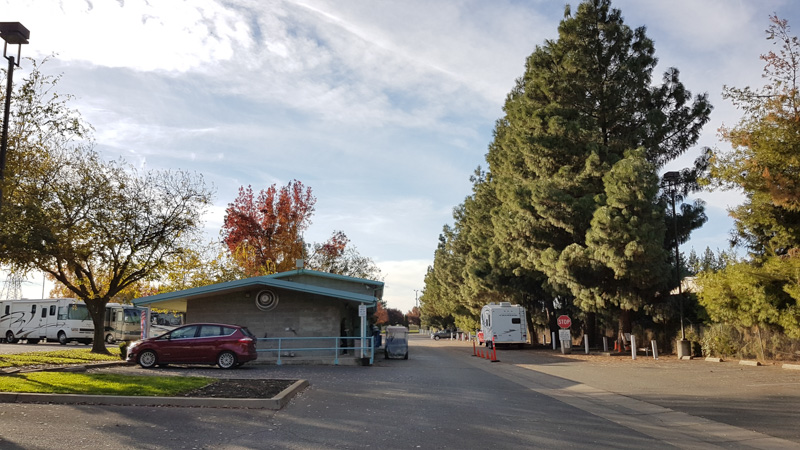 Check-in and registration are easy and right after entering the RV park.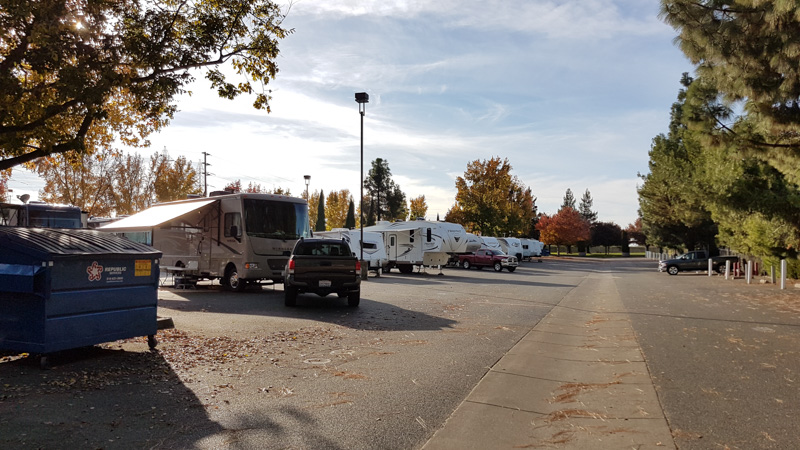 This is the first section of the RV park.