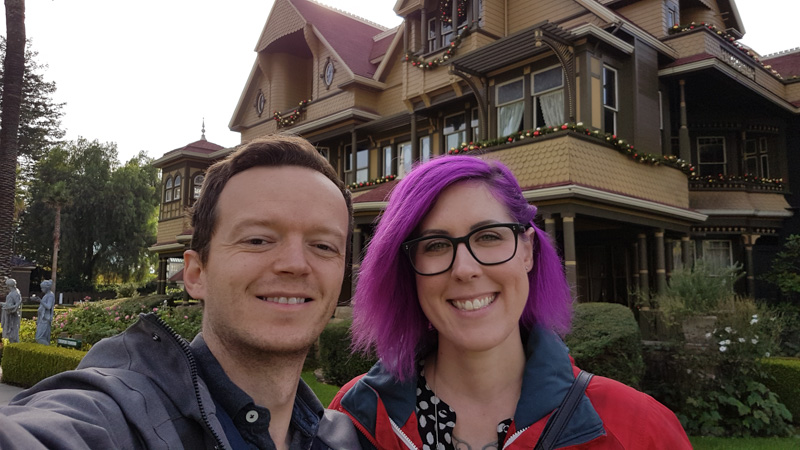 The Winchester House is a very cool place to check out if you're in the San Francisco / San Jose area. The house, which is really a mansion, was built by Sarah Lockwood Winchester, the widow of William Wirt Winchester, who was the son of the Winchester Firearms Company founder.
After William's death, Sarah built this bizarre mansion, with stairs that lead to nowhere, doors that open to big drops, and many other interesting architectural oddities. If you want to know more there are many articles and videos floating around the internet about the Winchester Mystery House (Wikipedia).
The Explore More tour tickets are not cheap, we paid $100 USD for two, but we felt it was well worth it. There is parking, but don't take your motorhome there, you will not be able to park it there. We left Explorker2 in Sacramento.
Visitors are not allowed to take pictures inside the house. We're sure there are many business reasons for this, but it also makes visiting the Winchester House so much better because there are not many pictures to spoil it.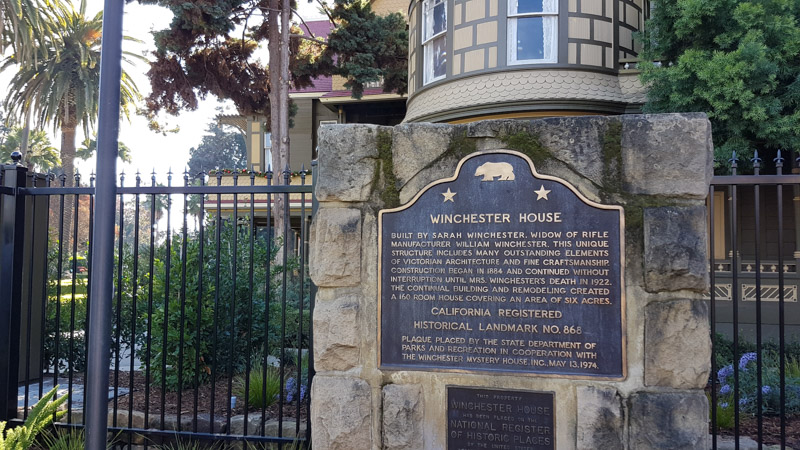 This is the plaque at the entrance of the Winchester Mystery House.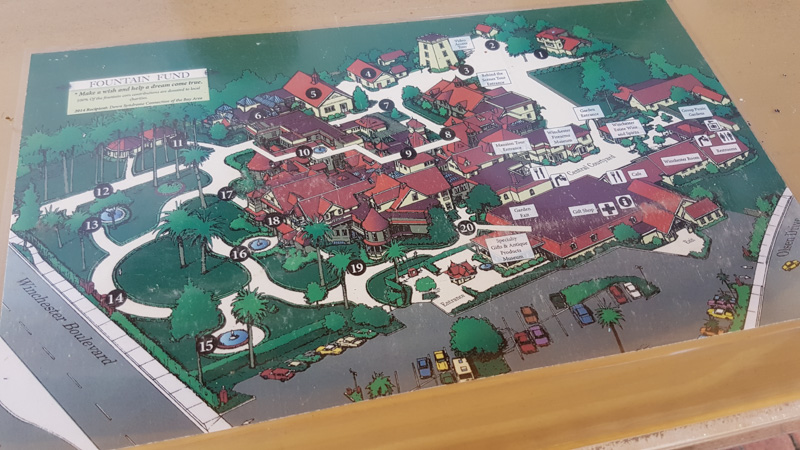 We snapped a quick picture of the little map at the entrance booth. There are a lot of things to see and do.