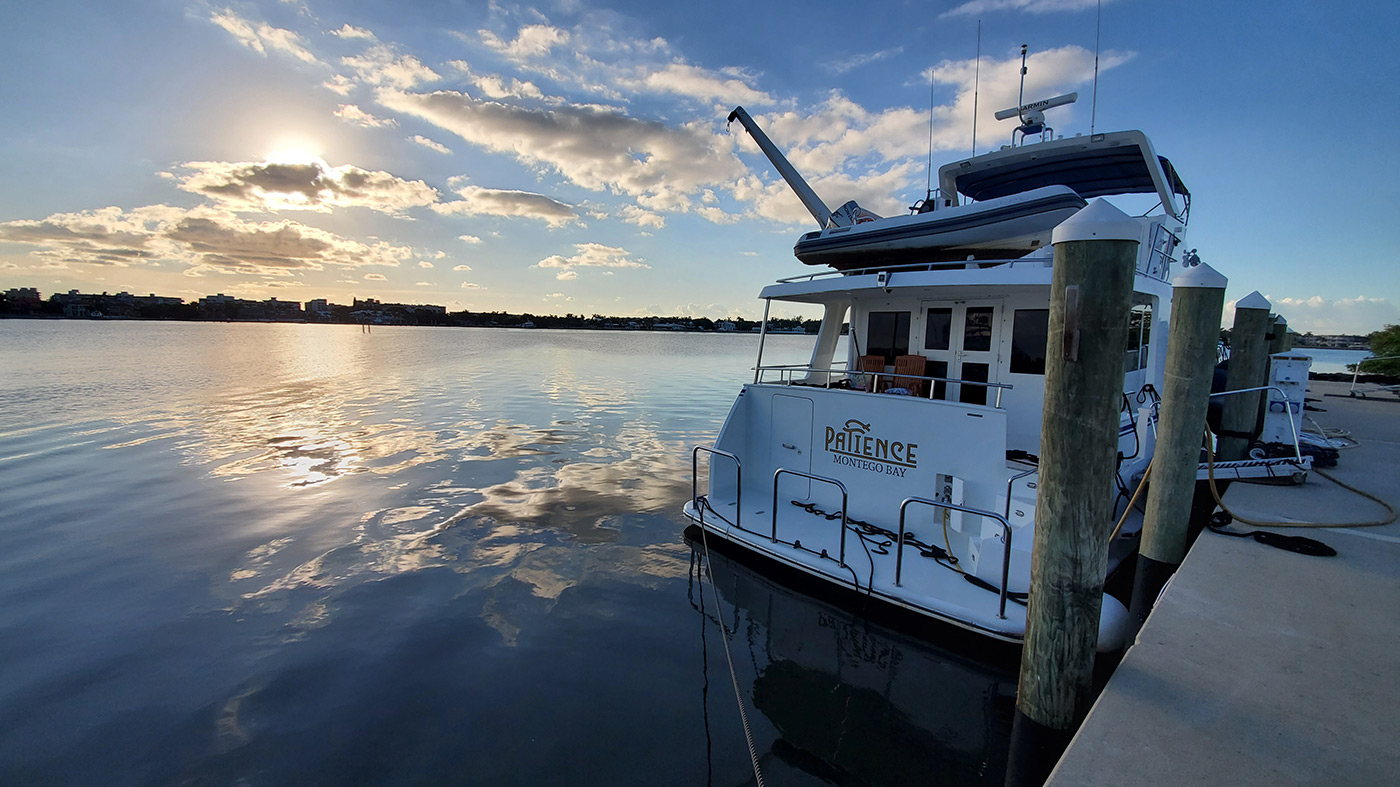 After our experience with MultiTech Marine in Fort Lauderdale, we have had a streak of great experiences with other service companies. Our lucky streak ended when we engaged FHG Marine Engineering, based out of Fort Lauderdale. Our recent experience prompted us to write this post with three tips to help you with service companies — it's almost like a mini case study on what we did wrong.
The 3 Tips
Tip 1: Check Reviews
When we were kids, in a world without internet and Google reviews, word-of-mouth was king. We spend hours researching companies before reaching out to them, starting with combing through reviews — mostly reviews on Google reviews. When we reached out to FHG Engineering, the company had a 5-star rating but only based on a handful of old reviews. The fact that there were only a few reviews, and all of them a few years old, should have raised red flags, but we were keen to get our starboard engine back into action.
Tip 2: Ask for Feedback and Gauge Reputation
Recently we started to post on Facebook Groups, before hiring companies for the first time, to get some feedback. In the case of FHG Engineering, the company was actually recommended, especially Richard, who is the owner. This was encouraging and countered the concerns we had about their Google reviews.
Tip 3: Abort Early
We have hired companies that ended up disappointing us before, and the mistake we made was to stick with the company when things started to feel off. We made the same mistake with FHG Marine Engineering and Richard. And please don't be fooled. When you think that things can't get worse, things can get worse. When you notice that technicians cause damage, don't come prepared, don't respect your boat, aren't careful when working, seem to be "guessing," then it might be time to call it quits and find another company. The following section provides a good example, and we should have pulled the ripcord much sooner.
Why we told FHG Marine Engineering not to come back
We reached out to FHG Marine Engineering on September 1st, because our starboard engine wouldn't start. After diagnosing the boat and systems, FHG replaced the starter relay on September 7th, which didn't solve the issue. After further diagnosing, FHG removed the engine's computer (ECM) and had Caterpillar Pantropic test it. Even though Caterpillar said it couldn't find any faults, FHG recommended that we get a new $1,500 computer, which Richard from FHG installed on September 23rd, but it didn't solve the issue either. On September 27th, Richard seemed to be out of ideas, but after we asked Richard what happens if we hold the engine-stop button down and try to start the port engine, we discovered the same no-start behavior on the port engine. Richard diagnosed the engine-stop buttons and determined the button on the flybridge was defective. We replaced all four engine-stop buttons, but that also didn't solve the issue.
At this point, we felt that FHG Marine Engineering was guessing, rather than following some sort of troubleshooting procedure, and we asked them not to come back — abort. This decision was supported by some disappointing discoveries of their sub-par work, which they didn't tell us about. On top of that, there were several incidences where Richard showed up late or didn't show up at all, with complete disregard for our schedules.
Bonus Tip
Document everything. It helps you maintain a clear picture of everything that happened so that you can make better decisions. We generally do not work with any company that does not reply to emails.