What we learned during our first trip to Walt Disney World.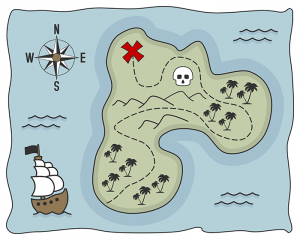 Leanne here! I'm taking over the blog today to share with you the 10 things we learned during our first trip to Walt Disney World so that, if you're planning your first trip, you don't make the same mistakes we did. I've visited Disneyland a couple of times, so went into our trip to Walt Disney World similar to what I would do for Disneyland and was blown away by the differences of the parks.
We visited Walt Disney World for two days –
Day 1: Magic Kingdom from 8am to 2pm and Epcot from 2:30pm to 8pm
Day 2: Animal Kingdom from 9am to 1pm and Hollywood Studios from 1:30pm to 8pm
The best time to visit Walt Disney World in 2017 are listed here.
Note: Because we visited multiple parks in a day, we required park hopper tickets on both days.
Okay, here we go…
1. DO NOT book FastPass+ for early morning rides
FastPass+ allows you to pre-book quick admission to up to 3 rides. Once you've gone through the 3, you get access to one more pass. Once you've used that 4th pass, you can get a 5th, and so on. The problem, though, is that the FastPasses for some rides run out fairly early in the day. For example, Soarin' in Epcot. If you don't reserve a FastPass earlier in the day, you'll have to wait in line for upwards of 2 hours.
All parks we visited in the morning – Animal Kingdom, Hollywood Studios, and Magic Kingdom were extremely empty in the morning. Max wait times were 30 minutes, so wasting a FastPass on these rides was silly. As the day progresses, parks get busier and busier. The best time to book FastPass is back-to-back from 11am to 1pm. As soon as your last of the three FastPasses are used, you can then book one FastPass at a time.
Here is the best resource to help you build your daily plans at Disney Parks.
2. DO NOT ride the unpopular rides first
If you plan on an early morning arrival, go for the most popular rides first, and, in the case of a late arrival (noon or later), FastPass the most popular rides throughout the afternoon/evening and leave any others to the last hour that the park is open (1 or 2 hours before closing). The more popular rides in Animal Kingdom are Kilimanjaro Safaris, DINOSAUR, and Expedition Everest. For Epcot, Soarin', Test Track, and Mission: Space Orange. For Magic Kingdom, Seven Dwarves Mine Train, Space Mountain, Princess Fairytale Anna/Elsa, and Splash Mountain. Hollywood Studios Toy Story Mania, Tower or Terror, and Rock 'n' Roller Coaster. You can fill in the gaps of your schedule with less popular rides, or those that have less wait times.
3. DO NOT think Soarin' is worth the 2-hour wait
Kevin and I waited inline for over 2 hours for this ride and, while the ride was really well done, the wait was painful. The lineup is in one long hallway, so you can really see just how long you have to go. The line moves constantly, though it still takes forever to get to the front, you don't have enough time to sit on the floor and rest your feet before it moves again. MANY people jumped over the partition and went into the FastPass lane, making their wait about 15 minutes long. FastPasses are not checked at the entrance into the ride, so this is very easily done. While the ride itself is breathtaking, we agreed that 2 hours was a bit too long of a wait.
4. DO NOT stay at a property outside of the park if they…
Don't have a shuttle service that runs throughout the day, so you can head back to your hotel room around 3pm to freshen up before the evening
Aren't located near a restaurant that serves early morning breakfast
Don't offer airport shuttle
Are pretty far away from the park itself. If you decide to stay offsite, calculate how much it's going to cost to travel back and forth. For 3 days, we spent $300USD on uber going back and forth from the park. It would have been cheaper to rent a car and pay for $20USD parking/day at the parks each day.
The hotel we stayed at was horrible (details below). After seeing how effortless it was to go to and from the parks by bus and monorail, we promised ourselves we wouldn't stay off the Walt Disney World property again. Each day, around 3pm, we'd wished we could take a quick bus ride back to our hotel and have a little nap or freshen up before the evening festivities.
5. DO NOT stay at Red Lion Hotel Kissimmee
Kevin and I were not impressed with Red Lion Hotel in the slightest. We highly advise that you NOT stay here. Their Expedia posting is very incorrect. Some of the highlights include, "room service", which isn't room service at all, but housekeeping that comes in and tidies your room each day. They also say they have a "complimentary Disney Shuttle" which you have to pay for. And they don't have working hot water. You have to let the water run out of the tap for upwards of 42 minutes in order to get hot water. I'm not even kidding. Here's the tripadvisor review that Kevin posted about Red Lion Hotel Kissimmee.
We accidentally made dinner reservations at a buffet for our last night in the park. While they were really good with food allergies, adults pay $55USD per entry, so our dinner was $110USD. We're not big eaters, so this was a huge mistake on our part.
Note: to take advantage of the Disney Dining Plan, you must purchase one of their vacation packages.
7. DO NOT assume that space mountain is the same ride as the (awesome) Space Mountain in Disneyland
The ride was so jarring it pinched a nerve in my neck. I was looking forward to sharing this ride with Kevin the most! It's my favorite at Disneyland, but is quite different at Walt Disney World. Major bummer.
8. DO NOT take a taxi/cab
If you've decided to stay offsite in accommodations that aren't affiliated with Disney, your best bet is to travel via uber, unless your hotel offers an awesome shuttle service. Uber allows you to know your rate before you get into your mode of transportation. It's a guaranteed price, so you won't be surprised when you get to your destination.
The app is a fabulous resource for anyone taking advantage of the FastPass+ program, or those looking to eat on the grounds. Highly recommend it. And, there is wifi throughout the park so you can check up on wait times as you go. The only issue is that the wifi isn't quite good enough to download the app once you get to the park. So, make sure to download before you get there!
10. DO NOT assume that less time is wasted by taking the monorail
We were surprised at how long it took us to get from Magic Kingdom to Epcot via the monorail. There was a lot of walking involved compared to riding the bus later that same day.
There you have it! I hope the tips we've shared with you help you plan your perfect visit to Walt Disney World!